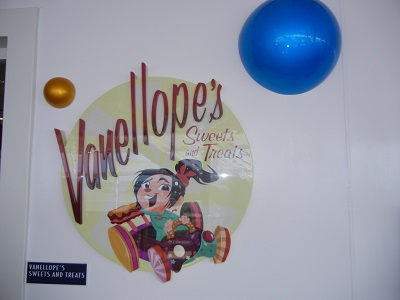 The Disney Dream has the perfect place to cure your sweet tooth– Vanellope's Sweets and Treats. This wonderful new space was added where the Arr-cade was located on deck 11 just outside Cabana's and can be entered from the deck or Cabanas. This wonderful shop is designed after Wreck-It Ralph, with a lot of great references throughout the shop.
Vanellope's offers 20 flavors of gelato and 16 flavors of ice cream, all amazingly good! Not sure which you want? They'll be happy to give you a small taste to help you decide. Since these are made daily, the flavors may vary, so you may need to check in daily for a new favorite flavor. You can choose from a waffle cone, dish or sundae. There is a large selection of toppings, sauces and fruit, along with freshly made whipped cream to help you create your favorite sundae. The specialty sundaes are Vanellope Von Schweetz's Race Kart Sundae which has three scoops of ice cream and five toppings, while Ralph's Family Challenge is meant for sharing, and includes eight scoops of ice cream and eight toppings, both served in a souvenir bowl.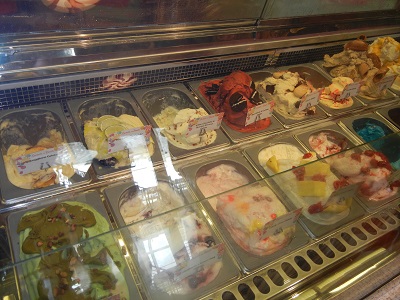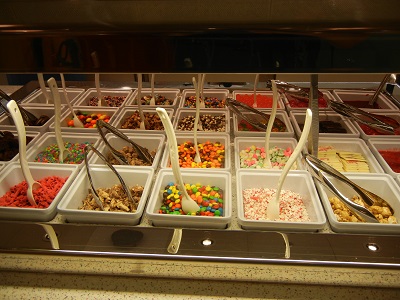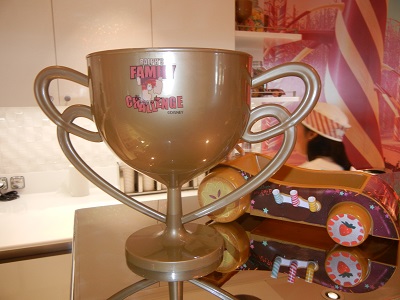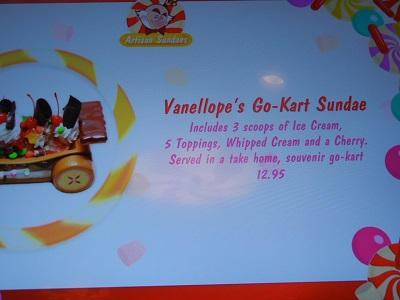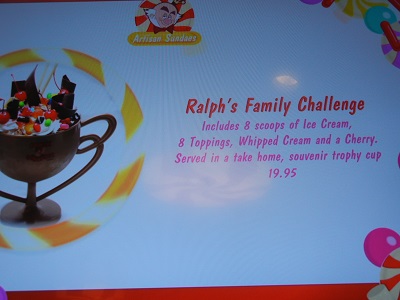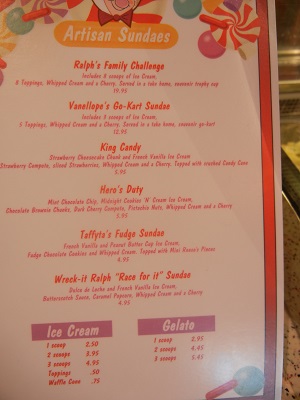 On the wall you'll see a race leaderboard. This shows the most popular sundaes sold that day, and as one is sold more than another, it moves up on the leaderboard. Stop in to see how your favorite is doing, or if in doubt as to which to choose you can order the leader to see why it's winning the race.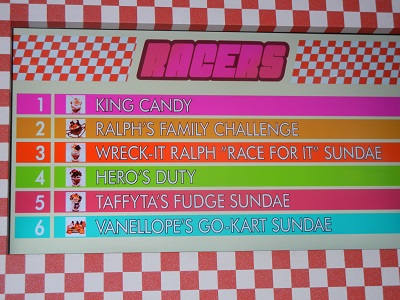 If ice cream isn't your thing, there's still plenty of sweet treats that will beckon your sweet tooth. Here you'll also find chocolate-covered strawberries, brownies, truffles, cupcakes, candy apples and more. Of course, these would also go well with that bowl of ice cream as well!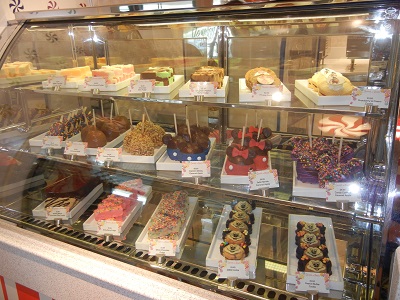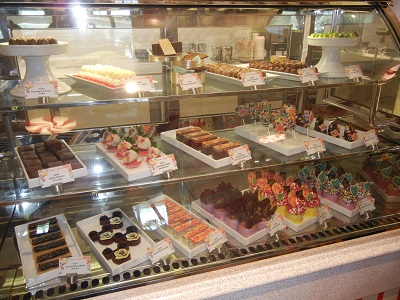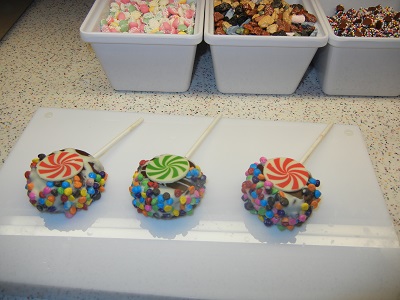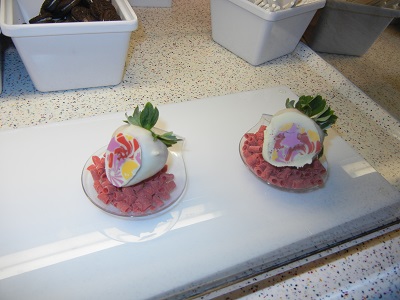 This is a great place to grab some candy on your way to watch a movie as they have a lot of great choices, both pre-packaged and by the pound. King Candy's lollipop tree gives you a few lollipop choices as well. Not sure what to try—have a small amount of several options.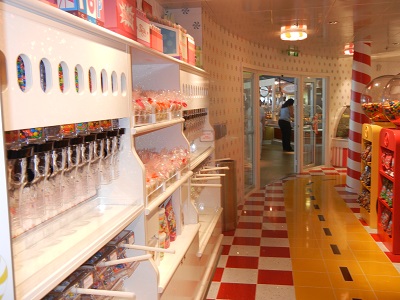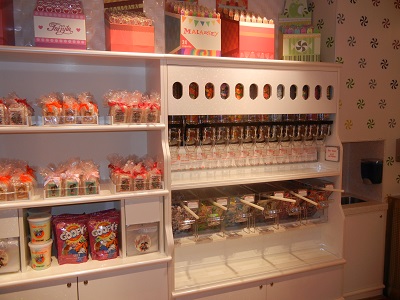 Cruises are known for food, and the Disney Dream just added a whole new level with Vanellope's Sweets and Treats. Stop in, try some gelato, grab a chocolate-covered strawberry and enjoy this special shop. You'll be glad you did!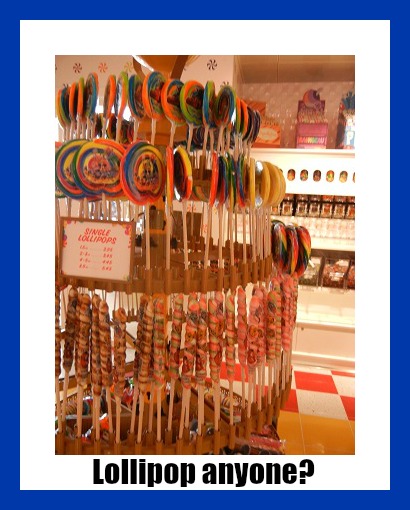 Similar Posts: