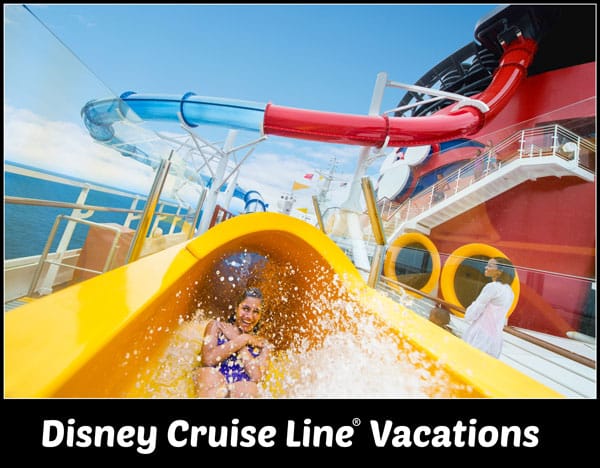 Let your dreams set sail on a Disney Cruise Line ® vacation for everyone…and every age! Adults find excitement and indulgence, children have the time of their lives and families unite. With so many unique adventures and magical moments, everyone will think this vacation was designed just for them!
Free Quote Specials Itineraries Ships Dining Entertainment Castaway Cay Special Theme Sailings New Cruisers Virtual Tour Disney Difference Weddings
Aboard the Disney Cruise Line ®, specially designed areas and activities let families play together and separately, creating magical memories that last a lifetime.
Disney Cruise Line® has selected the most stunning destinations – in the most exciting regions around the world – for cruises you and your family will not soon forget. Enjoy the service and expertise of our dedicated crew as we guide you in your exploration of ports of call, from the Caribbean to Alaska to Europe and beyond. Discover, in detail, the world of delights waiting for you.
Created with all the imagination of Disney dream makers, our newest ships feature spectacular innovations that will make magic happen in brand-new ways. Both created with their own special touches, Disney Dream and her new sister ship, Disney Fantasy share the magic, that has made Disney Cruise Line famous.
Disney Cruise Line Tilt-Shift Video.
A "tiny" look at what it's like to sail to the Bahamas on the Disney Dream!

Disney Cruise Line Magic is in the Details
The Disney difference. It begins the instant you step aboard. You and your entire family are greeted as honored friends by a host of Disney Cruise Line® Cast Members. A magical moment that sets a magical tone for all that's to come.
Prepare to be wowed by Disney magic. And get ready to be pleasantly surprised by all that's included—on each and every departure aboard all four Disney Cruise Line ships.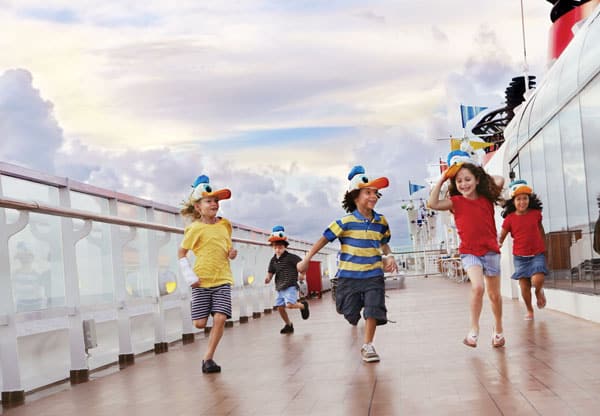 Let's start with the kids. From toddlers to teens, each has wondrous spaces dedicated to them, with oceans of activities, amazing entertainment and immersive Disney experiences. And here's what Mom and Dad will especially love—Disney Cruise Line kids' programs feature some of the longest hours at sea—all complimentary—so you can enjoy some "we" time or some "me" time, knowing the kids are having a blast.
And that time could include art tours, cooking seminars, a workout in the fitness center, lounging at the adult-exclusive pool area and delightful evenings out at the adult-only entertainment district. Why not try them all?
When the family comes together, it's world-class Disney entertainment at every turn. And the magical details you'd expect from the cruise line that knows families best. Broadway-caliber shows, fireworks at sea, first-run films up on deck and in the theater and a dazzling variety of unique dining experiences, where you're always tended to by the same amazing waitstaff. No, these aren't extras. They're what you should expect.
Plus, Guests aboard most Bahamian and Caribbean Disney Cruise Line voyages are really in for a treat—an all-day stop at Disney's private island paradise—Castaway Cay. Just imagine, an entire island wrapped in turquoise waters and white-sand beaches—and filled with watery wonders like Pelican Plunge, a huge floating deck with adventures for everyone. Savor an all-you-care-to-enjoy barbecue. Let the kids explore an expansive children's area supervised by Disney Youth Counselors, while you bask on the shores of an adult-only beach. Best of all, the ship docks right at Castaway Cay so you can come and go as you please throughout the day.
And while you should expect big things from Disney magic, you'll also find that same kind of magic in every detail great and small. From Disney Character appearances throughout the ship to spacious staterooms designed with families in mind. From 24-hour room service to soda, coffee and tea service at meals and up on deck, all complimentary. Disney Cruise Line even provides onboard phones during your voyage, so everyone can stay in touch. Just a few of the small details sure to leave a big impression.
Disney Cruise Line. The magic is in the details.
Request a Free No Obligation Vacation Quote