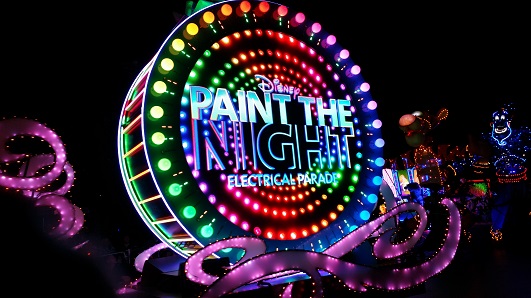 Disneyland's latest parade celebrates 60 years of enjoyment for all ages during their 60th anniversary.   Of all of the Disney parades, this is by far my favorite of all time.  The floats are great and the music can't help but stay with you and make you smile.   This parade was first see in Hong Kong Disneyland but was brought to the US for Disneyland's 60th celebration.   According to the crowd's reaction, I'd say that they made a great choice in doing this.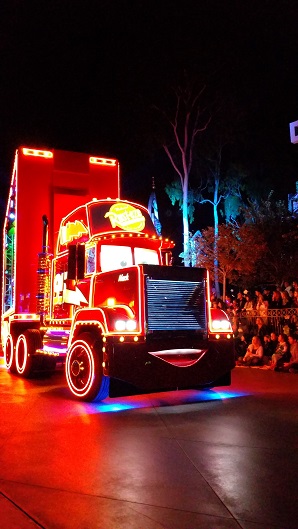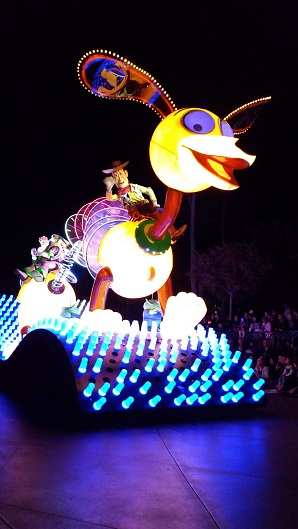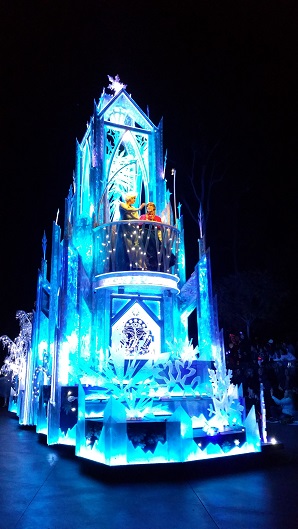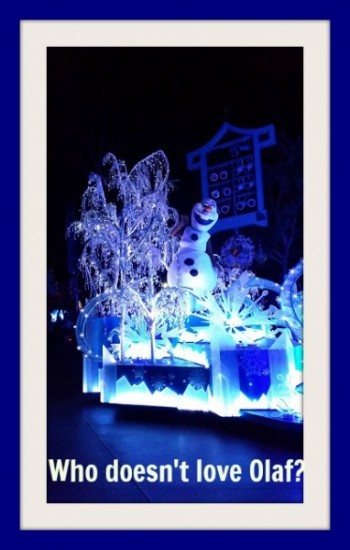 This parade seems to have a lot more from the Pixar pictures than from the classic Disney characters that we usually see in the parades, and due to this more young children will recognize the majority of the floats.  This parade is very similar to the Main Street Electric Parade, so fans of that will probably enjoy this new parade.  For this parade you'll see the floats being led by Tinkerbell and Peter Pan, Monsters Inc., Cars (one of my favorite floats),  The Little Mermaid, Toy Story,  a few of the Princesses, including Cinderella, Belle (who is huge!) and Rapunzel, Frozen, and of course Mickey Mouse bringing up the rear in a very unique and fun float.  Between floats you'll see a lot of characters and dancers as well, in dazzling lighted costumes.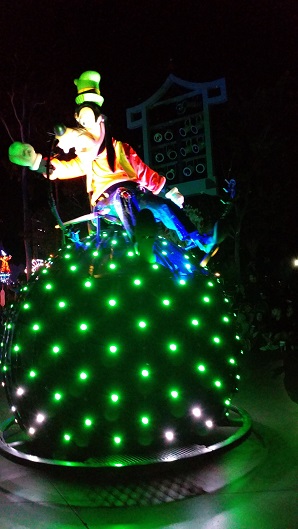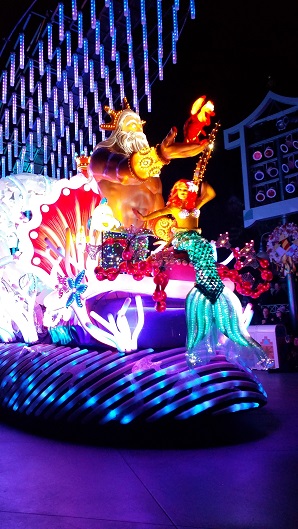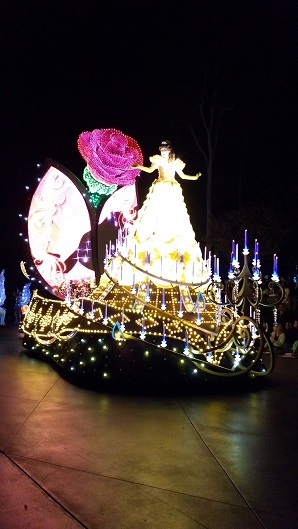 One thing about this parade is that everyone loves it and what this means is that it will be extremely crowded.  People are claiming spots a few hours ahead of the parade by spreading out blankets and having picnics or just hanging out.  Usually prior to the parade the Cast Members will ask that they pick it all up so others can fill in those spots, but it does make you wonder about getting any kind of viewing when you see this.  I was told that one of the better spots to watch is fairly close to It's a Small World.  The 1st parade starts there and goes down Main Street, then if there is a 2nd parade it does that route in reverse.  I didn't love that spot, but after the parade you can just step out into the street to watch the fireworks in a little less crowded spot than watching from Main Street (although that is the best location).  There are several good viewing spots for the parade.  Just ask a Cast Member where they recommend.  Find a spot and enjoy.  I bet it will have you dancing along all night to a song that will be stuck in your head just like It's a Small World!  If you want to see why I liked it so much, check out my video:  https://youtu.be/kATqxOB5uYQ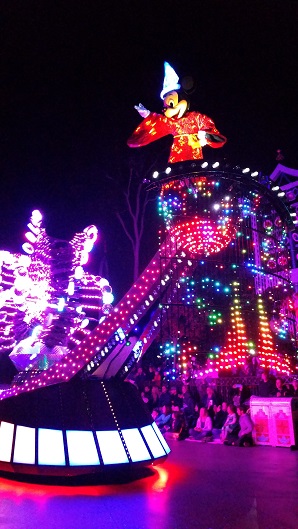 Want to see it for yourself!  Just contact me and I'll help you make that a reality!
Similar Posts: