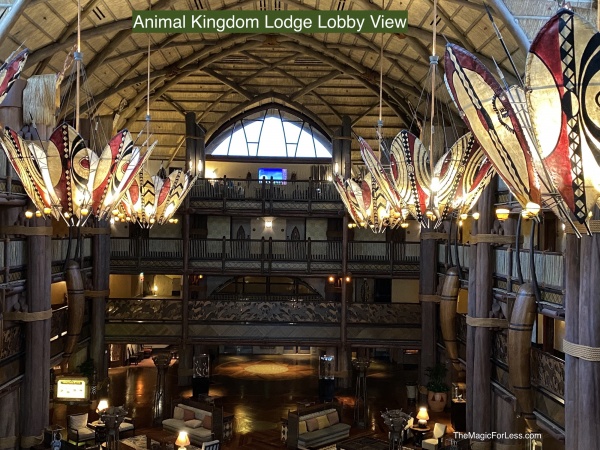 Disney's Animal Kingdom Lodge, consisting of Jambo House and Kidani Village, is more than just a place to sleep between theme park days so plan to enjoy a resort day! There is so much to do that you could spend the entire day there.  There are many places to view the animals on the savannas, swim, participate in organized activities, spend time in the game room, have a relaxing meal in any of the dining options, or just relax in any of the lounges off the lobby.
Jambo House offers rooms and villas.  Kidani Village offers villas.  Large families can be accommodated easily.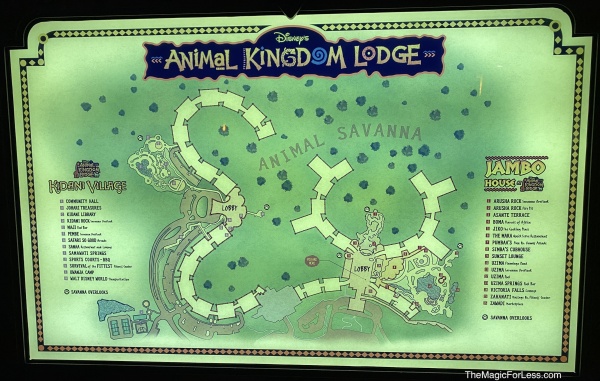 Disney's Animal Kingdom Lodge Lobby is Breathtaking
The Animal Kingdom Lodge's lobby is truly breathtaking when viewing from the main entrance.  It offers a place to relax and offers views of the savanna out the back.  As you explore the area, you can enjoy the authentic African art.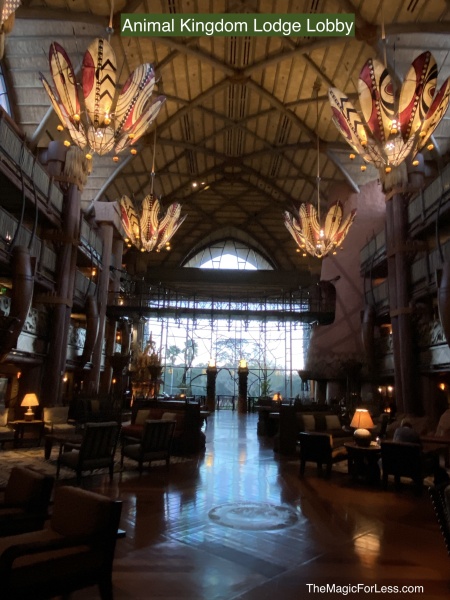 Check in at the long front desk to the left of the lobby entrance.  Disney Cast Members are there to help you enjoy your stay and share ways you can spend an entire day at the resort!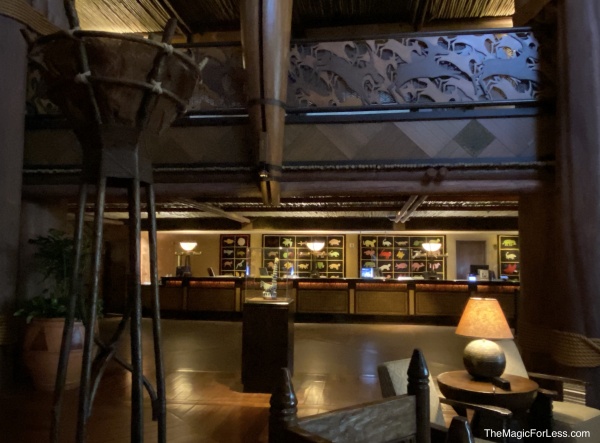 The Sunset Lounge is a quiet place to relax to the left of the main lobby just past the check-in desk.  There you can view more African art.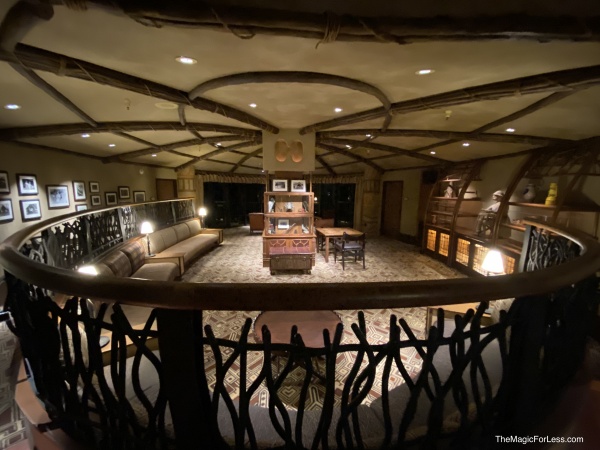 Another cozy place to relax is the fire pit to the back and right of the lobby.  This area is right near the overlook into the Victoria Falls Lounge.  Victoria Falls Lounge overlooks Boma – Flavors of Africa, a buffet dining room.
Just to the right of the entrance is the gift shop containing African-themed art, clothing, and other items.  You can also get some snacks and personal items at the back of the store.
Everywhere you turn leads to a place to explore!
Get all the news, tips, & tricks for your next Walt Disney World vacation!
Animal Kingdom Lodge Dining throughout the Day
There are many options for food at the Animal Kingdom Lodge.  Jambo House offers The Mara, a quick service restaurant,  and two full service restaurants: Boma – Flavors of Africa and Jiko – The Cooking Place.  Boma is a buffet experience and Jiko is a signature experience.  Kidani Village offers Sanaa, with African inspired dishes and a view of the savanna!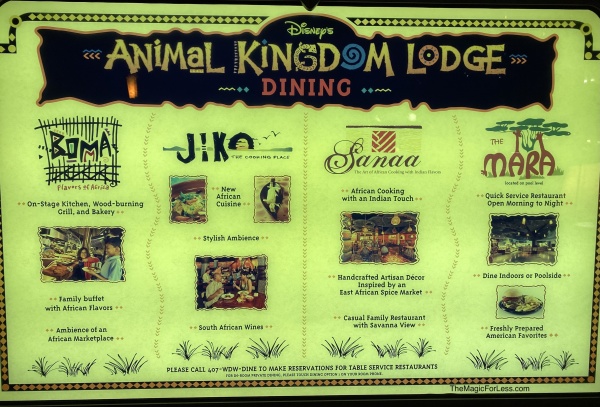 Beyond Eating and Sleeping at Animal Kingdom Lodge
The Animal Kingdom Lodge offers so many more things to do than eating, sleeping, shopping, and viewing animals.  There are organized activities throughout the day, a game room offers arcade fun, and don't forget about a dip in the pool to cool down on a warm Florida afternoon.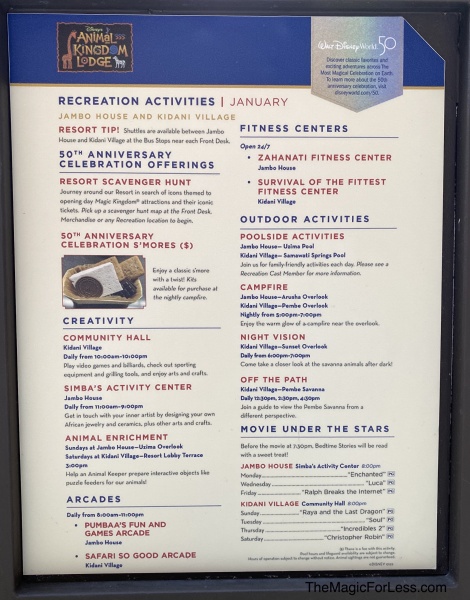 As you can see, you can spend an entire day at Disney's Animal Kingdom Lodge and Animal Kingdom Villas.  But, when you are ready to sleep, here is a look at what the rooms may look like.
Email me, Florence Porter, or click here to request a no obligation quote from the Magic For Less Travel.
Similar Posts: