On a recent mother-daughter trip with my oldest, we ended up naming the trip a character hunt, as we soon found out we both were really wanting to do some character meet and greets.   One of the characters I was determined to meet was Gaston from the movie Beauty and the Beast.   So we headed into the "New Fantasyland" area at Magic Kingdom and towards Gaston's Tavern, we figured maybe we would spot him there telling tales.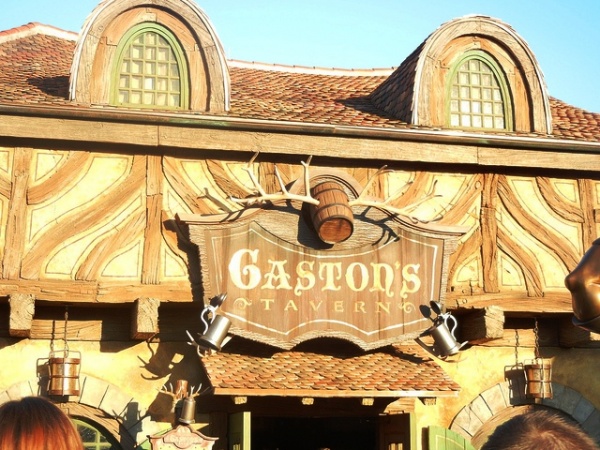 Alas there was no sign of Gaston inside, so after a refreshing beverage we headed out back on the trail.    Right outside the tavern we did find some more clues that we HAD to be in the right area.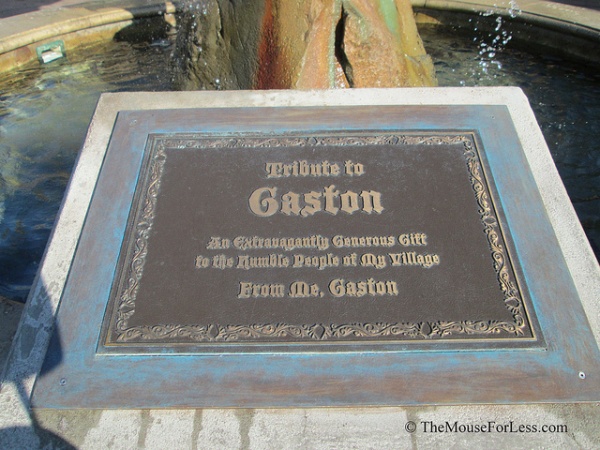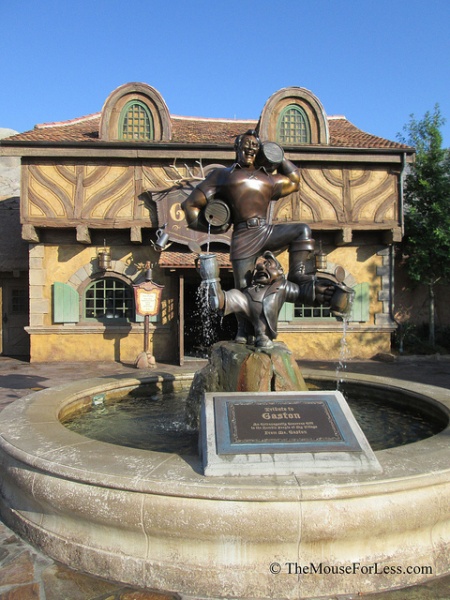 We continued to search the area, visiting a small gift shop with some unique items inside, and as we were exiting, we heard his voice.   Around the corner we headed, in the direction of the restrooms?   Yes, that is where you will find the line to meet Gason, as well as a gathered crowd there to watch his antics.    We headed for the end of the line, where we were stopped  by a castmember.    Gaston's visit time was short, and they had ended the line, but the castmember told us when to come back, and to come early and line up ahead of time.    For now we joined the audience standing around watching Gaston, he is very interactive and at times would call out to someone in the audience, or leave his area to chase after someone.
We continued to tour the area while waiting for the appointed time.    We headed back about 15 minutes early and joined some other guests already waiting in line.   This time, we made the cut off and we were in line!    They stopped the line before Gaston even appeared, so if this is a priority on your trip, make sure and get information from the cast member, and then show up early on your return.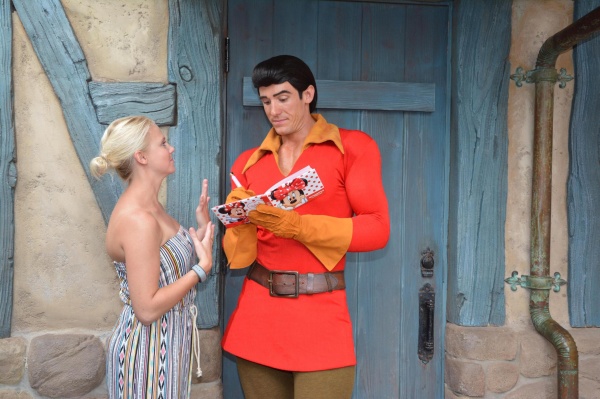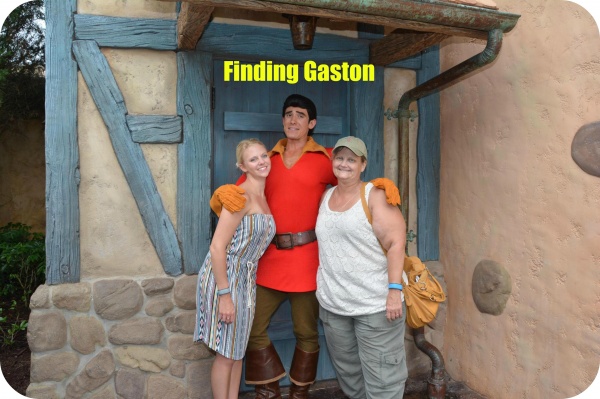 This was one of the funnest and most interactive meet and greets we did and well worth the time.       You can learn about other character meet and greet opportunities on The Mouse For Less.  Looking for assistance planning your trip to Walt Disney World?  Contact The Magic for Less Travel for a no obligation quote.
Similar Posts: