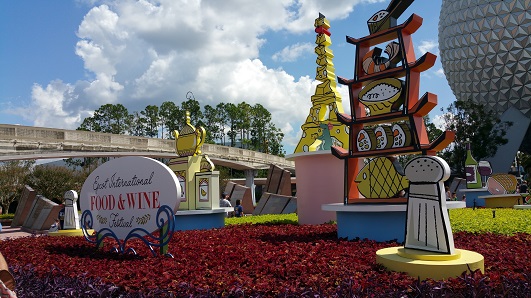 Disney hosts a variety of Festivals and special events, both at Walt Disney World and at Disneyland.  Among these include the Flower and Garden Festival, Mickey's Not So Scary Halloween Party, Mickey's Very Merry Christmas Party.
One of the favorites, though, is the Food and Wine Festival currently going on at Epcot.   This Festival is held every fall, and is always highly anticipated as to what countries will be represented and what their offerings will be.  There are new kiosks this year bringing the count to around 35 offerings, each with tapas size foods that range from $3-$8 and also each has a selection of beer, wine and cocktails.  To make it easier be sure to purchase one of the mini-gift cards that you can just carry on your wrist.  If you're on the Disney Dining plan you can use your snack credits in the booths, which is a great way to use those credits!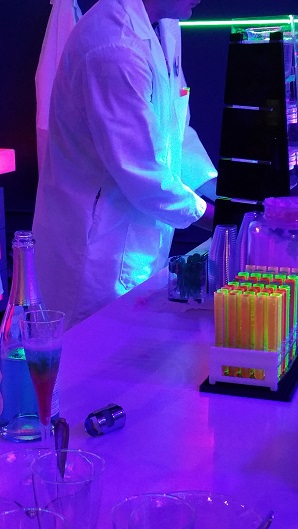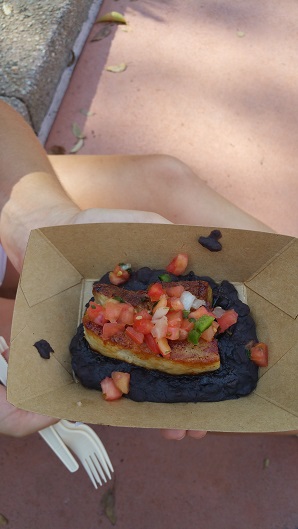 To get the most for your money consider sharing so you can try more options.  The kiosks open at 11am so if you are there early you'll usually beat the lines.  The lines can get very long, especially on the weekends and during lunch and dinner times.  If you go through the week, early, or midday, the lines are normally shorter.  With so many kiosks it also helps keep the crowds spread out.  Be sure to pick up a passport so you can see what the booths all offer so you can look ahead at what you may want to try.  You can also use this to mark what you have tried.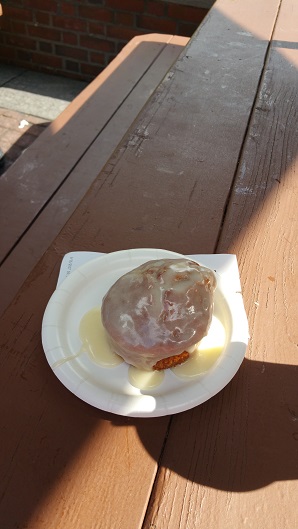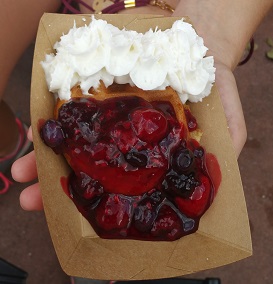 You want to be sure to go hungry, though, as there are so many wonderful treats to try, with one of the favorites being at the Canada booth.  This always has a long line, but never worry, they move pretty quickly so don't let that stop you from getting in lines.  Le Cellier is a very popular restaurant and their book represents some of their more popular dishes which include the wild mushroom beef filet mignon with truffle butter sauce and the Canadian cheddar cheese soup served with a pretzel roll.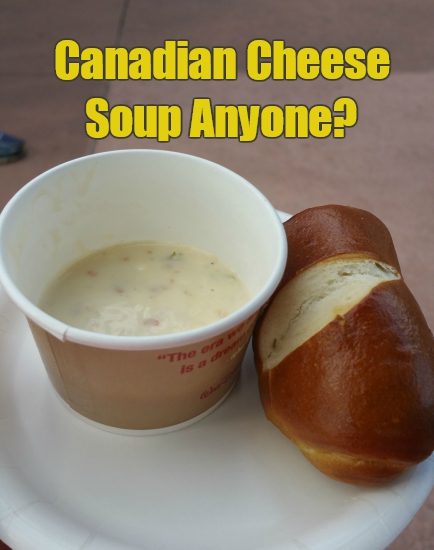 The popular TV show "The Chew" makes an appearance during one week of the Food and Wine Festival by taping their show from Epcot.  Along with this they also have a booth with amazing foods such as the ricotta and zucchini ravioli with tomato sauce and the peanut butter and white chocolate mousse with caramel drizzle.    Both of these dishes definitely deserve a repeat visit!  This book also features actor Kurt Russell's wines.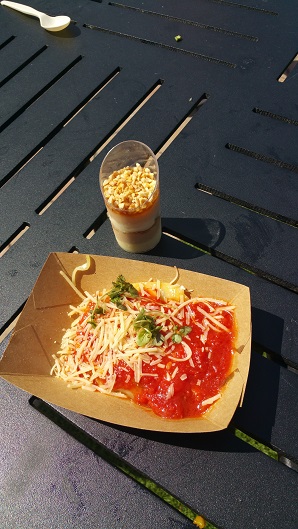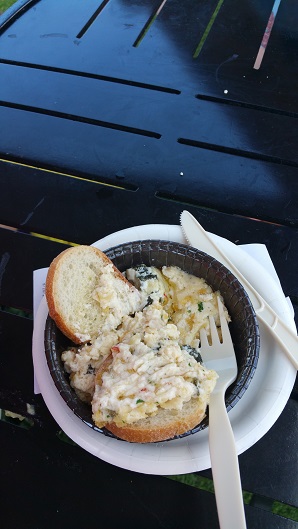 One of the fun foods is the liquid nitro chocolate-almost truffle with warm whiskey-caramel found at the Chocolate Studio.  If you've never had it, be sure to stop by and give it a try!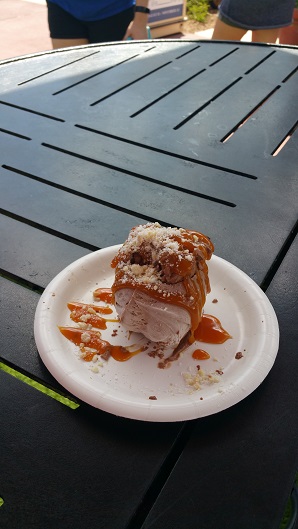 Along with the wonderful food booths there are also seminars with celebrity chefs.  You can watch them make some of their fabulous dishes and learn how to do it in your own kitchen.  Along with the culinary demonstrations you'll also find fun activities such as beverage, mixology, cheese seminars and more, all for a nominal fee.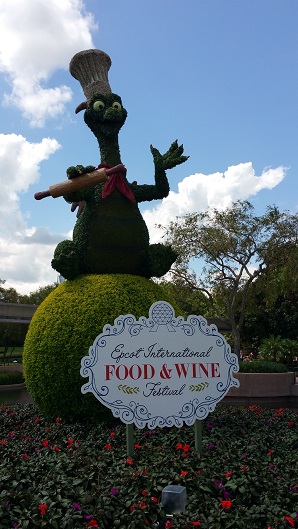 After enjoying a day of eating and drinking your way around the world you can enjoy a free concert at the American Gardens Theatre.  With three Eat to the Beat concerts each night you can enjoy such artists as Air Supply, David Cook, Kenny G and Plain White T's.
Take your time, enjoy the offerings and the entertainment, and don't plan on doing it all in one visit.  Even sharing, there's just way too many good things to try to do in in one day.  Let me know if you'd like me to arrange a trip so you can enjoy this as well!  Bon appetit!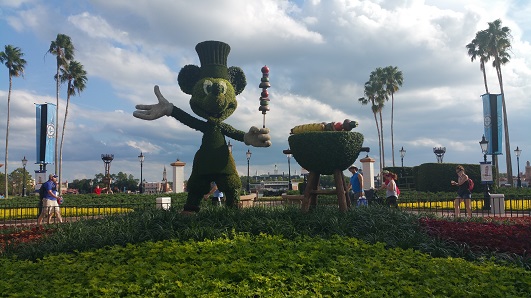 Similar Posts: