Goodbye Lucy, Hello Kitty at Universal Orlando
In August 2015, Universal Orlando suddenly and without advance public notice shuttered one of the last remaining original attractions from park opening 1990:  Lucy – A Tribute.  This iconic (yet dated) tribute to Lucille Ball left the park to make way for a new merchandise shop dedicated to Hello Kitty.  The Lucy tribute was a walk through display of Lucy's career, mostly from the I Love Lucy days.  It was a prime piece of theme park real estate just past the Universal Studios Store and park entrance–and I am sure many people just kept walking.  After 25 years I'm sure the folks at Universal decided it was time to move on and do something new.  That 'something new' is a Hello Kitty shop which you can't help but notice as you make your way to Diagon Alley and points yonder.
Despite Hello Kitty being created in Japan in 1974 and crossing to the United States in 1976, I missed the hype when I was a kid growing up in Newtown, Connecticut.  The Los Angeles Times has a fantastic piece on Hello Kitty history here which explains a lot of the back story on her so I'm going to spare you the details.  I don't think I even saw Hello  Kitty merchandise until I was an adult living in California.  At Disney, Hello Kitty has a small portion of the Mitsukoshi Department Store in Epcot's Japan pavilion and I thought the merchandise was cute but never something I would buy.  Nor did my young daughter ever want anything with Hello Kitty on it (but show her a Disney princess item and chances were pretty good we'd be parting with some money to indulge her wishes.)  While Hello Kitty gets just a sliver of the massive Mitsukoshi, at Universal Studios Orlando she has an entire shop filled with merchandise that appeals to most everyone.  As I saw this store for the first time, I felt myself being drawn to it by the display windows which were lit up on an otherwise dark street after the park closed.  Since I thought those displays were so nice I decided to browse through the shop the next day.
Isn't this a great display?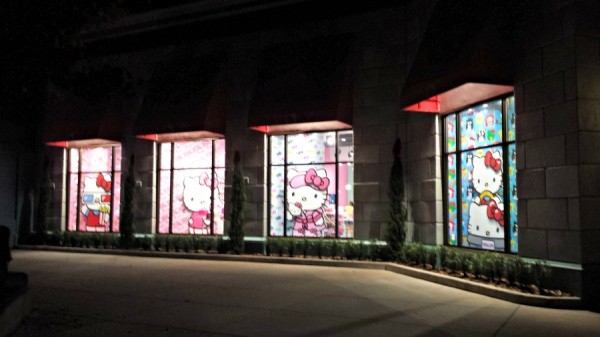 So who (or what) is Hello Kitty?  Well, first of all she is not a cat from Japan:  she is a cartoon girl from England according to this article in Time Magazine.  Sanrio, the creator of the Hello Kitty phenomenon actually has a bio for her which can be found here:  Hello Kitty bio.
So now that we know Hello Kitty is not a cat and her real name is Kitty White and she has a family and friends and likes to bake cookies and make pancakes, what gives her so much appeal?  Hello Kitty is basically a simple character with a blank expression so she can take on any emotion the viewer wants.  After spending a bit of time in the Universal Studios shop, I can tell you I think Hello Kitty is incredibly cute and my mood got happier after being in there and taking these photos.  From the way the merchandise was attractively displayed to the bright colors, I just liked being in this place.  It was well organized with plenty of space to walk.  Racks were filled, price tags were hidden and it was very cheerful.
Hello Kitty – The Store
From the Rodeo Drive side, you see this awning with Hello Kitty surveying her domain.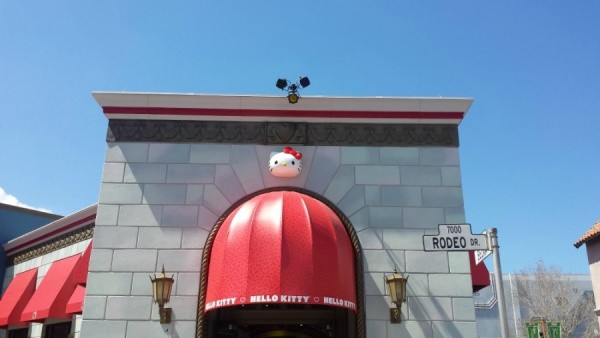 Inside there's a marquee drawing you in: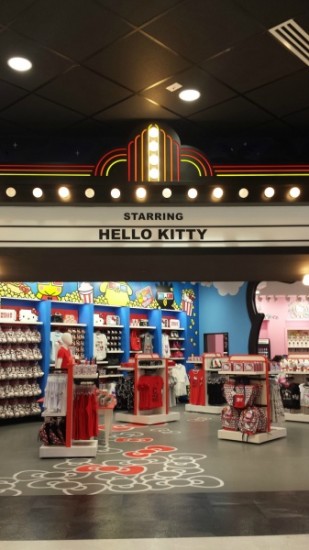 You'll find purses, tote bags, luggage, candy, pajamas, mugs, school supplies, slippers, flip-flops and toys.  (You know, typical theme park stuff.)  Here are some of the items offered: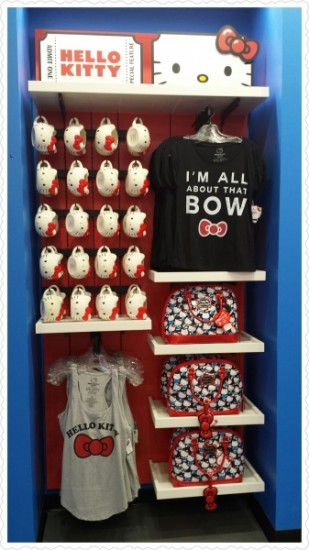 Hello Kitty Toys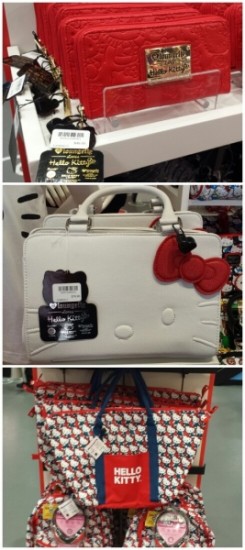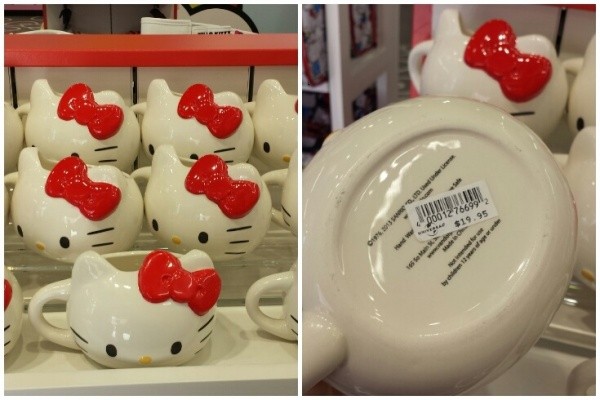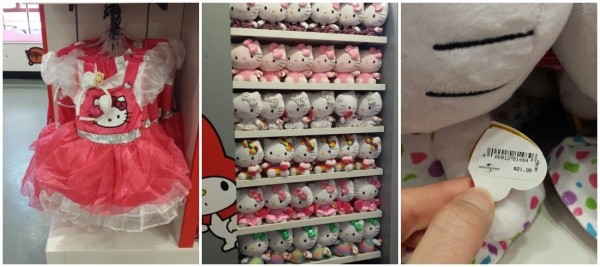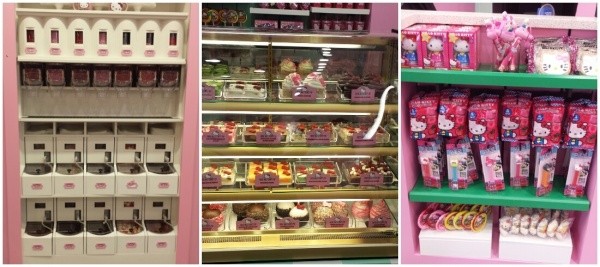 Lots of merchandise in this shop.  
While it is always sad to see an iconic theme park attraction be replaced, I think Hello Kitty has great appeal and will tie in nicely with the future Nintendo plans at Universal Orlando.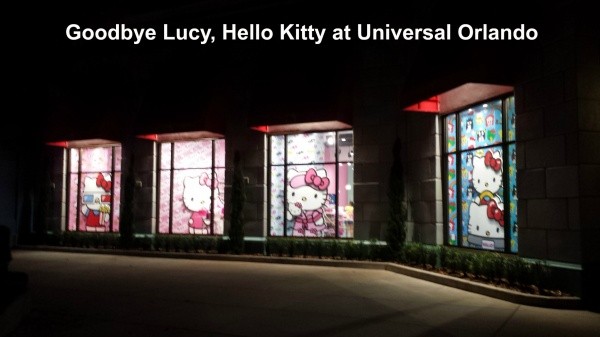 Similar Posts: