Universal Orlando's Halloween Horror Nights is one of the most popular Halloween events in the world Are YOU finally ready to face your fears and experience the ultimate fright night? Fear not! In this blog post, I'll walk you through what to expect and give you some of my best Halloween Horror Nights tips for first timers and return visitors alike.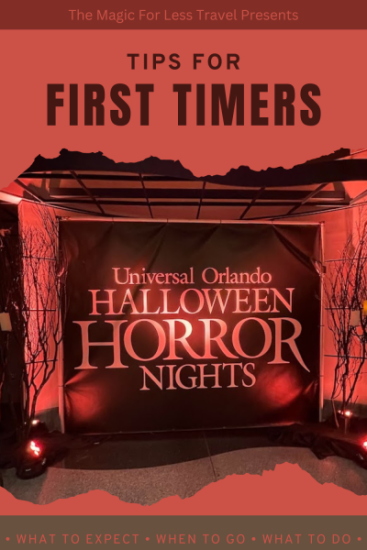 Be prepared to be scared.
Halloween Horror Nights is not for the faint of heart. From the moment you enter the park, you will be surrounded by horrifying sights, sounds, and scares. As if being in a world-class theme park isn't thrilling enough, this event takes place within a working production studio, adding an unmatched level of authenticity, immersion, and artistry. From terrifying Haunted Houses to spine-chilling scare zones, Halloween Horror Nights at Universal Orlando is a must-visit event for any horror enthusiast, or thrill-seeker looking for a night like no other.
Pro Tip: Dress comfortably! You'll be doing a lot of walking. In fact, more walking than you would in a 'normal' park day since you'll be going through several soundstages outside of the regular park areas. So, it's important to wear comfortable shoes and clothing. And no costumes are allowed?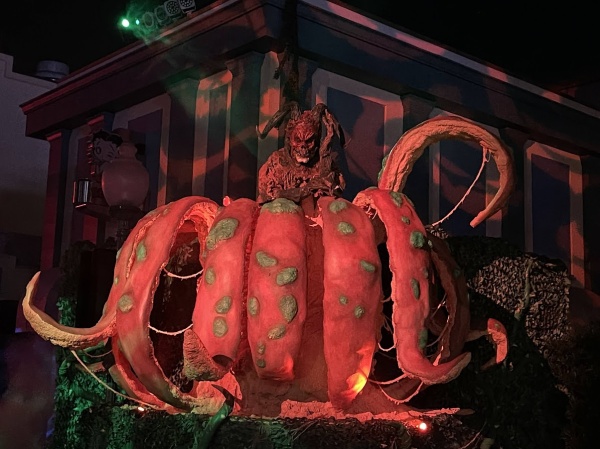 Get all the news, tips, & tricks for your next Walt Disney World vacation!
The Haunted Houses are Incredible!                                     
The haunted houses are the main attraction at Halloween Horror Nights, and they are not to be missed. Each house is designed to be an immersive and terrifying experience, with incredible attention to detail and special effects. The houses are incredibly popular, so expect long lines and wait times. If you want to get the most out of your visit, plan on attending multiple nights. Or consider purchasing an Express Pass or an RIP Tour, which will allow you to skip the lines for the haunted houses.
Pro Tip: No Touchy! While the performers at Halloween Horror Nights (aka Scareactors-think 'characters', but spooky) work incredibly hard to immerse you in a frightening experience, they will NEVER touch you.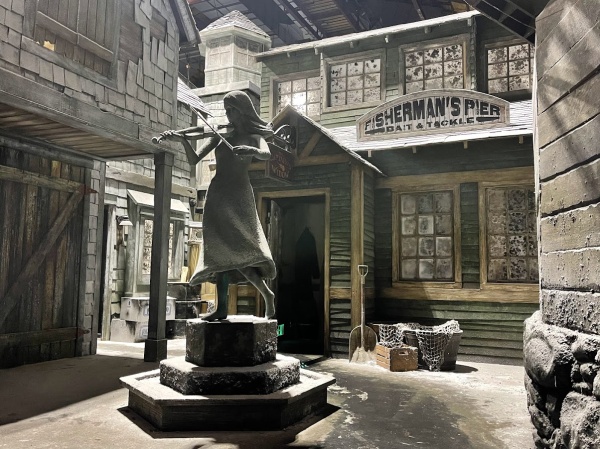 Slow down for the Scare Zones, too!
In addition to the haunted houses, Halloween Horror Nights features Scare Zones scattered throughout the park. These areas are designed to be interactive and immersive, with terrifying actors roaming around to scare guests. Scare Zones feature their own unique themes and fully fleshed-out backstories, to boot. They often have mini shows happening through the night, as well. Take some time to hang out and take it all in, including the glorious smell of the fog! IYKYK
 Pro Tip: Take a Break! Shows and Scare Zones are the perfect place to grab your next snack and rest your tootsies for a spell. Each Scare Zone has a backstory to explore and often have intermittent mini shows, too.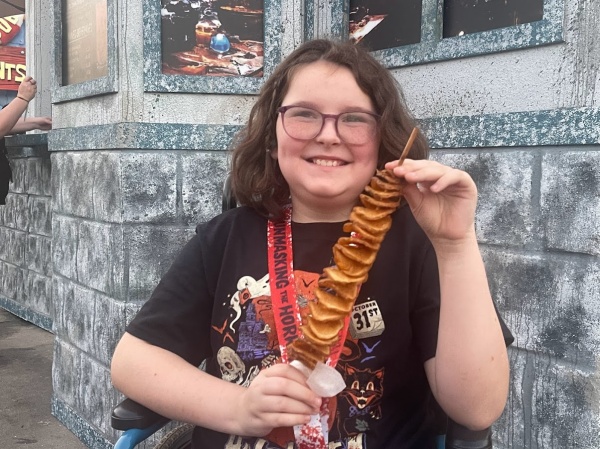 Be sure to get your tickets ahead of time!
It's important to note that Halloween Horror Nights requires a separate admission ticket from regular daytime park admission. The event typically runs from early September through Halloween or even early November, with select nights available for the event. Tickets go on sale several months in advance, and many nights will sell out, so be sure to plan accordingly and team up with your favorite TMFLT agent.
Pro Tip: Scream Early! When budget won't allow for Express Pass or an RIP Tour, this reasonably priced early entry upgrade is the way to go! You can take the morning off and head into the park beginning at 3pm. It's just the right amount of time to grab a snack and settle into a holding area of your choice. You'll beat the crowds and get through a couple of haunted houses before the main gates even open.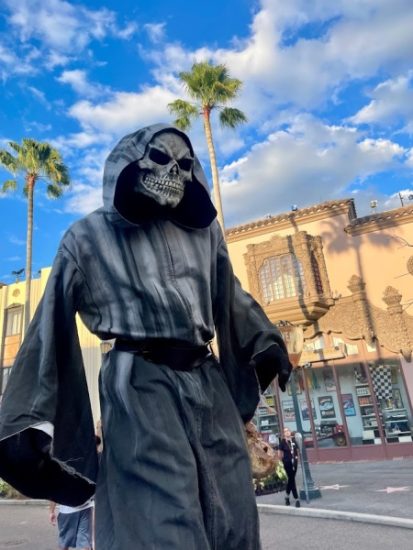 Bonus Pro Tip: Onsite guests get perks! If you're staying at a Univeral Orlando Resort hotel, you'll have access to a special (kind of secret!) entrance to avoid the masses at the main entrance and get to the screams faster.
In conclusion, Universal Orlando's Halloween Horror Nights is an unforgettable experience that is not to be missed. With incredibly detailed haunted houses, Scare Zones, exclusive food and beverage offerings, and live entertainment, the event offers a truly immersive and frighteningly fun experience for guests. Embrace the experience and enjoy the thrill of the scare! So, gather your courage and prepare to face your fears at Halloween Horror Nights. You'll be glad you did!
Want more of the best Halloween Horror Nights tips and useful Information? Ready to book your next adventure? Reach out to me HERE so we can plan your best Orlando or cruise vacation yet!
Similar Posts: