Our TMFLT agent was essential in the planning of our first cruise. Her expertise gave me great confidence in our planning.  Thank you for your services. I've recommended your business and plan to use it in the future.
– Sheryl T
We were more informed about what it would be like when we got to Disney World and what to expect. When we were there nothing was much of a surprise which is a good thing and we were well prepared.

-Esmeralda L
My counselor is always available to answer my questions, listen to my crazy ideas, and provide me with pertinent information. After putting up with me for years, she deserves a medal. 🙂 I'm happy to call her a friend.
-Lisa S
Our TMFLT counselor made this trip one that we will never forget. She went above and beyond my expectations by helping us get our vacation booked quickly, as cheap as possible, and fulfilling every wish we wanted! She even coordinated with my boyfriend, who proposed on our Disney vacation, and both of us have been overwhelmed with how magical and memorable the whole experience was. We had high expectations for our trip, but she helped us to maximize our Disney experience, and will forever be a part of our memory with our engagement. We both feel like we were treated so well, and so special. I wish I could hug her!   I can't thank The Magic for Less Travel and our counselor enough. We have only been home from our trip for about two weeks and are already coming up with ideas on how to make the next one happen. Disney will forever be special to us, and we will use our counselor for every trip as long as she is available!

-Stacey W
Rick and Cheryl V from Michigan shared these incredible pictures from their Adventures By Disney Trip celebrating their 38th Anniversary (Happy Anniversary!)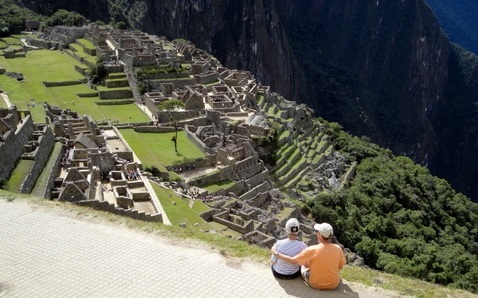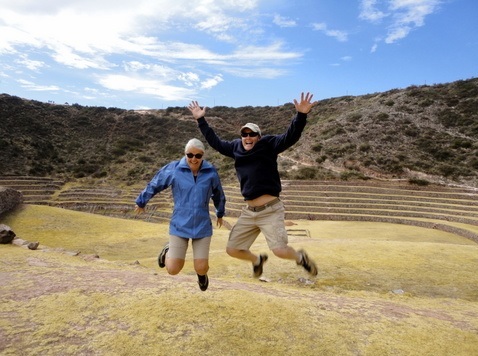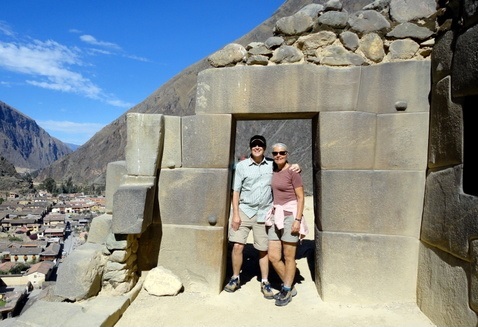 Made my vacation much more enjoyable! I felt like I gave my kids a great vacation by learning so much about the park beforehand through you guys. Thank you somuch!
-Marcy T
She was very knowledgeable and helpful. She was more like a friend than a travel agent living hundreds of miles away.

-Brian D
I've been using TMFL for about 10 years, averaging at least one trip per year. I will NEVER go back to taking care of my own trip arrangements. TMFL enables me to plan the fun parts of a Disney trip while my travel counselor makes reservations and suggestions.
-Sabra P
The emails about all the extra opportunities were of great help and provided very useful information.

-Richard S
My agent got me a great deal on the hotel so I was able to Book the Beach Club for one week. My family was thrilled!!!
-Anne W
I can't say enough good things about my TMFLT counselor–she helps me juggle my many trips so I don't let things fall through the cracks. I like dealing with her professionally. Things just seem to go more smoothly when she's helping me plan. I personally like her too which makes me enjoy the process.

-Susan S
My TMFLT agent was very helpful and excellent helping us plan our vacation. If I had a question, she always got back with me in a timely manner so that I could make my next step. I would highly recommend her to anyone planning a Disney Vacation.
 -Kathryn S
Our TMFLT counselor made it easy to be able to schedule everything on the my magic plus website! She was able to get us booked in enough time to make fast pass plus selections.

-Katie J
We were given lots of tips and tricks for touring the parks and that made it easier to do all we wanted to do!  I want to thank our counselor for the endless supply of information and answers to all my questions. We were fully prepared when we arrived!
-Tammy S
I refer everyone I speak to about Disney to The Magic for Less!!!  You all make the Disney experience even better than expected!

-Leslie R
I was made aware of all the items I needed prior to my trip. It made the process and travel experience seamless.  Jeannette was very helpful in accommodating our budget and provided me with information on booking my party. I look forward to using your company again on my next vacation, Disney or otherwise.
-Joan M
Our counselor made sure my daughter's sweet 16 trip to Disney was magical by making sure each dining reservation was marked with her special day. She also recommended several things to do to surprise my daughter with special attention. In addition, she provided extra information for us at the last minute (when hubby decided he wanted to go fishing!). Our counselor is fantastic, and I will never use any other travel agent to book a Disney trip ever!!!

Marni V
Love the service and our agent. Her timeliness in returning emails is superb. No matter how many "scenarios" we threw at her and how many changes we made, she never hesitated to help.
Kyle O
I think this was the 9th trip I've planned with our TMFLT agent. Although I've never met her I think of her as a friend. I trust when I book with her that things will be right, and they are 🙂 I have referred a lot of friends to her because I trust her and believe in her as someone who can take care of all the details.

-Allyson B
My counselor kept me informed of any discounts and saved us a lot of money on our room! She was fantastic!
-Jill S
Similar Posts: