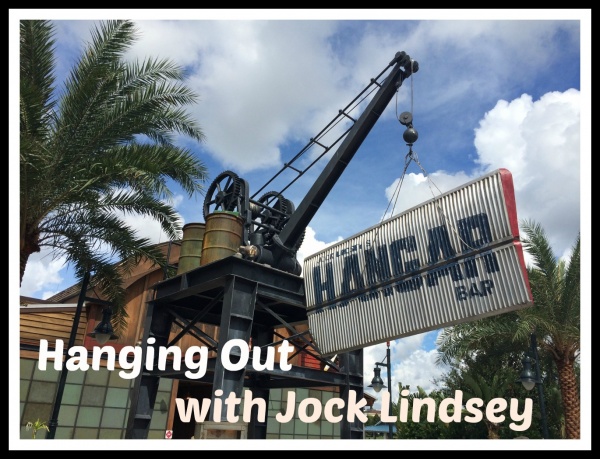 After being an area that felt a bit neglected for some years, it's wonderful to see Disney Springs, formerly Downtown Disney, undergoing such an incredible expansion and rebirth. My husband and I always loved going to DTD and wandering around, eating, shopping and just enjoying the atmosphere. Some of the new retail spaces are a feast for the eyes and a dent in the wallet but they can't begin to compare to some of the FOOD that has come and is coming to the area. From Boathouse (best fries EVER) to Morimoto Asia, we are having a blast trying new things as they open in Disney Springs.
Nothing, however, excited my husband more than learning of the opening of Jock Lindsey's Hangar Bar. Having been a big Harrison Ford / Indiana Jones fan, he was more than ready to finally see the inside of this new space and experience all of the food, drinks and, most importantly, hidden treasures (artifacts, actually) that it had to offer and, let me tell you, it did not disappoint!
You may be saying "Ok. That's great but who the heck is Jock Lindsey and what does he have to do with any of this?!" Good question. Jock is an American pilot who was often hired by Indiana Jones to fly him to far-off lands in search of his next artifact. His hangar bar at Disney Springs offers appetizers and drinks and is chock full of trinkets that he has accumulated over years of working with Henry "Indiana" Jones.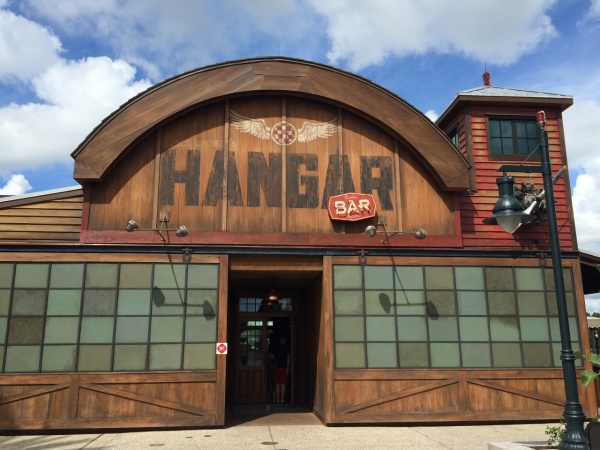 Once you walk in the door, it's immediately evident that there will be a lot of hidden and not-so-hidden gems inside of the hangar. Jock's place has both inside and outside seating, so be sure to make your way to the outside spaces as well.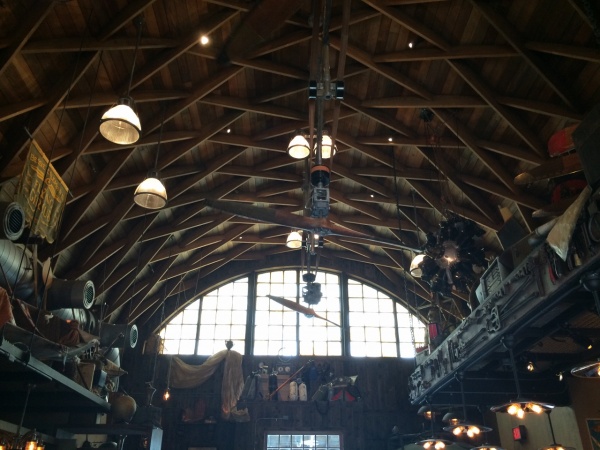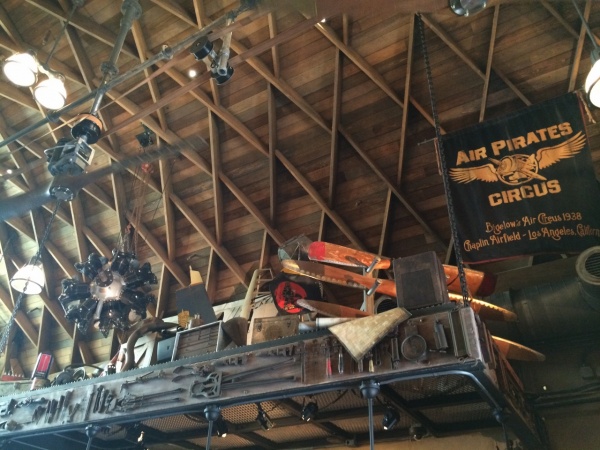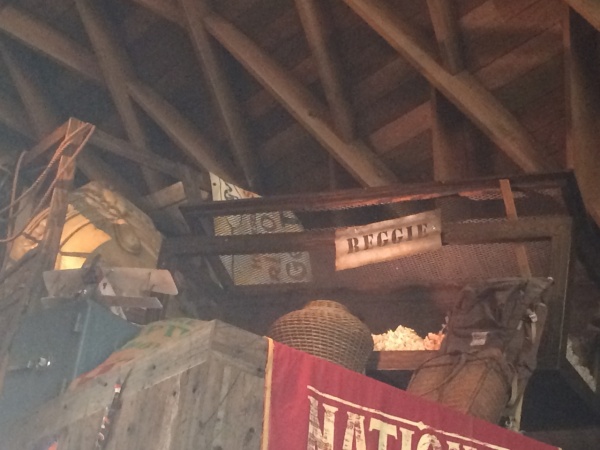 Jock's constant companion was his pet boa constrictor, Reggie. Reggie accompanied Jock on all of his adventures, much to Indy's chagrin. Above the inside bar you can see Reggie's (empty) cage. I'm not sure how I feel about that….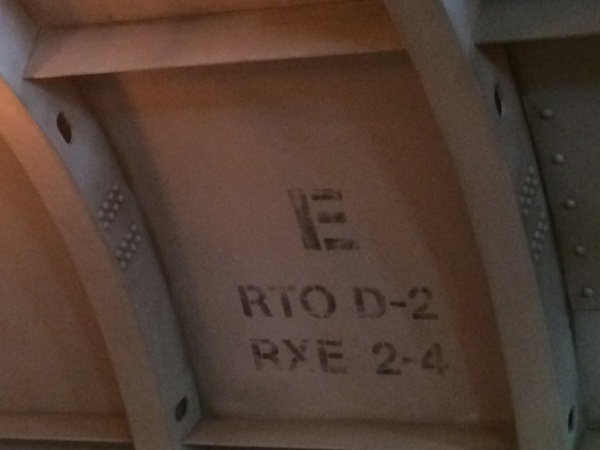 While there are lots of gems to be found in here, they aren't all necessarily associated with Jock or Indiana Jones. The wall across from the inside bar bears the stenciling seen in this photo. You can probably surmise that "RTO D-2" is for our favorite little droid, R2-D2. The other moniker, "RXE 2-4" is a reference to Star Tours pilot, Rex!
Not-so-hidden, but treasures nonetheless, are the food and drinks at Jock's. Everything we tried during our visit was pretty amazing.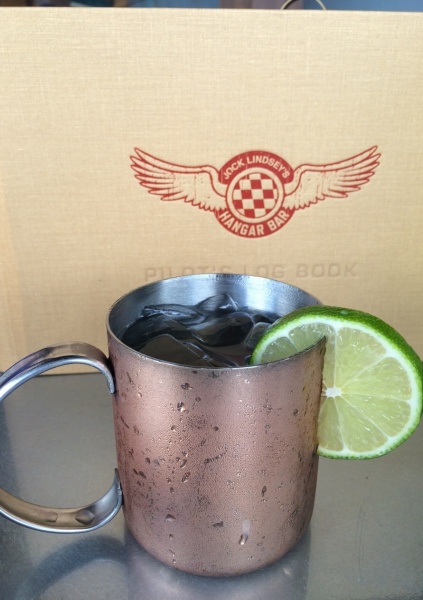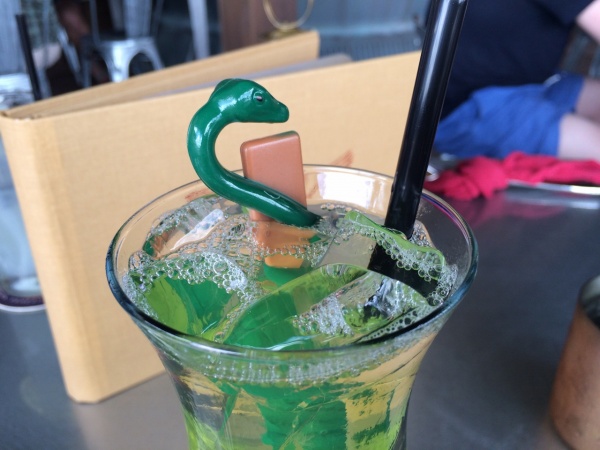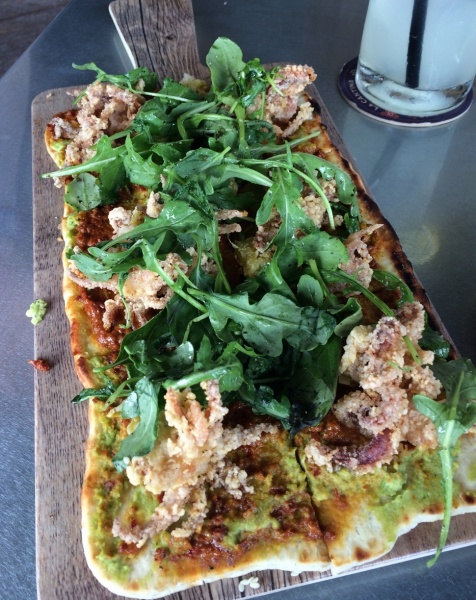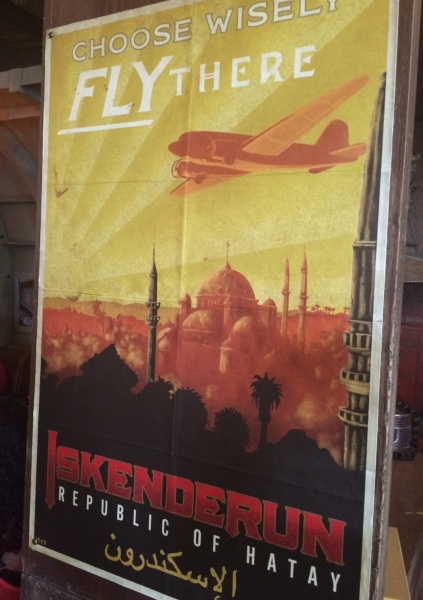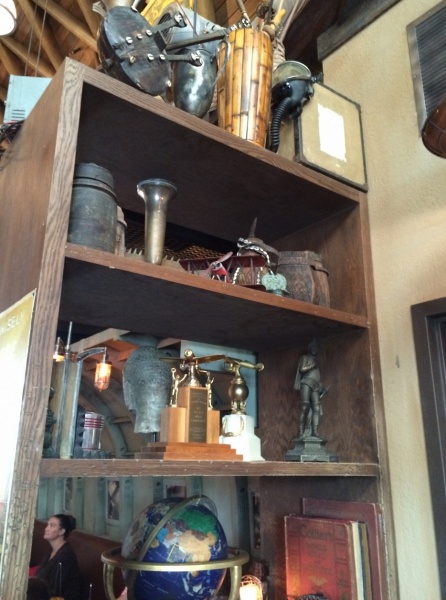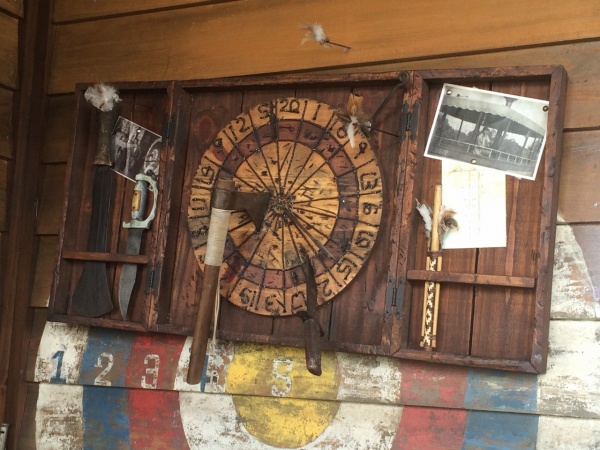 As I said before, don't forget to look outside for artifacts as well. There aren't nearly as many that are located in the outdoor bar but some of them are amazing. Keep your eye out for a dinosaur tooth, a nod to the Jurassic Park franchise, with a note beneath it that reads "Thanks for getting me off the island."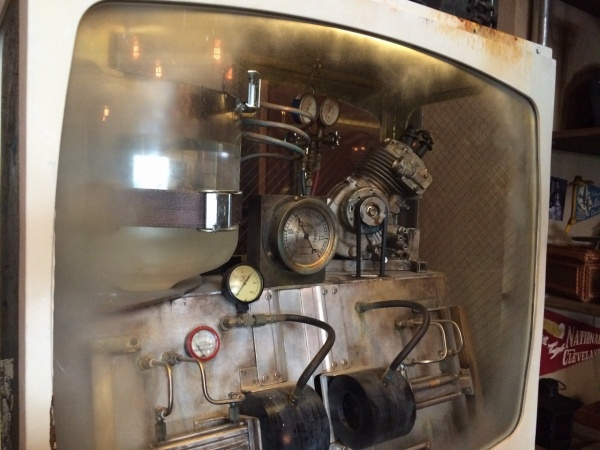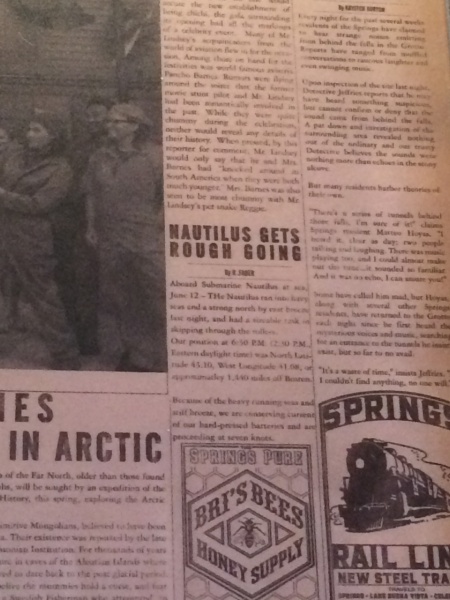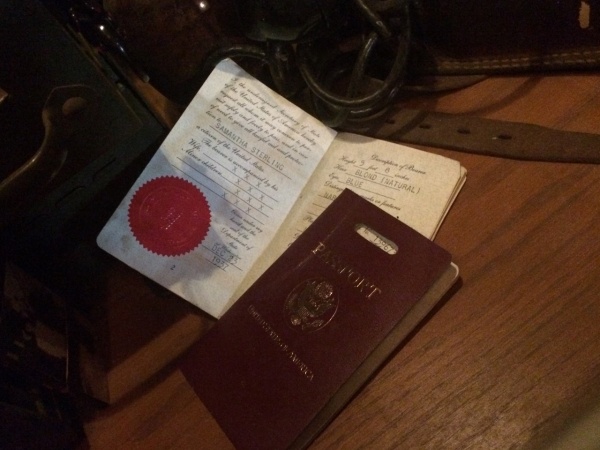 Jock's bar is a movie lover's dream. My husband has said that he wishes Disney would offer all-night event's in the bar after normal business hours during which people could be free to explore the bar as much as they want and without worrying about disturbing other patrons.
Regardless of how you may feel about, Jock, his snake or even our hero, Indiana Jones, the Hangar Bar is a wonderful new place to sit down and relax at Disney Springs. Everyone in our party enjoyed trying some new drinks and we were all extremely happy with our food. We can't wait to go back!
Similar Posts: