You didn't think Disney Cruise Line was for adults did you?  I can go on for days about all the ways Disney Cruise Line IS for adults, but let me just start with one of the reasons, and that is 'After Hours'; the adult entertainment district features 3 unique nightclubs and lounges.
The re-imagined Disney Magic added what I think was a great choice, 'O'Gill's Pub' (which you will also find on the Disney Fantasy) is an Irish Pub style Sports bar and lounge with TV's galore; so you don't have to miss the big game while at Sea! Gather with friends, play a game of checkers or chess; and don't forget to check your Navigator for activities being held at O'Gill's such as the singles mingle or Beer Tasting. Young adult socials are also held for the 18- 25 year olds. With dark woods, brass and green upholstery, you will feel like you are at your neighborhood Irish Sports bar, only more upscale and a whole lot more fun!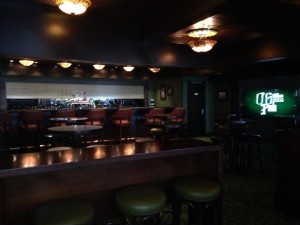 Next lets visit 'Fathoms', this nightclub underwent a total overhaul from what used to be 'Rockin' Bar D'", here you will find a large stage with lots of small tables and chairs (comfy ones too!), there is a long bar against the far wall with large portholes looking out to Sea. The décor is that of being undersea (fitting for a cruise ship, no?), with wavy patterns, fiber optic lighting shaped like jelly fish, and sand wall art murals. At Fathoms you will find an array of nightly entertainment including Karaoke, dance parties (sometimes themed), and couples trivia. You can do this all without the screeching pitch of a two year old, as this is adult only. The best part is that unlike 'other cruise lines', Disney enforces the adult only rule.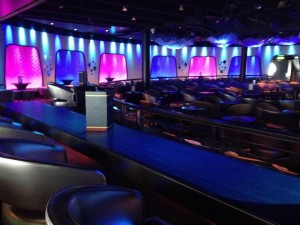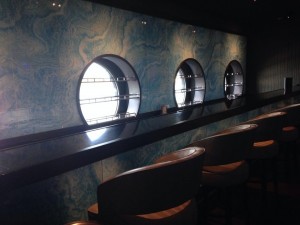 Finally we will head into 'Key's, my personal favorite! Keys used to be the Cadillac Lounge, which was romantic enough. I was sad to know they were revamping the Cadillac Bar, but that sadness turned into happiness immediately when I saw 'Keys'! It's simply stunning! To say this is a classy bar is an understatement. This is the perfect spot for a relaxing glass of wine before dinner, or a romantic nightcap while enjoying live music. Check your Navigator for martini tasting events. The décor is very intimate and very sophisticated. The attention to detail in creating this space is phenomenal.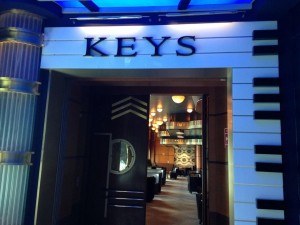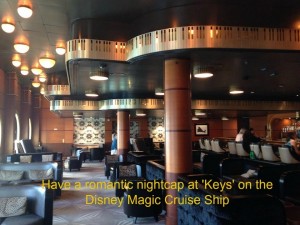 Whether you are looking for a casual beer during the game, a night out dancing, or a romantic or relaxing nightcap; you will find it on the Disney Magic. Now is the perfect time to plan your next Disney Cruise on the Disney Magic!  https://www.themagicforless.com/disney-vacations/disney-cruise-line/ships/#Magic 
Similar Posts: