Our The Magic for Less Travel counselor  kept us up to date with anything that had to do with our trip, and she was very quick to respond to any questions that I had.
-Jason H
There is never anything left for question or concern when dealing with our travel counselor from The Magic for Less Travel.  Everything was PERFECT!

-Travis N
Our TMFLT counselor  was extremely helpful and responsive in a very prompt manner and very knowledgeable in the recommendations she made.
-Debbie S
Thanks so much to Kristi W for sharing these pictures, looks like some happy kids meeting characters with their contagious smiles, come on, you know you are smiling too!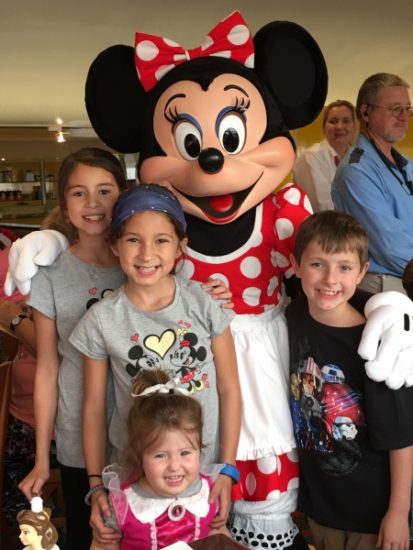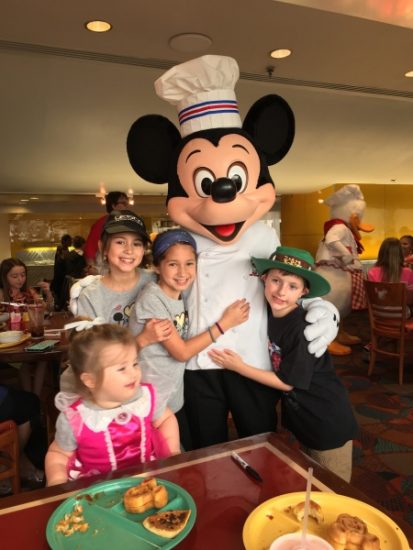 We were able to stay at a beautiful hotel, had the best service and a once in a lifetime experience, as it was our grandsons first time!
-LaDonna L
I used to do all of the planning and research for our Disney vacations.  Our agent took all of that work on.  I only had to ask a question or request a service and she immediately either knew the answer or found out about it immediately.  There was nothing too difficult or too time consuming for her to handle.  She even facilitated the solution to my special diet needs.  I would and have recommended her to anyone who plans to go to Disney World.  I don't know what your other agents are like, but from now on, she is the agent both my family and me to work with.

-Mary B
There wasn't a thing that needed to be done on my end.  My Magic for Less agent was patient and kind enough to deal with my constant changing of my travel plans and was extremely knowledgeable and professional.
-Kerry G
Our counselor was extremely helpful and makes planning a Disney vacation so much easier! She is very knowledgeable and very good at what she does!

–Sandra D
My counselor was always available to answer my questions. He go back to me with an answer as soon as he could. Even on the weekend
-Marie S
Our Magic for Less planner  is always prompt with returning questions that I email to her and her overall friendliness is a pleasure~!  She always has extra info and tips for us…

She has been helping us for many years and we appreciate her efforts to make our vacations the best they can be.

-Stacie
I got a lot of great advice and guidance from counselor  And she did everything she could to secure us the best deal for our trip!!
-Heather D
I was coordinating our trip between four groups so there were always questions popping up. Our travel agent was incredibly patient with all the questions even though I asked the some of the same questions multiple times. We had several changes to our reservations throughout our planning in which she handled for us, giving me great peace of mind.  I can honestly say I can't imagine returning to Disney and not utilizing her services.

-Derek H
Our counselor was able to get us dining reservations at O'hana restaurant. (we tried several times with no success) He secured a time that was prime for watching the fireworks at Magic Kingdom. This made us very happy to be able to dine at our favorite Disney restaurant. He was very proactive in asking about our wishes for the trip and he anticipated our needs.  I feel he sincerely cared that we enjoyed our trip.
-Lacy C
Our agent was absolutely outstanding!!!  This was our first trip to Disney and she answered all of my questions and plus some. I feel we had a trip that went without any hiccups!!  I was hesitant on using a travel agent, because I am somewhat of a control freak, but she was just great. She gave me her thoughts and opinions after I told her a little about myself. I would recommend her and TMFL to anyone!!

-Brenda O
Our counselor is amazing! She helped us so much throughout the booking/planning-we even had to change our dates and she did that quickly and got us a discount. I recommend her to anyone I know who is looking to book a trip.  Stress free booking and planning is important because I work and just do not have the time to call/email Disney directly and she does it for me when needed.
-Rose B
Our Magic For Less agent was on top of her game and found us a better room rate even after deposits had been paid

-Duncan S
Our agent took care of all the details and planning so all we had to do was to turn up.  It was overwhelming when I tried to plan it  on my own, especially given that we'd not been to the States before. Other travel agents that I approached back home weren't as knowledgeable as our Magic for Less Agent.  She even signed up to Skype to allow us to have face-to-face consultation.  She went above and beyond what I expected, giving us information about the States generally and also planning our day by the hour (as I requested). She made me feel as though I was her only client with how quickly she responded to my emails.  I wouldn't book with anyone else!
-Connie T
It is a relief knowing our agent is there to smooth out any glitches (it's happened!) even while we are on the trip.  Pretty easy to book a trip with just an email!  I really don't have to do much work at all compared to booking on my own, and I know I am getting the best price because she checks for me even after booking.

-Sandra G
Our agent helped us plan every aspect of our trip. Once we got there all the work was done and we were able to relax and have a great time. We were very happy with our hotel and all other selections (dining etc.) that we made.
-Ron L
It (having an agent) reduced the stress of planning a trip to Disney World immensely.  Moreover, our agent saved our vacation.  We rented a double stroller for the time we were to be at Disney (both because bringing our own stroller was not feasible, and we don't own a double stroller, but we figured our three and a half year old would need some time in the stroller and we would likely not be able to lug our infant around at all times that he needed it).  The day before arrival, the company we rented from called to let us know they were actually booked up, so they cancelled our reservation.  We contacted our agent, and she had us a new one booked within two hours.  The stroller proved to make a HUGE difference in our enjoyment of the vacation and I don't know what we'd have done without her help.

-name not included
Similar Posts: