Adventures by Disney Interview with a Guest of The Magic For Less Travel
Our clients at The Magic For Less Travel are so valued and important to us that in true Disney fashion we refer to them as our guests.   Often our guests become our friends and extended family as we build relationships with them over the years and live vicariously through their Disney Destination vacations.
Sometimes our guests' children grow up and begin to travel themselves with their own families!  We love our guests and we truly take their vacations seriously – as much as we do our own and maybe even a little more.
So who better to talk about Disney Destination travel than our very own guests of The Magic For Less Travel?!  This is the fifth and final in a series of interviews I conducted with my personal guests who regularly travel to Disney Destinations.  Look for other interviews with guests who regularly travel with other Disney Destinations!
Interview with a Walt Disney World Resort Guest: https://www.themagicforless.com/tmflblog/2017/07/disney-world-guest-interview/
Interview with a Disney Cruise Line Guest:  https://www.themagicforless.com/tmflblog/2017/07/disneycruiseinterview/
Interview with Disneyland resort Guests:  https://www.themagicforless.com/tmflblog/2017/07/interview-disneyland/
Interview with an Aulani Resort Disney Guest: https://www.themagicforless.com/tmflblog/2017/07/aulani-interview-guest-magic-less-travel/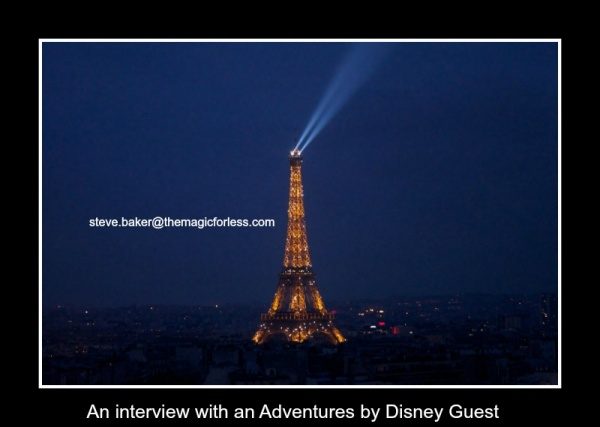 Let's talk with Lew Morrison from Virginia about his Adventures by Disney experiences!
Tell me about your first Adventures by Disney.  What hooked you?
We looked at a variety of different products when we decided to travel abroad as a family.  Adventures by Disney (AbD) was so much more expensive when we initially priced it out with you, but when we looked at all of the details the other tour companies had so many extras and add ons that cost additional money.   AbD was an all-inclusive not a nickel and dimed tour.  We knew the quality and reliability of Disney and it ended up being an absolute no brainer!   We were able to see all the sites without having to pay extra (or wait in long lines)!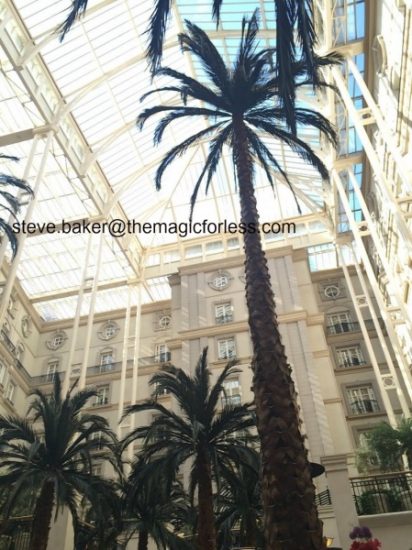 What keeps you going back?
We had such a great AbD experience.  We're thinking of Ireland, Scandinavia and if AbD  went to Japan we'd love it for our next Adventure.   Since we don't speak the language of the destinations and had local guides who were from the destination, we feel that is a true value of an AbD trip.   These guides know the destinations like the back of their hands and the ins and outs of the attractions and experiences.  They're not just imported for the trip, but they often live there!  We feel so comfortable with AbD Guides who know English but are also local and know the special things about the destination that you just won't get with another tour company.
With AbD we are travelers opposed to tourists!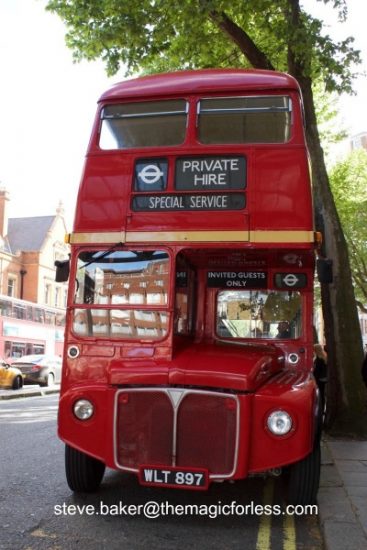 What is your favorite AbD memory?
On our England/Paris Adventurer we visited Windsor Castle.  We met a military knight who actually lived inside the walls of Windsor Castle and has walked his dogs with the queen's dogs.  Talking to him and learning about his life at Windsor was amazing.
The garden tour of Versailles and having someone who is an expert in the gardens educate us was also awesome.  Our kids did a bike tour while we did a walking tour with the experts view of the gardens.  Lovely!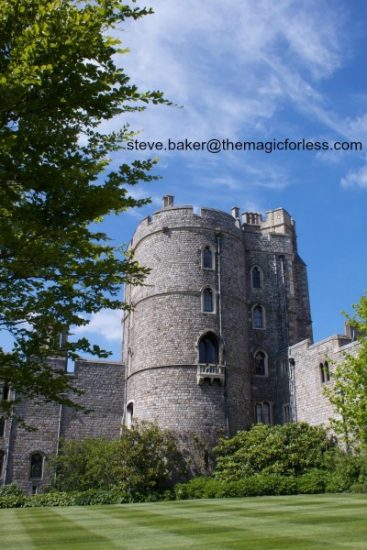 What is your favorite activity that you always do/tradition on AbD?
I'm not sure it's a favorite activity or tradition, but having those two guides just really enhances the trip experience.  They become your friends!
How do you define Disney magic on and Adventure with AbD? 
One of the greatest things about going to the Walt Disney World Resort or the Disneyland Resort are the Cast Members and the level of attention.  There was no difference with AbD and in fact there may have been even more.  Guides will  bend over backwards for you.  On our England/Paris trip our guides found out that my son actually isn't the biggest Disney fan, and they ensured he had a fantastic time.  AbD isn't really about characters or the animated world of Disney, but he was fascinated by the sites and the armaments, especially at Stonehenge.  He is an engineer and our Adventure Guides shared so much information with him and made sure that the most Disneyesque thing he had to deal with were the Disney pins you get every night – LOL!   They joked with him that he could make a profit on EBay with the pins.  That's actually Disney magic to me – a guest in the AbD Guides hands!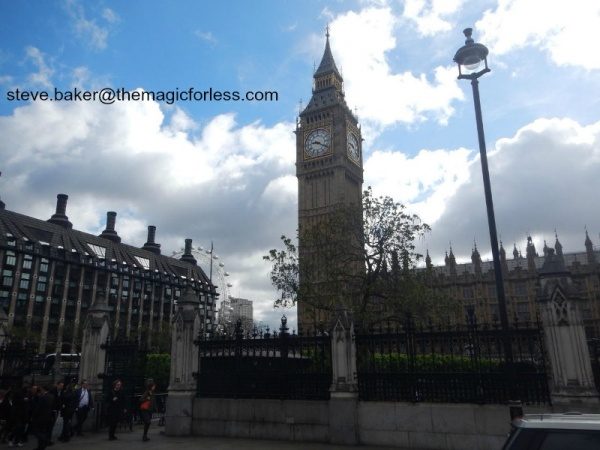 What is the value of Adventures by Disney over another touring company?
You're not nickeled and dimed with AbD.  It's all inclusive without other incidentals adding up.  We knew we only had a week in Europe for this past trip so when we looked at tour companies we examined this carefully.  Who gives the biggest bang for the buck?  We wanted this to be an amazing trip for our family.  On the very first trip we did to Europe as a couple before children, we basically backpacked and booked our reservations on the fly.  We absolutely didn't want that for this trip – as a young couple that's one thing.
We wanted a concrete trip with a set itinerary but with some flexibility to see as much as we could in style.  So many companies gave you that flexibility for a little price and  others give you regimen for a higher price.  But what we saw with Adventures by Disney was a mixture of a high end vacation with some flexibility built in.  For instance we saw Phantom of the Opera in London during our free time one day (our Guides even offered to help us score the tickets).  There is such a nice balance with AbD with a top quality, first class experience that included extras considered to cost more with every other company.  AbD may not be the least expensive, but it absolutely will give you the very best value!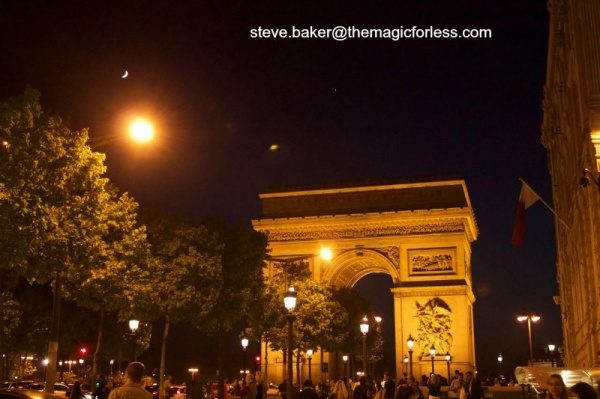 What are you looking forward to most on your next AbD trip?
Knowing how well we were taken care of and the interactions with the Adventure Guides who are experts in the destination gets me excited.   They make it a great time for everyone.   You really do end up caring for these people and we stay in touch.  One of our Guides got married after we returned home and we saw her weeding photos after her ceremony.  They have become friends for life!
What is one of your favorite meals on one of your Adventures?
Oh this is easy!  This would be the last night in Paris (the closing night of the Adventure).  There is a bakery in Paris where macaroons were invented.   AbD reserved it for the night and we had such an amazing dinner.  The food and atmosphere was amazing.  An accordion player came in and our son tried to play it.  Caricature artists came in and drew our portraits.  It was just so immersive in French culture.   They sent us home with plenty of cookies as well – we had 16 cookies to take home (although I'm not sure they made it state side).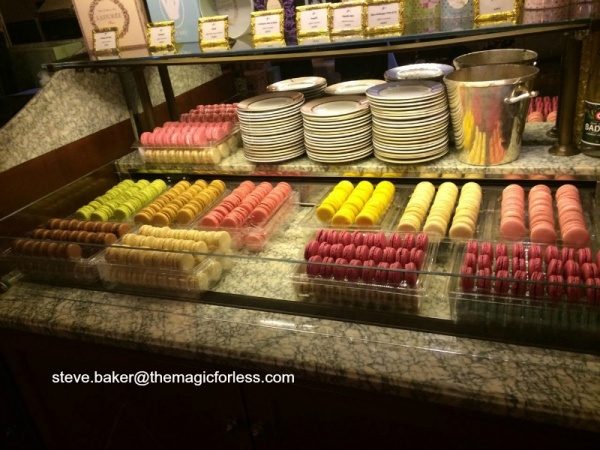 What's a favorite Guide interaction on one of your Adventures?
Adam was the London native on our England Adventure, and he had actually done some TV and movie work.  He was an extra in "Captain America", for instance.  He was the one who teased our son about his non-love of all things Disney.  Even when we got back home he sent a link to all of the photos and there were a lot of good nature barbs about mouse ears just for our son.  Just a great fellow with a great sense of humor!
And one of the things we all said was we wanted to experience on this Adventure was a traditional English tea.  Our other guide, Mikall, said she had just the place for us when we told her!  She also said when the time comes I'll let you know as a surprise.  We were at Windsor Castle and she  pulled us aside and told us that she had arranged for tea during our free time.   She walked us to a local bakery and we had a local tea right there – she arranged it all!  We talked to the owners of the bakery and were completely immersed in interaction with locals.  (This was something we chose to pay extra for because we wanted the experience).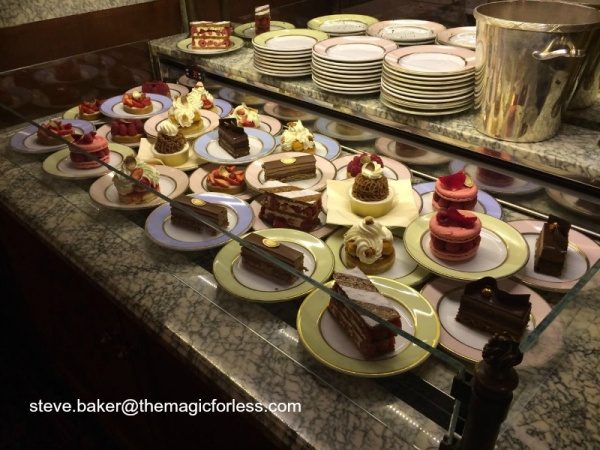 Why do you do you book with The Magic For Less Travel?  What was the benefit of booking your AbD vacation?
Well, I've got this great Travel Agents names Steve who I have a lot of experience with as a trusted partner and also as a friend.  I had seen your AbD trip to Peru and realized through you just what a top quality trip it was.    I knew you would take excellent care of us.  I knew that if AbD had treated you right as a Travel Agent they would do the same for everyone else.
We've used The Magic For Less Travel for 10+ years for simple things such as long weekend all the way up to a two week vacation at Walt Disney World.  Really it's absolutely carefree travel with you.  You arrange everything we need – you name it and you line everything up for us.  I knew I'd get the same level of service with this trip (any trip)!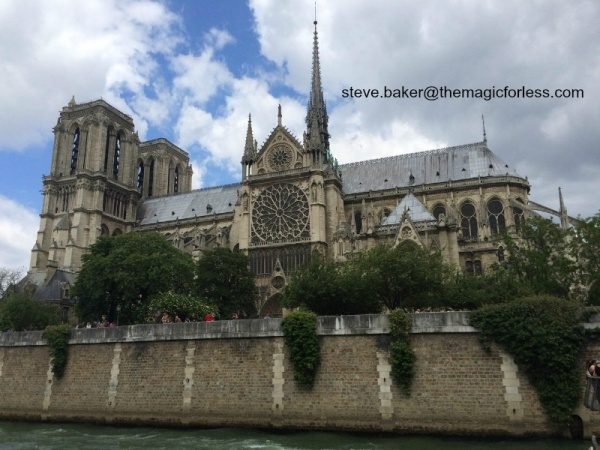 What is the best advice for a new AbD traveler?
Really two pieces of advice.  The biggest mistake we ever made was not tacking on a couple of extra days.  In Paris for instance, I wish we'd added on Disneyland Paris.  We were so close but didn't take advantage of it.  Definitely take a day at the beginning of your Adventure and the end if you can. We kick ourselves for not doing that on that trip.
And, sit back, relax and enjoy.  Adventures by Disney will take care of everything for you.  It's an absolutely effortless way to see the world!
Who is your favorite Disney character?
Goofy – here you've got every man represented.  He's trying to ski, put together furniture, he's a single dad getting through the world loving his son the best he can.  He's a "real" guy and he's pretty funny!
Any other comments on Adventures by Disney?
We're spoiled now.  When we took a cruise to Alaska we booked concierge to get as close to the AbD experience as we could!
Lew Morrison is a seasoned Disney Destination traveler having toured with Adventures by Disney and having visited Walt Disney World and Disneyland on multiple occasions (annual passes are typically burning a hole in his pocket!).   Lew and his family and I have been working together for over 10 years planning Disney Destination vacations.
Similar Posts: