When I think of a Universal Orlando on-site hotel, the first thing I think of is Loews Sapphire Falls.  I just love this resort.  Your visit here starts in the lobby.  Look up at these amazing light fixtures.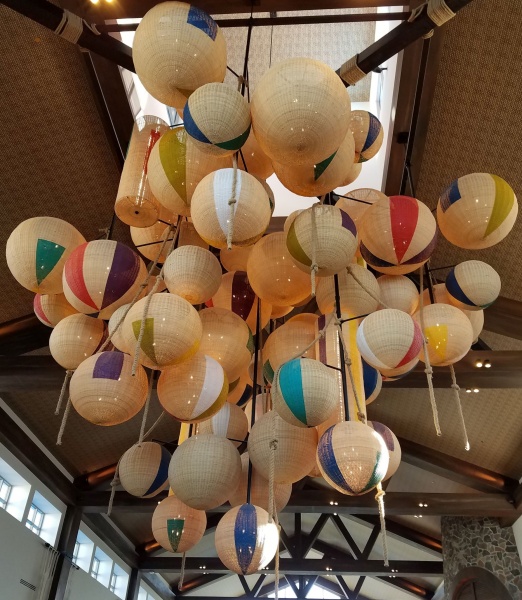 This lobby just has such a relaxed beach feel that makes you comfortable from the time you step thru the doors.  From there you can check out some of the dining options including Strong Water Tavern.  Dutch Trading Company has to go offerings as well as the centerpiece restaurant Amatista Cookhouse.   You also can order room service at this resort–love that!
Speaking of rooms, these are just beautiful with light blues, tile/carpets and split bathrooms.  There is a good amount of closet space as well as a big screen TV, desk and mini-fridge.  I had a lagoon view and it was  amazing.  The interior of this resort is just beautiful.  Even the areas around the elevator are beautiful!  Don't forget to check out the room service menu in your room.  You also can preorder a quick breakfast for the morning by hanging the door hanger the night before.  There is even a pet menu in case your furry family members came with you.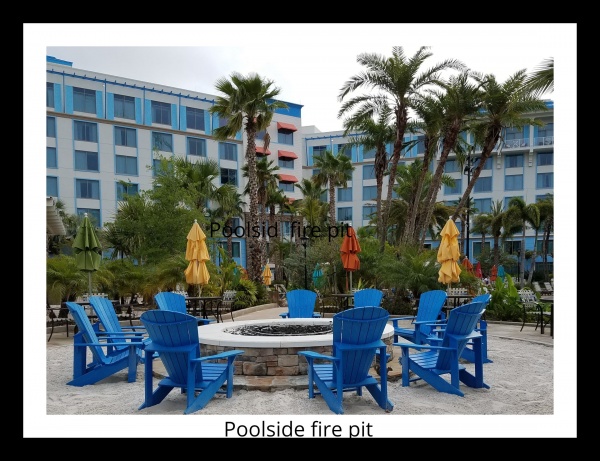 Of course with all of the beauty inside, there is even more outside!  This resort has an amazing pool area with slide, fire pit, sand, hot tub and even private cabanas as well as a kids area.  This is the place to relax, kick back and enjoy time with family and friends.  Right off of the pool area there is even a gym, arcade and pool tables if you feel like being more energized.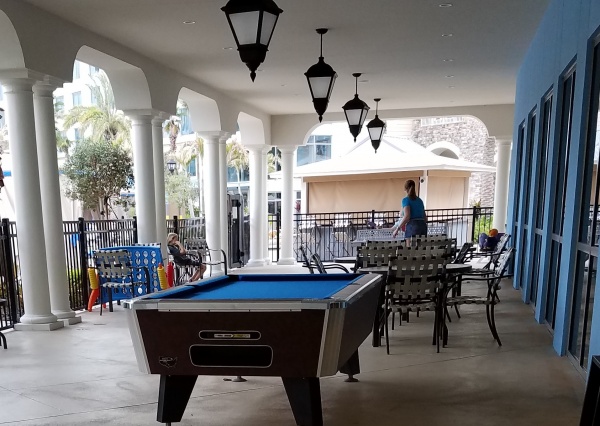 One of the things I love about this resort is they are just a water taxi away from the Universal parks and walking distance to Volcano Bay.  The area around the pool blends into this wonderful area with it's own water wheel, which then becomes the water taxi area.  Absolutely incredible.
The only negative with this resort is that the prices do not include the unlimited express pass which is available at the Hard Rock Hotel, Loews Royal Pacific and Loews Portofino Bay.  Good news is it's possible to purchase a separate express pass so you can skip those long lines in the parks.
I hope this blog encourages you to stay at Sapphire Falls the next time you plan a Universal Orlando vacation.  If you need any help planning your trip or further recommendations, please email me at emily@themagicforless.com
See you there!
Similar Posts: