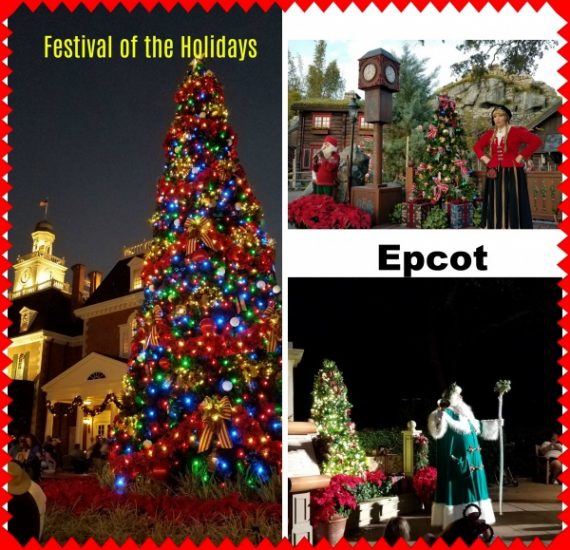 One of my favorite things to do if I am lucky enough to visit Disney World in December is the Festival of the Holidays at Epcot.    The hard piece is trying to visit all the shows in one day, as they are on a schedule, and it can sometimes be difficult to push myself to RUSH in the World Showcase.   This area of Disney World was built to relax, to learn new things, to try authentic foods, to talk to cast members from other countries, but definitely not to rush!    So if you are making a plan, I recommend trying to do it over a 2 day period and mixing it with the front of the park Future World or some other activity.   Getting your hands on the daily times guide will definitely be helpful with your planning!
Although the performances change up a bit, there are many favorite performances that return year after year.
Norway
My top favorite is Fjøsnisse in Norway.   The story is cute and as my husband has some Norwegian heritage, we really enjoy this one.   In fact our "Elf on a Shelf" is named Jule Nissen and has gotten into a fair bit of mischief himself.   He was named after our first visit to Disney World in December.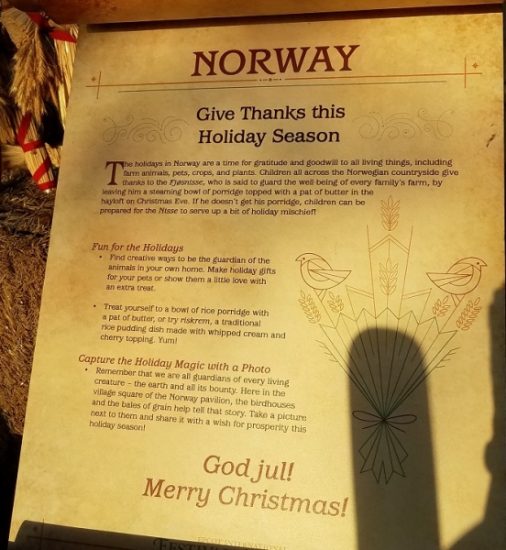 Each country has a board out front talking about the traditions they are going to share with you!   Always a good idea to snap a picture of it for when you are back home scrap booking or to remember when sharing your photos or a trip report!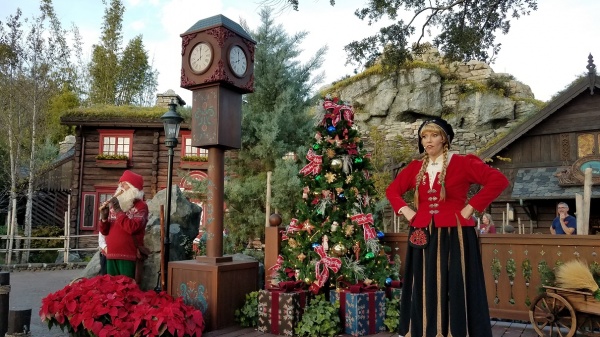 Germany
One of my new favorites was found in Germany.    I picked up one of their cookies as well as some mulled cider, sat back and enjoy the beautiful voices of these young ladies.   The high point for me was hearing Silent Night sung completely in German.   It was lovely!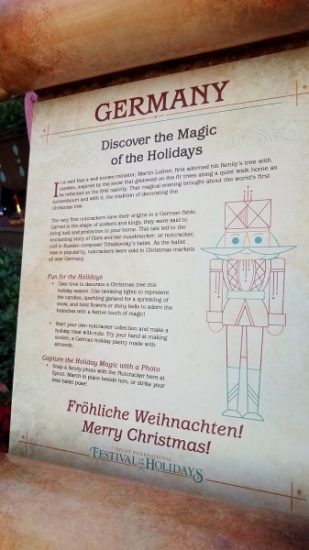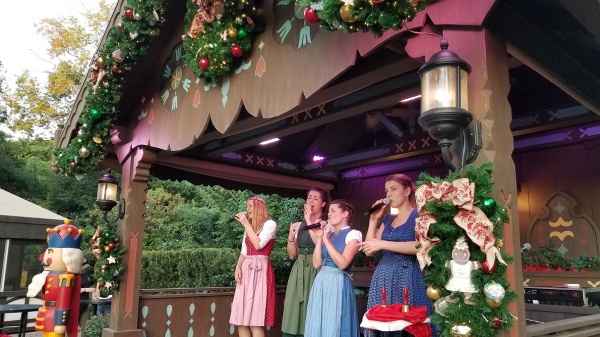 Italy
After some more wandering, I landed in Italy a bit early for Befana.  I grabbed a snack and a beverage and grabbed a good place to watch from.   Befana is a story of regrets and longing for what could have been!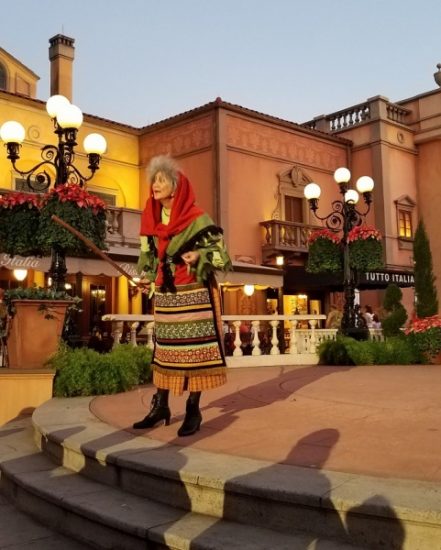 United Kingdom
As I mentioned, it's very difficult to get all the experiences in one day! I wrapped up the day by visiting Father Christmas in the United Kingdom.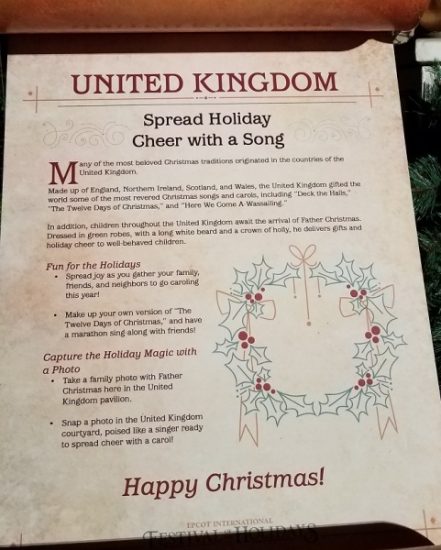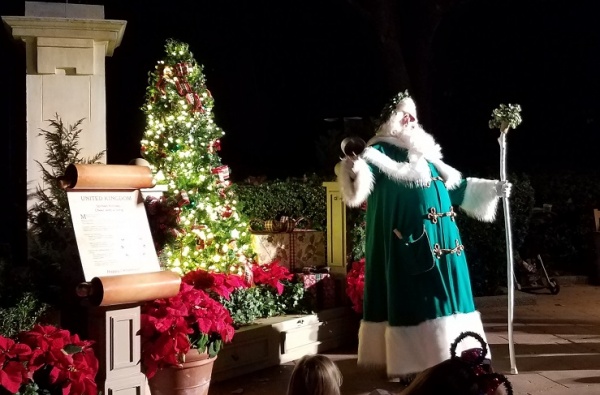 Other Activities to mix in
As the schedule may require you to visit on more than one day, there are many other fun activities!    This past year had a scavenger hunt titled the Christmas Tree Spree.  Find all the hidden Chip and Dales and  then you receive a cute ornament at the end!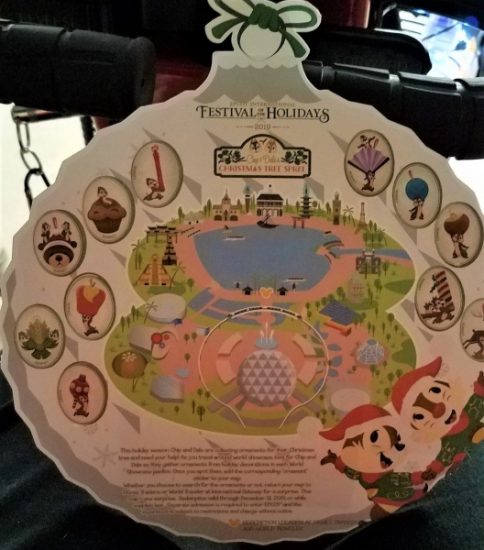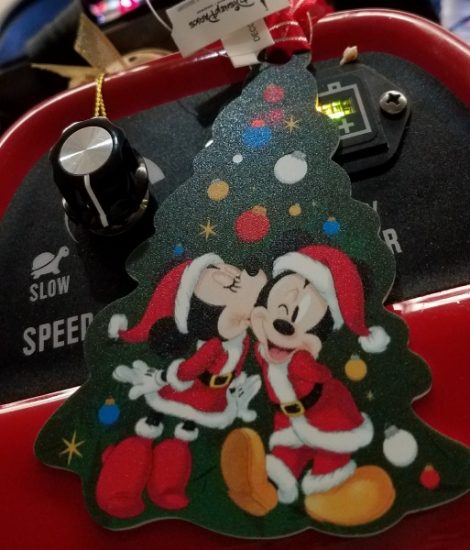 Also, there was the cookie walk, with a recommended cookie available at each country.   The winner for me was the gingerbread man!   There was more than cookies to enjoy as well, check out the menus!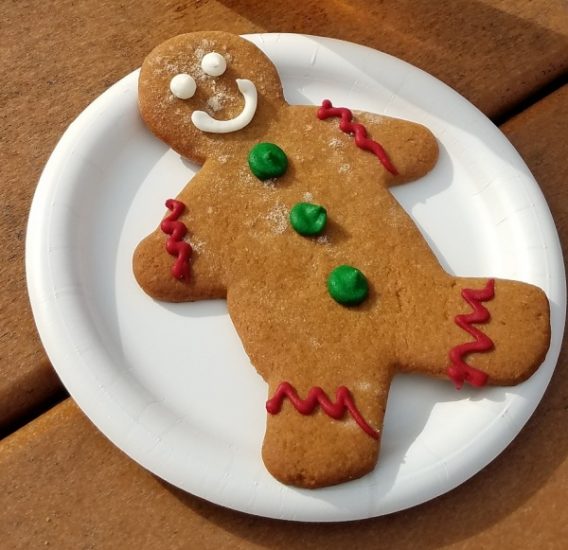 Ready to plan your own Holiday adventure at Walt Disney World?   Request a no obligation quote and one of our professional travel planners will be in touch!
Similar Posts: