For many people who travel to Hawaii, flights back to the mainland depart in the late afternoon or even evening leaving a dilemma for these travelers about what they will do the last day of their stay.  Often it cannot be something that will require you to clean up before getting on a plane.  Well, at Aulani, A Disney Resort and Spa, Disney has figured out a solution to this that will allow you to have access to a changing room and showers.  It makes you last day amazing since you get to spend one more day at Aulani.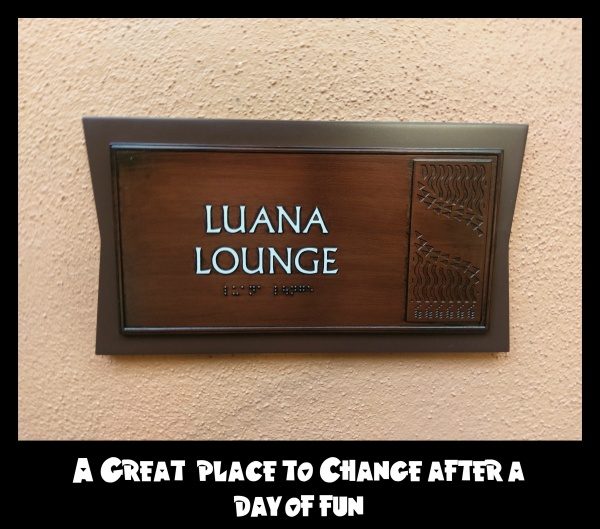 The Luana Lounge is available to resort guests who request access at the front desk.  You will be handed a one-time use keycard to grant you access to the Lounge area. When you first enter the Luana Lounge, there are two seating areas separated by a row of cabinets.  There is a television on each end of the lounge.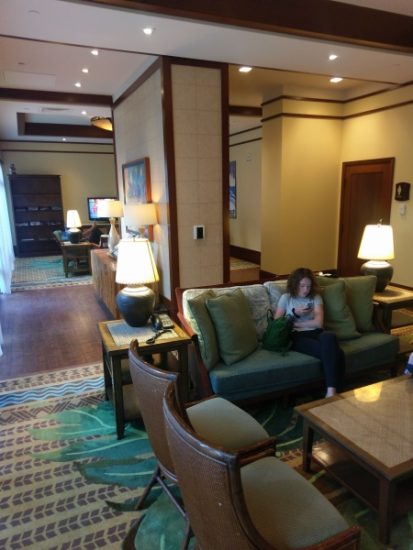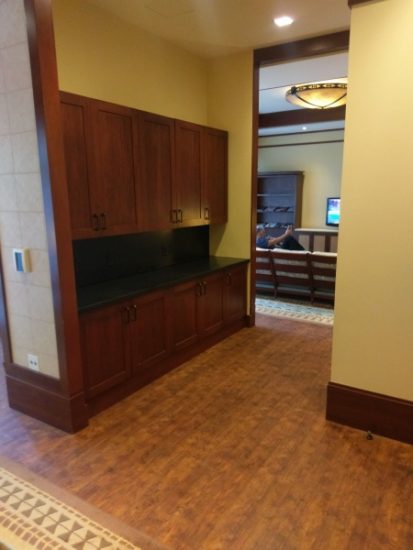 Once you have proceeded into the locker room, you have 30 minutes to use a locker.  The lockers are not meant to be used as storage for the whole day while you swim at the resort.  They are just meant to be used while you are cleaning up so they enforce a 30 minute time limit for belongings in lockers.  A Cast Member checks the lockers every 30 minutes and removes items from lockers that have been there more than 30 minutes.  The lockers are plenty big enough to store the items you need to get changed from your swimwear into your street clothes.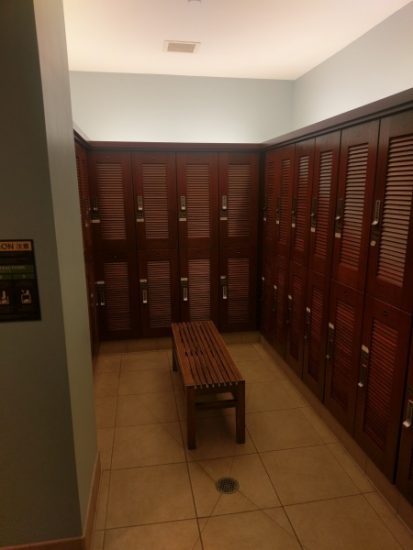 In the changing rooms are two showers and two restroom stalls along with a counter that has two sinks.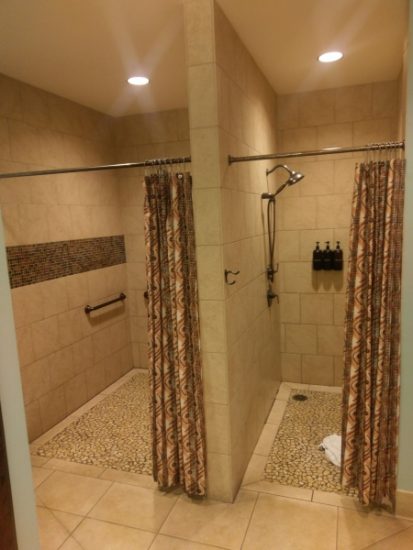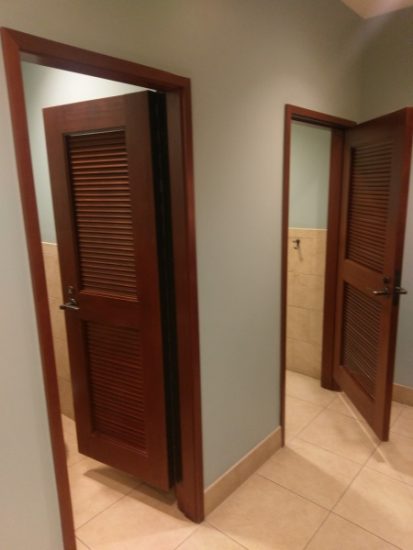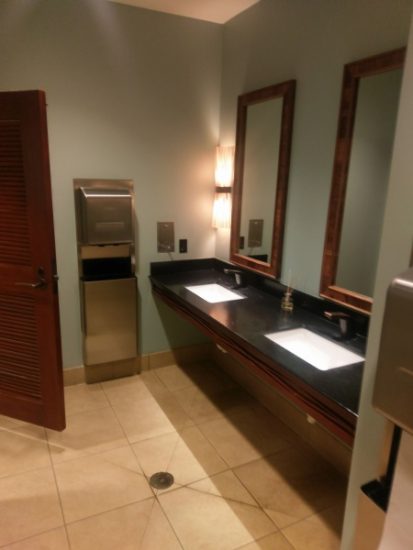 The showers have liquid body wash, shampoo and conditioner.  The lounge also had plenty of towels to use.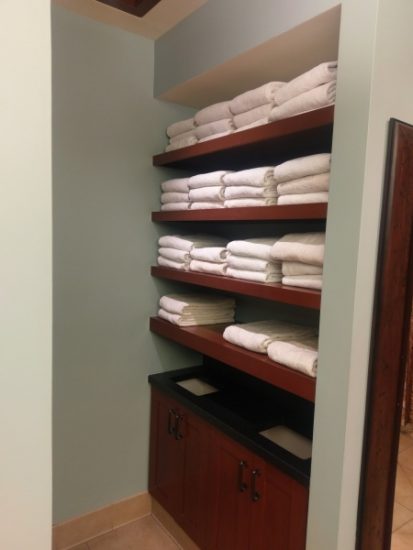 And there is a machine that you can use to spin dry your swimsuit so that you can put it in your luggage that they are storing for you at Bell Service.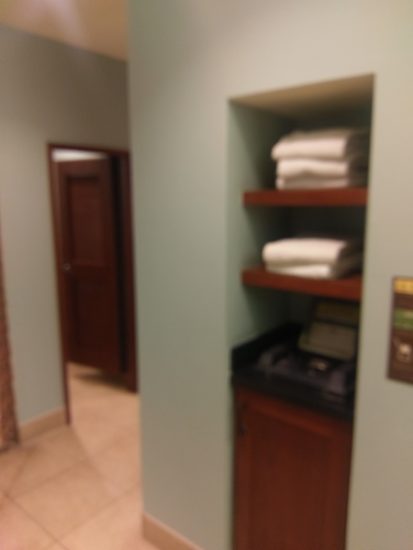 So, when you visit Aulani, A Disney Resort and Spa, dont worry about that late flight and what you are going to do on your last day.  Disney has created a perfect space for you to clean up before you flight.  If you are looking to travel to Aulani, please contact us at The Magic for Less Travel to help you plan your stay.
Similar Posts: