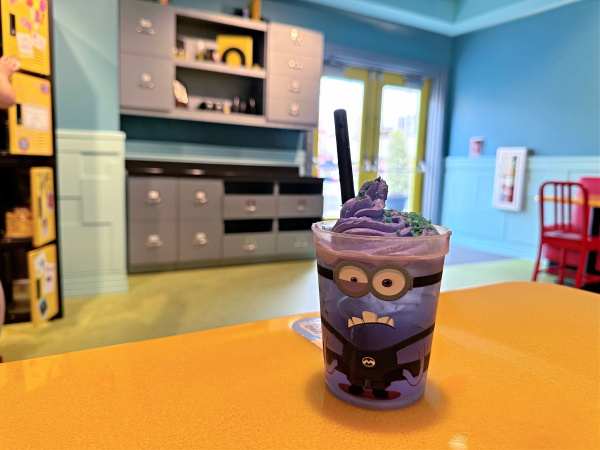 Minion Land is a great place for Despicable Me fans as well as lovers of extraordinary culinary experiences! Universal Studios Orlando has just unveiled their new dining experiences at the heart of the Minion Land section. Visitors can embark on a culinary journey that is as fun-filled as it is delicious. Whether you're craving a hearty meal, a refreshing treat, or a tasty dessert, Minion Land has you covered with its fantastic dining options. Minion Land has three must-visit eateries: the Minion Cafe, Pop-a-Nana, and Bake My Day. Get ready to indulge in Minion-inspired delights!
You can always request a free, no-obligation quote for your Universal vacation!

Minion Cafe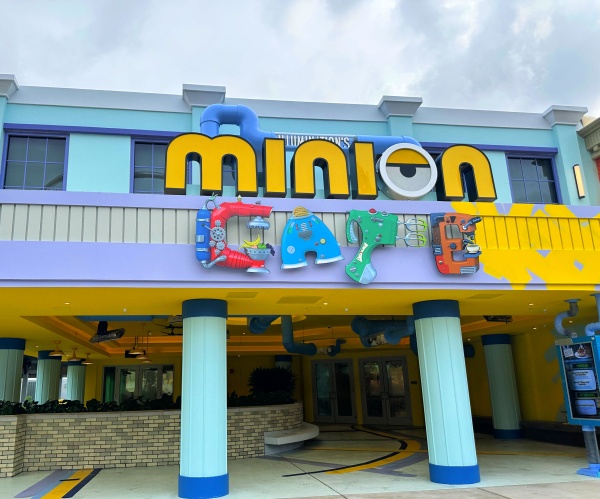 The highly anticipated Minion Café has opened its doors, offering a vibrant and immersive dining experience for visitors of all ages. The café is decked out with eye-catching decorations, playful murals, and oversized Minion-themed furniture. Choose one of the three restaurant sections: the dining room, the break room, or the kitchen. Each with its own unique touches from our favorite minions, Kevin, Stuart, Bob, and Otto.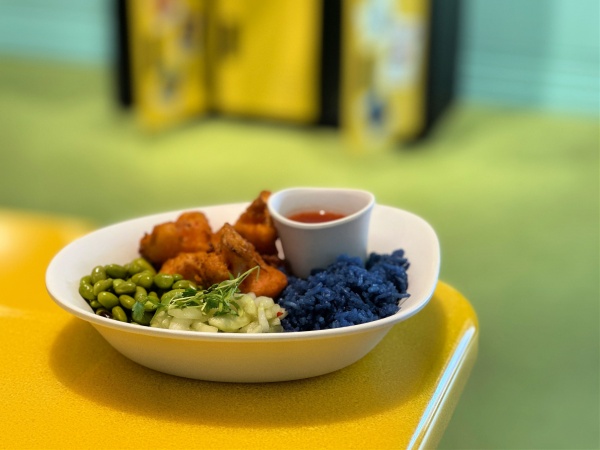 The Minion Café doesn't just impress with its decor from our favorite yellow friends; it also offers a delectable array of Minion-inspired dishes.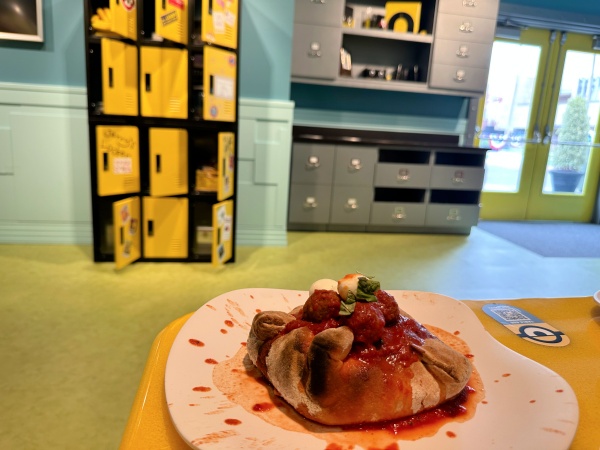 The menu is packed with whimsical creations that pay homage to the Despicable Me movies. Indulge in mouthwatering options like Mel's Meatball Mountain or flavorful vegetarian options like Carls Crispy Cauliflower.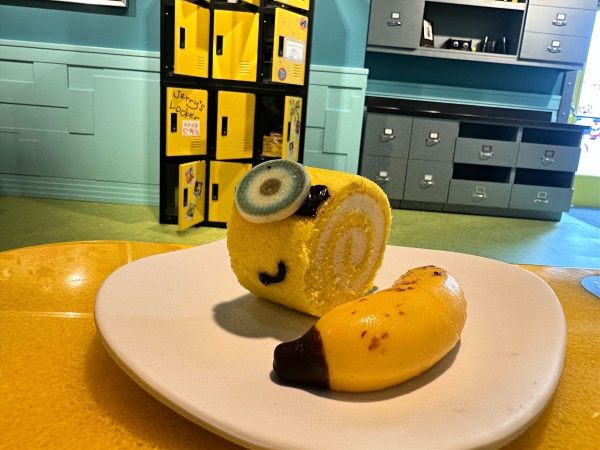 There are also great kids options like the Mini Boss' Mega Melt, which comes with tots and a mini banana. Of course, what would a Minion-themed café be without a sweet treat? Sink your teeth into the Fluffy Unicorn Cupcake, Minion Swiss Roll, or Otto's Pet Rock.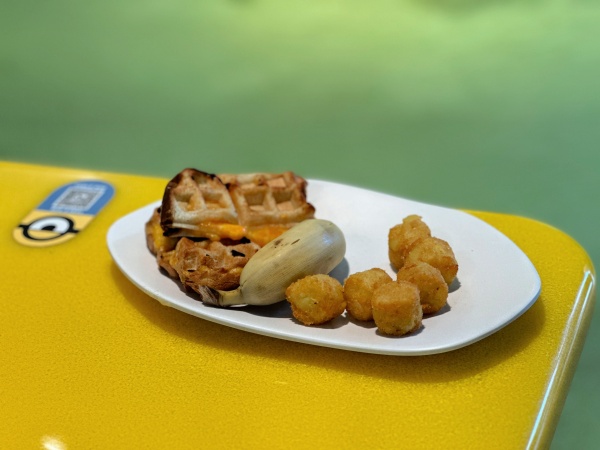 Pop-A-Nana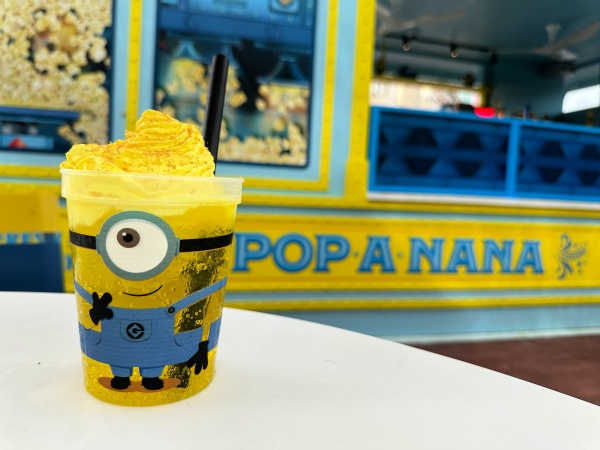 Pop-a-Nana is the go-to spot for cool and refreshing treats for those looking to beat the Florida heat. This whimsical banana-themed popcorn stand is perfect for a quick snack or a sweet indulgence. Pop-a-Nana serves up regular popcorn or sweet-flavored banana popcorn. Either option can be served in a standard cup or souvenir bucket. Be sure to grab a specialty drink, the PX-41 Punch or The Antidote. These drinks are a great option if you want to skip mobile ordering at the Minion Cafe. This delightful blend of flavors and textures makes it a must-visit stop for any Minion fan.
Freeze Ray Pops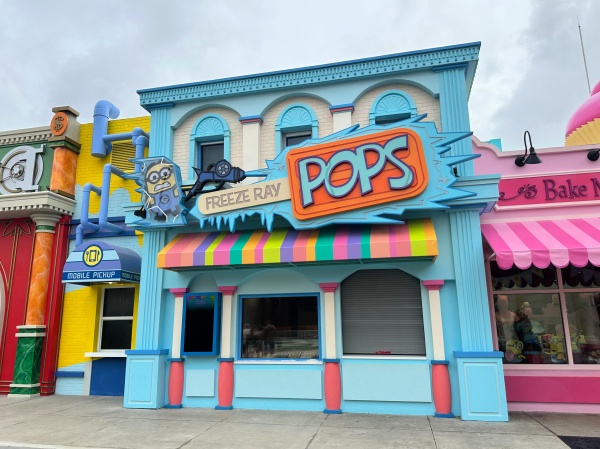 For another great sweet treat, head on over to Freeze Ray Pops.  These delightful frozen popsicles are inspired by the iconic freeze-ray weapon. Available in a variety of flavors and vibrant colors, the Freeze Ray Pops are the perfect way to beat the Florida heat while immersing yourself in the Minion universe. Indulge in flavors like banana, strawberry, and blueberry, or specialty options like Minions or Gru. These frozen delights are not only delicious but also provide a fun and interactive experience as you savor every icy bite.
Bake My Day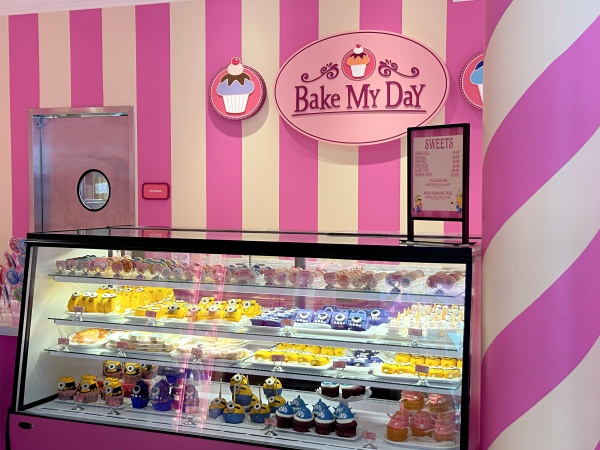 Bake My Day is perfect for any sweets lover. This charming bakery is full of Minion-themed pastries, cupcakes, cookies, and more. From intricately designed Minion macarons to fluffy banana-flavored swiss rolls, every bite is a delight. Whether you're searching for a snack to enjoy on the go or a delightful dessert to savor, Bake My Day will exceed your expectations with its creative and mouthwatering Minion-inspired treats.
Dining at Minionland in Universal Studios Orlando is not just about satisfying your hunger; it's an immersive experience that brings the magic of the Despicable Me franchise to life through delectable dishes. The Minion Cafe, Pop-a-Nana, and Bake My Day offer a range of culinary delights, each infused with Minion charm and whimsy. So, next time you find yourself at Universal Studios Orlando, make sure to venture into Minion Land and let your taste buds embark on an unforgettable adventure.
Request a more information or book for your Universal Orlando vacation!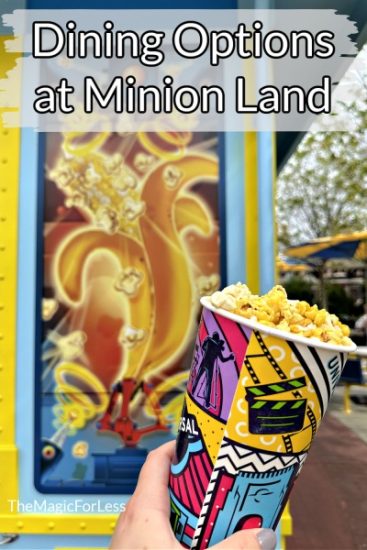 Similar Posts: