I can't say enough about our travel agent..  From the very beginning, she stood out from all of the other Disney travel agents we contacted for initial pricing. We selected her because of how helpful she was right from the start, providing lots of details, being extremely responsive to our email inquiries and just her super friendly personality, in addition to the great pricing she offered. This was our first Disney trip so we had many, many questions and she answered all of them with ease and super quickly. We loved all of her recommendations, especially on the dining and fast passes, and she went the extra mile in giving us tips for things to do and not to do. I feel like we got the inside scoop and truly had someone looking out for our family. I feel like she truly helped make our Disney dreams come true! I would highly recommend her to anyone booking a trip, especially a Disney one!
-Michelle M
For (our) 1st time going it was nice to know where you needed to be otherwise it would have been confusing.  Table service dining was great. We will definitely use this service again.

-Connie K
We were able to afford a dream vacation for our family and used the money saved to enhance our vacation.
-Stephanie S
Also thank you Stephanie for sharing these great family vacation photos!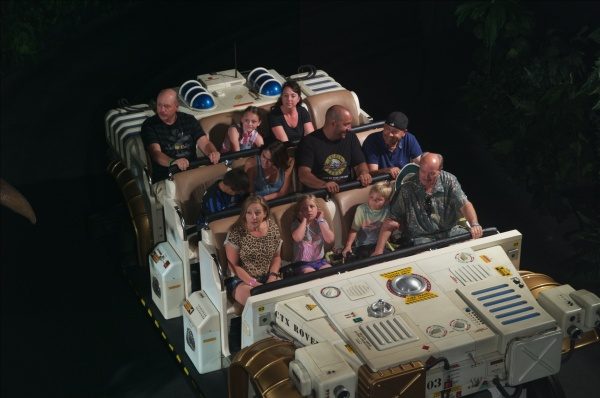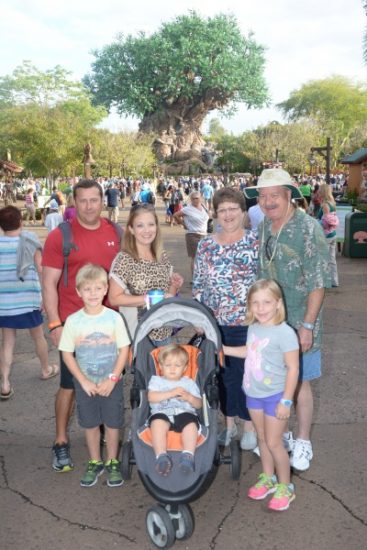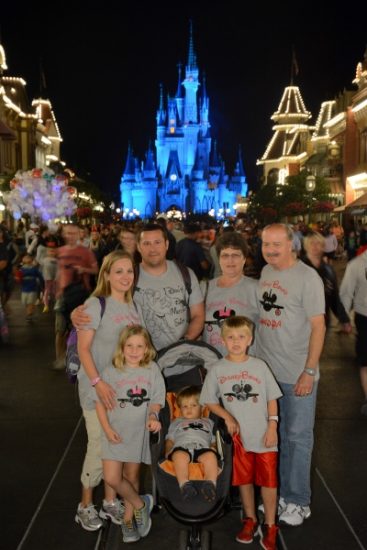 Our Magic for Less counselor was awesome-  from getting up at 5am to making our dining reservations, to making recommendations on character meals, etc.  But the biggest win was that she saved us $1000 by moving us from the Beach Club to the Yacht Club when a special promotion came up.  I never would have seen it!
-Suzanne A
Communication from our counselor was very prompt and detailed.  She provided helpful suggestions for dining and fast pass selections, which helped with our vacation planning since the options listed on the Disney website were a bit overwhelming.

-Maryanne D
Our agent was extremely kind and patient. I had a few family issues that needed to be worked out in planning this trip which she was so understanding about. Without hesitation she handled everything I needed in a flash. Her knowledge and helpful tips were right on. My trip was based off of another group so it limited my stay to one place but she was still very helpful with all my questions regarding the dining plan.
-Sharon S 
Fantastic knowledge of resorts. It was our first time to Disney so we had no idea where to stay or about Fast Passes or dining reservations but our TMFLT agent was very helpful in steering us through it all. We will definitely book again with her.

-Ceri R
Our travel agent was able to get us the free dining promotion with a room for family of 5 at the Caribbean resort.  She was very helpful in our planning process.  
-Christine W

Our travel counselor helped us every step of the way. She found us a free dining promotion, gave us great dining and fast pass advice as well as answered my magical express questions since this was the first time we had used this service.   She also was AMAZING when presenting us with our options when our travel plans were threatened/disrupted by hurricane Irma.  I can't thank her enough! I can't wait to start planning our next vacation.  We had a great experience and will be contacting her asap for our next Disney vacation.

-Michelle M
Made planning our trip so easy. I asked for some travel option comparisons and our agent provided them. We chose the hotel based on her research. She also was able to get the free Dining plan for our trip. My youngest daughter booked her trip through Disney directly and spent a whole day trying to call to get free dining and she wasn't successful. Because of Hurricane Irma our big birthday celebration for my 4 year old granddaughter at the Hoop De Doo Revue was cancelled and our agent was able to find us an alternative location for 12 people. That was awesome!  I will always recommend your services. You make planning a trip so easy and the best part is you do it at no additional cost. Wow! That is just unheard of!
-Linda C
Our counselor was great. She answered all my questions via e-mail ro phone calls. Provided info to me. Was willing to check on things while she was in Disneyland as well. She offered to make my dining reservations (I did that myself).  She called and took care of our transportation, calling to confirm and getting us all set up. Sent us an e-mail before we left and when we came home. Offered assistance while we were there if needed.

-Kelly D
Prior to trip she answered all of my questions (there were a lot) all in a quick reply time. Lots of advice given, multiple changes made and nothing was ever too much for her. When we had trouble with Hurricane Irma she consistently kept in touch and made the necessary changes and gave us peace of mind that things were being looked after. She gave us advice on tipping as being from Australia we were unfamiliar with this. Above all she was as concerned about our trip and put in effort as if it was her own. Without her we would not have experienced dining (for free) at all of the wonderful Disney restaurants, our children would not have got to experience  Jedi training which was one of their highlights and her advice on evening entertainment was invaluable. She even helped with advice on fastpasses.  Overall, our wonderful trip was a result of her effort, which we will be forever grateful.
-Janelle G
When I had "what if" questions, my counselor always had the answer.  She found us great deals & really helped me with my dining reservations when I had absolutely no clue what to do!

-Samantha B
Thanks Amanda H for sharing this fun vacation photo!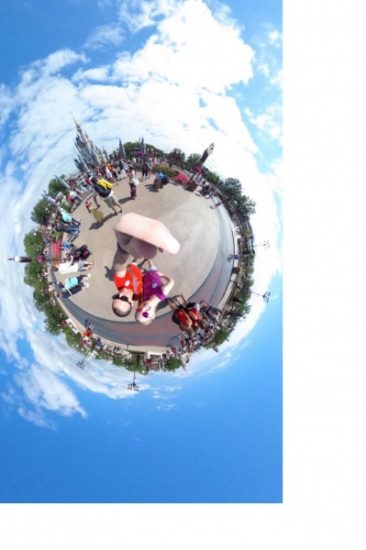 She was so patient and helpful in every aspect of our trip.  She went above and beyond to get reservations for our dining and fast passes.  We couldn't originally get the time frame we wanted for Chef Mickey's and she worked for months and finally got it for us.
-Donna K
Our counselor worked tirelessly to secure the best rate for our last minute, 2 night, adults only getaway.  We appreciated her tenacity and suggestions for resort and dining.   Thank you for providing such warm, knowledgeable agents who get the job done!

-Jennifer B 
Our TMFLT counselor was absolutely amazing in making sure our first family trip to Disney was magical! The most incredible thing we were so grateful for was her ability to secure three dining reservations for us, when we had thought we would only be able to reserve one. That was probably the most memorable experience-watching the magic and excitement through our daughter's eyes!  Thank you SO much! We will most definitely be using her when we book future trips!
-Stacy B
Our magic for less agent was amazing with helping us schedule dining reservation and fast passes.  We really maximized our park time, thanks to her expertise.  We were able to see and do so much without ever feeling rushed.  Keep up the great work!

-Scott B
Our counselor had experience at Disney with so many different aged children that when i asked about a fast pass or dining option she was able to speak from her experience. She also continued to work on finding ways to save us money.  She kept me on time with details and decisions. I didn't have to worry about forgetting things or missing out on the best experiences.
-Mary T
Our counselor provided all the information concerning magic bands, dining and fast pass information that was needed as well as dining g reservations. He was always eager to help and responded to my calls and text in a timely manner.  He was very courteous in making sure it was a convenient time when calling and got right to the issues I requested information for.  After arriving at Disney he was still available for any changes or questions and was very sincere and concerned that we have what we needed to have a magical experience.

-Sharon B
Similar Posts: