Our counselor was excellent to work with.  Wonderful customer service and prompt response times.
-Missy M
very helpful and lead us thought all questions and problems so with her help didn't have any problems!

-Pat B
Once again our agent has made our trip to Disney a smooth process.  She provided us with all necessary information on the many different things Disney has to offer. She also booked all of dining reservations for us and was able to get us a reservation for every restaurant we wanted.  Thank you for making our trip magical.
-Jaime B
Jaime shared these great fun holiday pictures with us, thanks Jaime!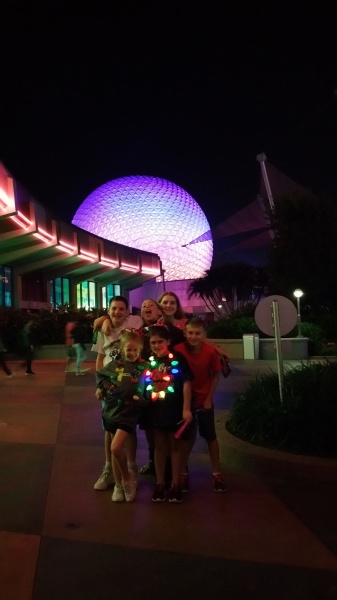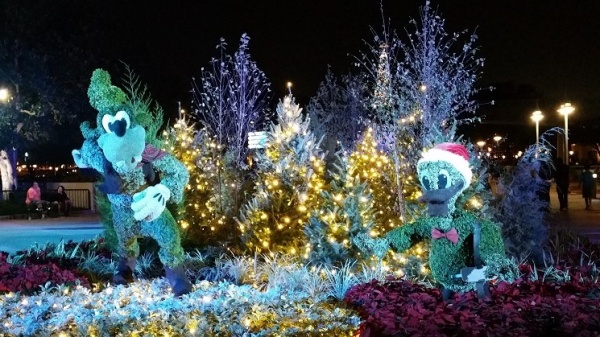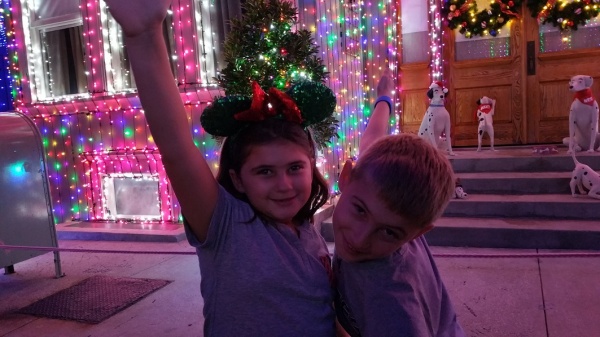 I always know that if a special is released my agent will make sure I get credit for it providing it applies to me.

-Nan
She had everything ready to go,all I had to do is show  up.  Great costumer service,friendly and professional,can't wait to book our next vacation.
-Luis H
I am an excellent planner but sometimes have a difficult time making decisions and feeling confident about the decision.   Knowing I could ask questions and receive prompt feedback made me feel secure in the decisions I had to make.

-Rhonda C
Without my Magic for Less counselor, I may not have gotten my most sought-after dining reservation at Chef Mickey's!  She has always been so efficient and so wonderful at planning out my Disney vacations.  Wouldn't dream of planning/booking a Disney vacation any other way.  No other travel company knows Disney like The Magic For Less!!
-Sheila V
What can I say???? Every survey I gush about my agent!!! In this instance, I woke up on a Friday morning and thought to myself "self, what a awesome birthday surprise for Lynn (wife), if when she came home this afternoon, I was able to say 'pack your stuff were going to Disney'"…….I texted our agent,who, all though she was in the midst of taking a critter to the vet….was able to hook me up with another agent who got the ball rolling and then did the follow up when her animal crisis was over…..after a couple of back and forth calling, the new agent was able to get us set up with MYW tickets (bands) and a night at the Art of Animation and by 1 AM that night we were checking in to a off-site hotel (no vacancies on site for Friday night)…..My wife got a awesome birthday surprise, we had a great time taking in the last year of the Osborne lights and off course I win the 'husband of the year' award!!!!!!!  It's because of dedication like my agents that we use her time and time again….there are alot of folks out there, who would have had me wait so that they could get the commission from the booking, but she knew how time sensitive this was (example: when I checked on-line, there were vacancies for Friday night, but within the space of 20 minutes, they were gone) and called in another agent who jumped right on it and we were able to get a trip on the books with very little stress.

-CJ H
We were given all the tools needed to feel like we were in the "know" on things going on throughout the ship.  Not once did we feel like we "missed out" on something because we didn't know about it. 
-Alexandra F 
She gave us information on planning ahead and always kept us updated as to what we had to do next.  She made sure she updated us on everything and followed up on anything that was questioned.

-Colleen W
Our Magic for Less counselor was extremely helpful. She always returned my calls when I couldn't reach her, answered any questions I had. She had many suggestions to meet the needs I had for a granddaughter with special needs .She made planning much less stressful than it could have been.
-Nancy H
For advance reservations I didn't have to get up early – you guys did the work.  And while it has only ever happened once (years ago) it is great having you all in our corner when things get messed up.  So nice to hand off a problem & let you handle it while we are able to enjoy our vacation instead of sitting in the room on the phone trying to sort things out.

-Cheryl K
Our Magic for Less agent has planned two of our family vacations and she always has a great attitude and I know she will go above and beyond to help us get the right trip for our family.
-Barbara S
Traveling with 2 special needs girls, we took advantage of all our counselors expertise and helpfulness, she even helped with a problem while we were in WDW…she is great and we would never take a WDW trip or cruise without her help! All the little details she takes care of, amazing!

-Beverly D
When the offer changed and we were able to save money, our Magic for Less agent was all over it and alerted us to assist us in getting the better deal.  Every trip, we will always turn to her first before booking! Been doing so for years.
-Richard P
It's just great to have someone who knows everything about WDW in charge of our reservations! We don't usually do anything too out of the ordinary, but I like having experienced back up ready for any questions the kids and I might have.  Love it, you are a great service company

-Debbie B
Our Magic for Less counselor was fabulous!  She always available to answer any questions we had, and was able to give us some good pointers for our first ever trip to DL.  She made us veteran WDW planners feel at ease with our first Disneyland trip!
-Scott G
Our Magic for Less agent helps make things really simple – and the "A Few Things to Know Before You Sale" was a fantastic aid to the In-Laws we brought with us on the last cruise (their first Disney Cruise).   Our first Disney Cruise was not booked through Magic For Less and was not as smooth as it should have been – but since the switch to TMFLT all has been really wonderful.

-Dan R
Similar Posts: