There is so much to see and do at Walt Disney World, and part of the experience is staying at one of the creatively themed Resort Hotels.  Sleep like Royalty at Disney's Port Orleans Riverside Resort.   Immerse yourself in the magic in a 'Royal Guest Room'!  The Royal Guest Rooms are very tastefully themed, you may be thinking 'Princess' theme for little ones, but it's more than that, the Royal theme is done so well that 'kids of all ages (adults too!)' will sleep like Royalty!
The Royal Rooms all have 2 queen beds, with magical headboards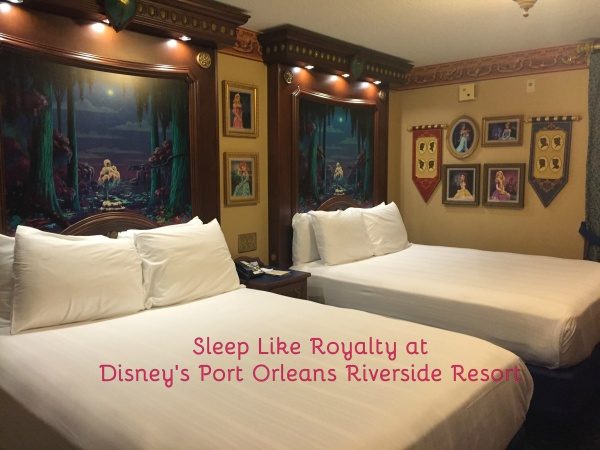 These rooms have a small table with 2 chairs, beautiful drapes, combining colors of gold, purple and blue's; and lots of ornate detail throughout the room.   There are many fun Princess themed photos on the walls, yet the room does not have a 'cartoon' feel to it at all; yet it feels elegant and tasteful.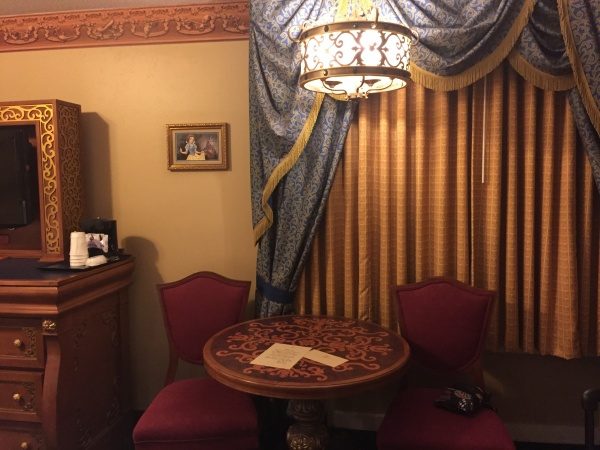 Double sinks with a privacy curtain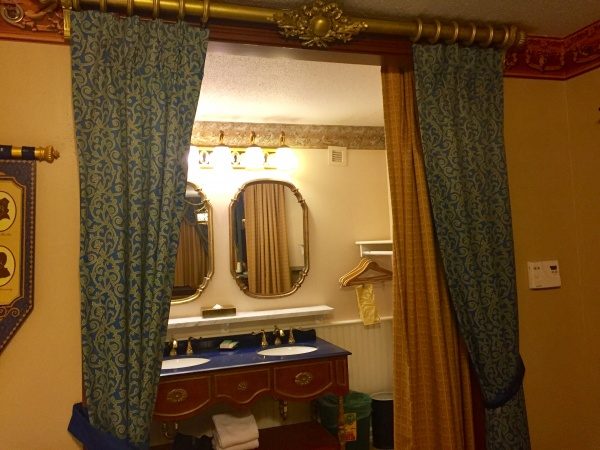 The sinks faucets are 'Genie lamps'!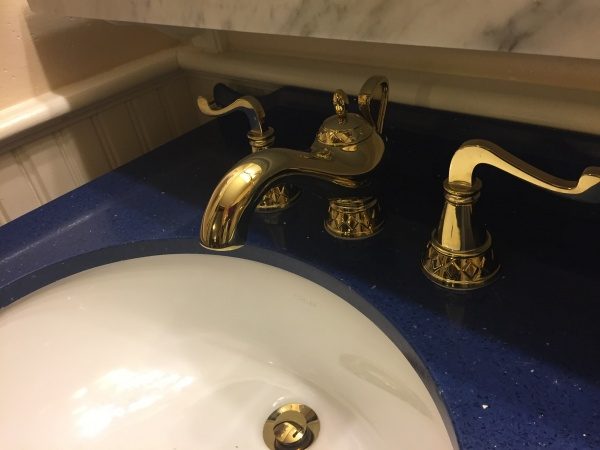 There is an 'open' closet in the sink/bathroom/dressing area, with an iron and ironing board, a blow-dryer and Disney's signature H20+ products, a favorite of most Disney fans!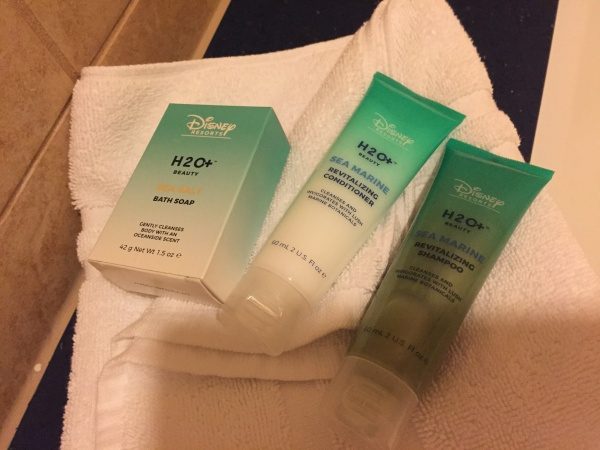 Relax and watch a Disney movie after a long day at the parks with the flat screen TV, and make a cup of coffee in the morning to get moving!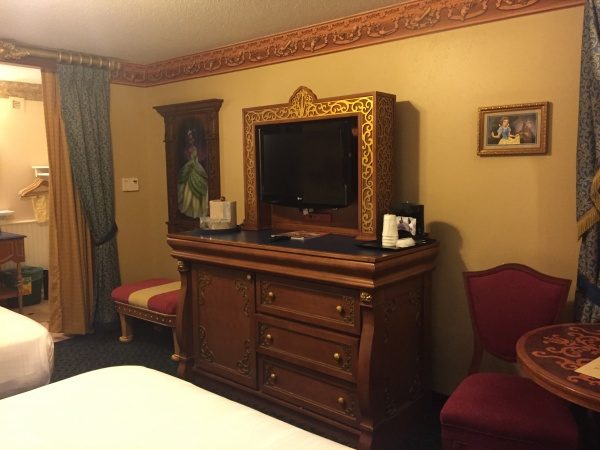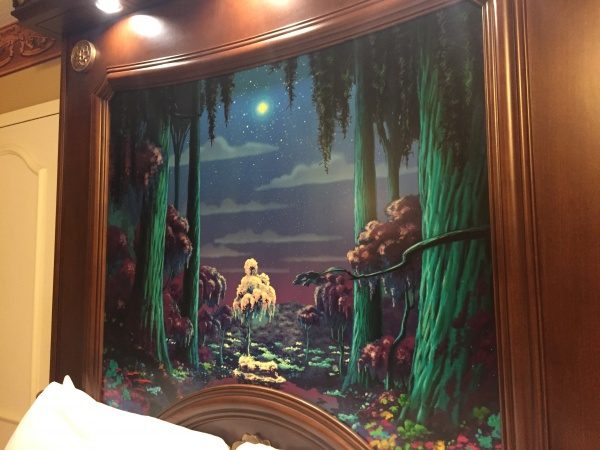 Contact me to plan your magical Disney vacation, and Sleep like Royalty!  https://www.themagicforless.com/about-us/meet-our-agents/laura-augenti/
Click here to learn more about this Resort and all of the Resorts at Walt Disney World https://www.themagicforless.com/disney-vacations/walt-disney-world/resorts/
Similar Posts: