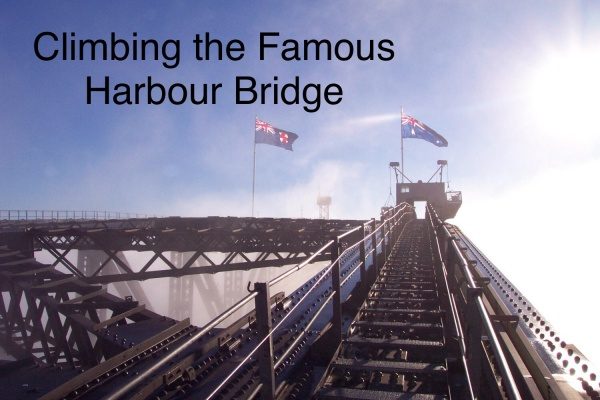 Adventures by Disney are world wide opportunities to visit places in North America as well as places all around the world in a first class family oriented or adult exclusive way. Groups are led by two adventure guides and have access to knowledgeable docents throughout the trip. It truly is an amazing experience and I enjoy hearing about my guests' travel experiences when they get back.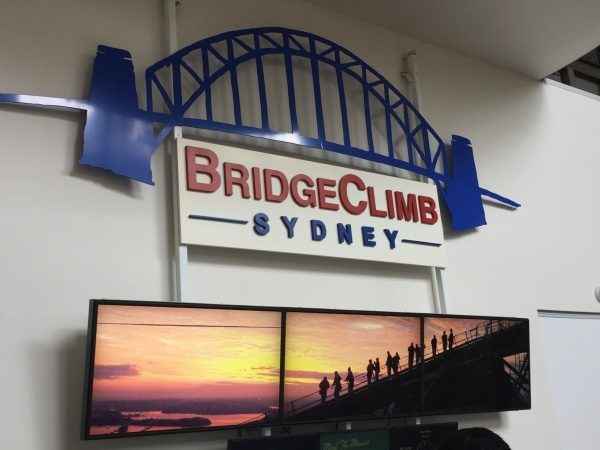 There are opportunities for you to explore on your own. We had an opportunity to use time on a recent vacation to Australia to climb the famous Harbour Bridge which overlooks the Sydney Opera House, an iconic landmark. This is one experience that you can take advantage of on your free time during the Australia Adventures by Disney vacation.
The starting location is just under the bridge and there are several steps to go through before you actually make the climb and there are a few different options for climbs depending on physical limitations and the amount of time you have. We chose one of the standard daytime climbs and chose an early morning time but there were shorter climbs and also twilight and night climbs.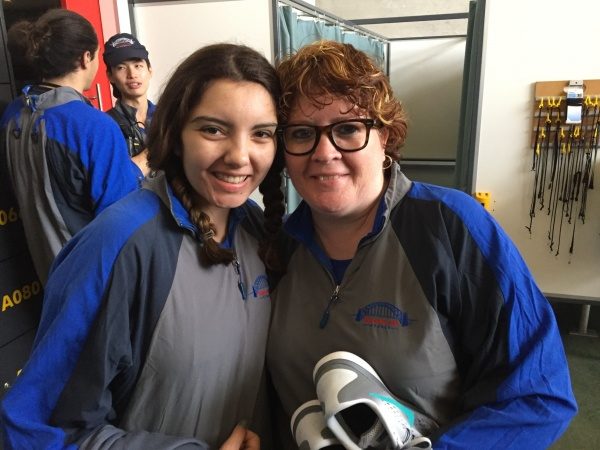 The safety process is really well done and you are provided with all of the gear necessary for the climb including a jumpsuit, safety harness, eye wear, etc. You do need to wear comfortable, closed toe shoes but sneakers (athletic shoes) were sufficient. There is standard paperwork, video and instructor lead information so we felt that there were comprehensive checks to make sure all would go well.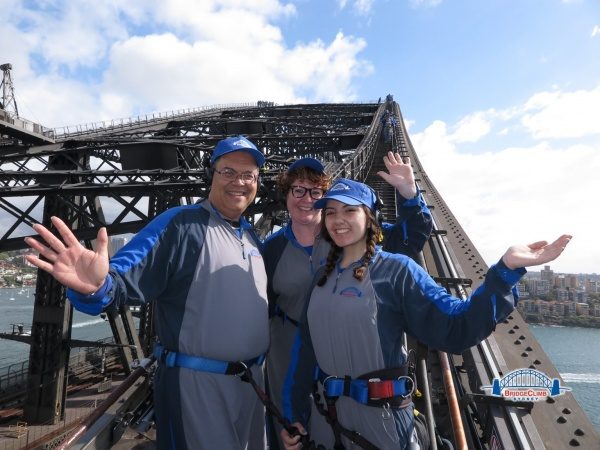 The climb is done is stages so that with a moderate level of fitness, you can complete it fairly easily. It's well worth it because the view is truly impressive. When we reached the summit, we were rewarded with time to check out the view in every direction. Since objects falling from the bridge would be a real safety hazard, we could not bring cameras or phones but there are several stops along the way and our guide took photos which were available for purchase afterward.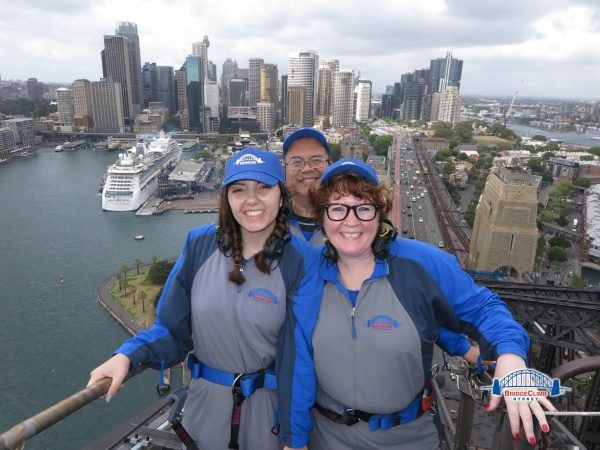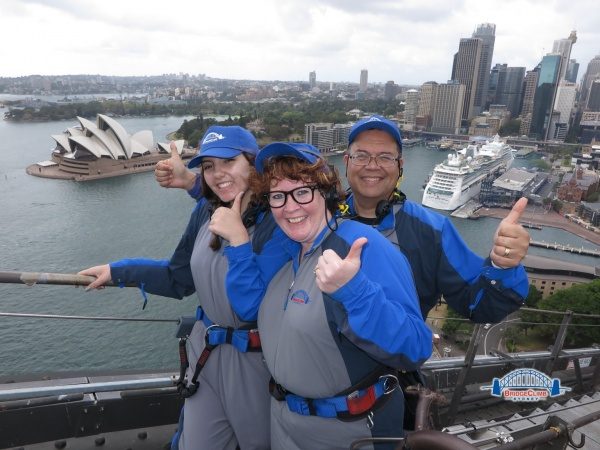 The climb down is easier than the climb up but you still have the great view on the way back down. Back inside, there is time to change back into your street clothes, review your photos and use a restroom before heading back into the city.
The members of my family that made the climb truly enjoyed it and those that weren't inclined to make the trip up were able to walk through the Old Town section of Sydney and there are plenty of coffee shops and places for a bite to eat while they wait. The entire excursion for the climb we chose was about three hours.
Even if you don't take this opportunity as part of an Adventures by Disney vacation, it's an amazing experience if you are going to be in Sydney.
You can cruise to ports of call in Australia too aboard Royal Carribean ships too.  The one we saw in the Harbour is Radiance of the Seas!  Guests are welcome to ask me all about it! Just contact me through The Magic For Less Travel!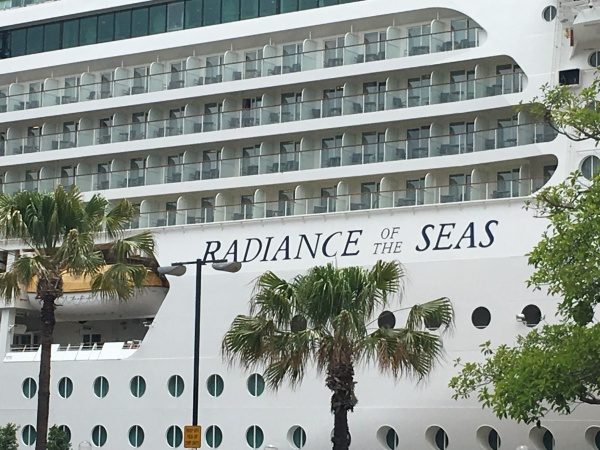 Similar Posts: