It's important to be prepared for a Walt Disney World vacation— especially if you are expecting a baby!
Personally, I've visited Walt Disney World while I was 6 months pregnant a few years ago. I'm currently planning a trip to Walt Disney World and this time I will be 5 months pregnant!
Here are some of my tips for visiting the parks while pregnant!
1.Resort Choice
Walt Disney World has over 20 resort hotels to choose from! Theming, price point and amenities vary from resort to resort. My advice is to choose a Walt Disney World resort wisely.
Do transportation options matter to you? Staying at a Magic Kingdom area resort, such as Disney's Polynesian Resort, is only a Monorail ride away from Magic Kingdom. Disney's Beach Club Resort, near Epcot, is a boat ride or short walk away from Epcot and Disney's Hollywood Studios.
How much time will you be spending at the resort? If you plan on spending a lot of time at your resort, I suggest a resort with a great pool! Disney's Beach Club and Yacht Club have one of the best pools on property: Stormalong Bay. In addition, Disney's Animal Kingdom Lodge has a very relaxing pool area with viewing areas to view the savanna.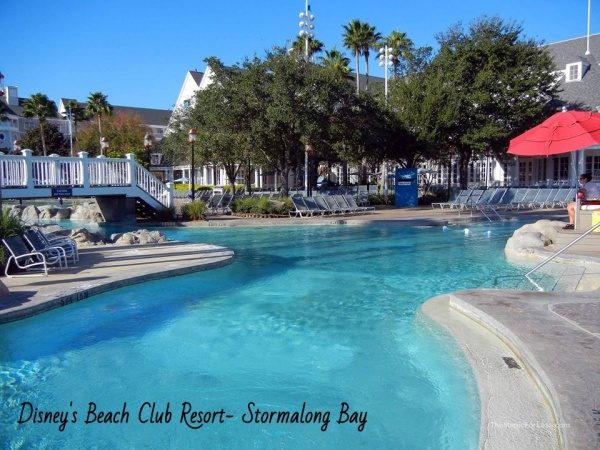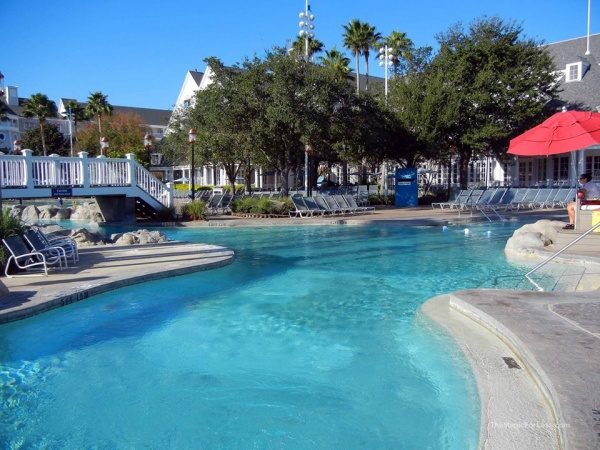 Another great option is moderate resort, Disney's Port Orleans Riverside Resort. At this resort, you can take the boat down the Sassagoula River to Disney Springs for shopping and lots of great dining options!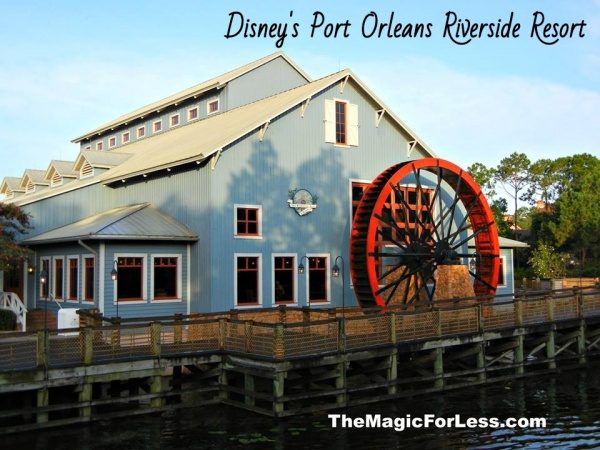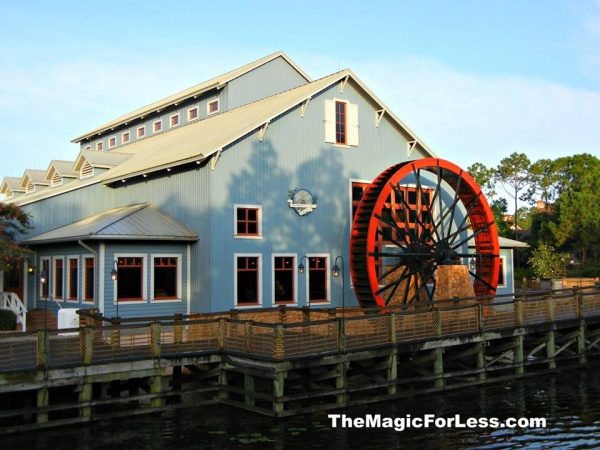 There are many resorts to choose from. Take a look at all of the resorts and choose the one that works best for you!
Visit this link to learn more about Walt Disney World Resort hotels: https://www.themouseforless.com/walt-disney-world/resort-hotels/faq/
2.Dress Appropriately
Sometimes Florida weather can vary, depending on when you go! In the summer months, you can bet on it being very hot and humid. However, in December or January, it can in the 30's or even the 80's!
Pay close attention to the weather reports in the weeks leading up to your vacation. You want to be comfortable while you are in the theme parks. It might be helpful to pack a sweater or sweatshirt in your bag for the early morning, or the evening after the sun goes down.
Make sure you have comfortable shoes as well! The last thing you want to worry about is having sore feet. Personally, I don't travel to Walt Disney World without my Sketcher GO Walk shoes. They are very comfortable to walk around all day in parks. I usually pack at least two pairs of shoes in my suitcase, in case it rains one day and they need to dry out.
3.Know What Attractions/Rides You can Enjoy
Many people are surprised to learn that pregnant women can enjoy many rides and attractions at Walt Disney World! Expectant mothers aren't limited to sitting on a bench all day. There are plenty of things to see and do in each of the four theme parks!
It can be said that pregnant women can ride anything without a height requirement.
See height requirements here: https://disneyworld.disney.go.com/en_GB/faq/parks/height-requirements/
However, if you don't feel comfortable riding something, please use your best judgment. Don't be afraid to consult your doctor before you leave as well. I'm sure you're not the first person to ask about what to avoid at Walt Disney World!
When I was pregnant with my son, Epcot had just introduced the new version of Soarin'. Having been on Soarin' before, I felt comfortable riding it while pregnant. However, use your best discretion and read all of the warnings before riding anything at Walt Disney World.
One of my favorite attractions to ride is Tommorowland Transit Authority in Magic Kingdom. I could ride this many times in a row because it is so relaxing! I definitely recommend utilizing this attraction for expectant mothers who need a break during their park day.
4.Take Lots of Breaks During the Day
This piece of advice kind of goes without saying. No matter how far along in your pregnancy you are, it's important that you take care of yourself. Walking around a theme park all day can be exhausting for the average person, let alone an expectant mother.
Make sure you are drinking lots of water. Have a water bottle in your park bag ready to go. There are water fountains located around the parks to refill your water bottle. Also, quick service locations will provide a water cup. Even if you aren't thirsty, drink up. Hydrating your body will keep you ready to have more fun in the parks!
Don't be afraid to tell your traveling party that you need a break. One of my favorite activities to do at Walt Disney World is to people watch! Sit on a bench while your party enjoys an attraction that you might not be able to go on. Walt Disney World has so many hidden details to look at. Hidden Mickey anyone?
Also, keep in mind that each of the theme parks has a First Aid/Baby Care station. If you are feeling overheated, or need of non-emergent care, these are great resources to utilize. Each location can be found on your park map or in your My Disney Experience app. Here is a link to learn more! https://www.themouseforless.com/walt-disney-world/parks/children-and-childcare-in-the-parks/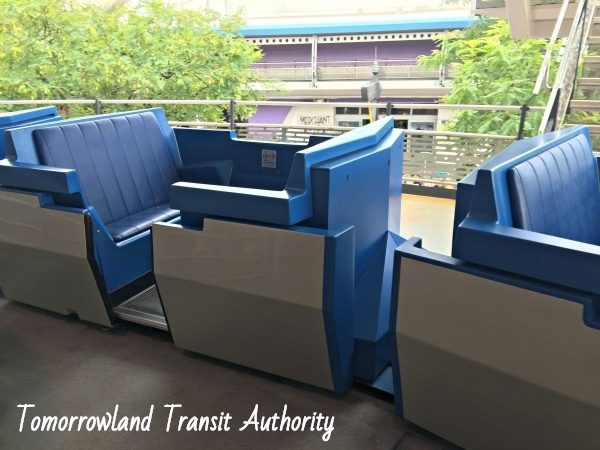 You might find that you want to head back to your resort during the day to take a break. The great thing about staying at a Walt Disney World resort, is that you can utilize their transportation.
5.Be Prepared
My husband calls me an over packer, but you never know when you might need something while in the theme parks! In my park bag, I always pack things I might use during the day. During my pregnancy, I had terrible heartburn. I made sure I packed some extra Tums, just in case I needed them during the day. While I didn't like taking Tylenol, if I had a headache, I packed it just in case I needed some. I made sure I had a water bottle that I could refill as needed. Like I said above, I made sure I had a long-sleeve jacket for the evening because we traveled in December.
Be mindful of the forecast for the day. If you have a poncho, it doesn't hurt to throw it in your bag. Especially in the summer, a storm can come out of nowhere in Florida. Having a poncho or umbrella is extremely helpful!
Depending on how far along you are in your pregnancy, you might want to talk to your doctor about hospital options, just in case something happens. No one wants to think this way when you are on vacation, but it's best to plan for the worst case scenario and hope it never happens. Make sure you have your insurance card and driver's license on you at all times.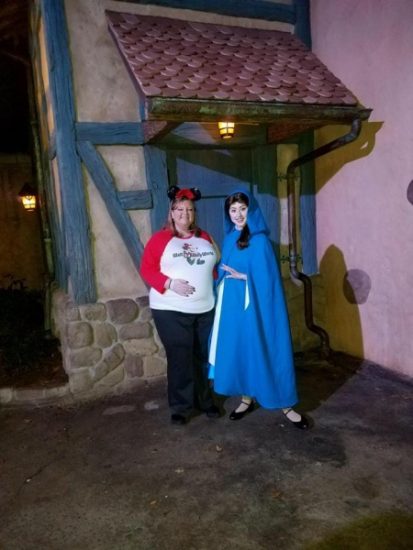 Planning a Walt Disney World vacation can be daunting, but it's worth every second. Experiencing Walt Disney World pregnant is something I am so glad that I did! I have some cute pictures in front of the castle of my baby bump that I put in my son's baby book. I really enjoyed taking it easy, and "riding lots of benches." There are so many details in the four theme parks that many people bypass on their way to their favorite attraction.
I would be happy to help you plan your next Walt Disney World vacation! Please fill out the quote form: https://www.themagicforless.com/request-free-no-obligation-quote/?ldsrc_0=TMFL-TMFLLauraT&ldsrc_n=TMFL-TMFLLauraT
Or, you can send me an email: laurafitz@themagicforless.com
Similar Posts: