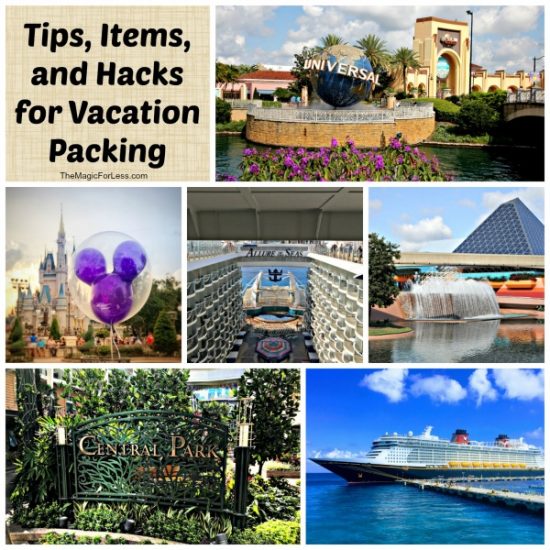 You've finally decided! You're going on a great family vacation! There may still be planning to do but one of the most important parts of getting ready for vacation is the packing. What things are essential to making your vacation as great as possible? Here's my top fifteen list of must-have items for every vacation.
Packing cubes help you save space and can help you plan each day. You can make a packing cube for each type of clothing like pants, shirts, or a pack for any nicer clothes. You can also put a few entire outfits in each pack, this especially helpful when you are traveling with children! You can even buy different colors for each member of the family to make unpacking a breeze.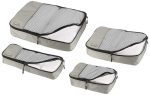 For those who like a cold room to go to sleep, a travel fan is essential! This fan is easy to pack in a carry on and sits nicely on any night stand. With three settings it allows anyone to sleep as cool as they want to be.
Going on vacation usually means going on a plane or a long car drive. It really makes travel easier when you have a nice neck pillow to relax. It's also great when you have a whole blanket to feel comfortable under.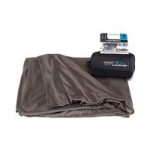 When you're walking around all day you get thirsty! To help avoid getting dehydrated I always carry a water bottle with me. It can really help to have cold water the whole day. A great trick if you're at any Disney park is that you can go up to any quick service counter to get a cup of water or ice to put in your water bottle!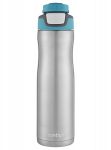 If you're like me you are constantly taking pictures when on vacation. That can drain your phone battery in just a few hours so it's super important to have a phone charger! This one is lightweight and can charge an iPhone three times when fully charged. Easy to fit in a pocket or purse this is my go-to charger.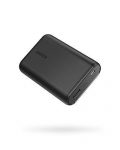 Hand sanitizer is a must when traveling. No one likes to think about it but almost every park of any vacation destination has been touched by a lot of other people. I love to get a fresh bottle of hand sanitizer as well as a bottle of liquid hand soap (super helpful with little kids). It helps you stay as healthy as you can during vacation, no one wants to be sick on vacation!
One of the best things about a Disney vacation is getting excited early! Whether you want t-shirts, ears, or a Disney toy you can get it delivered to your house beforehand for a little pre-Disney Magic!
No matter where you are traveling to, refillable toiletry bottles are a must. It is so much easier to have your own portable bottles of sunscreen, shampoo, conditioner, and lotion. These are all TSA approved as well so you don't have to worry about having too much liquid!
When you travel you suddenly have so many important documents that you need to keep track of. Having them all in one place can help you feel like you have everything in order. From passports, gift card, luggage tags, and everything else in between, this wallet can store is all!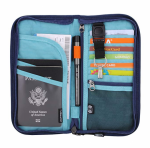 This is really helpful when you travel by plane because so many airlines require your checked bags to be under a certain weight! This luggage scale makes sure you're getting the most out of any bag you check, and gives you the peace of mind that you're not over the weight.
Your clothes can get pretty gross during a vacation. Spills, rain, and all other things can make you need a wash! When you need to do laundry on vacation you want one thing that does it all, that's why these three in one laundry sheets are so helpful. Just put one in for detergent and then use it as a dryer sheet!
Clorox wipes for tables or counter tops, baby wipes to clean up the kiddos, and face wipes to remove make up. There's also stain wipes for accidental spills, even dude wipes for, you know, dude stuff! No matter what, wipes are an essential part of any vacation.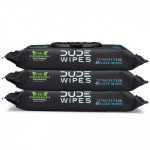 Foldable storage cubes are great for those little things that need to find a home when you get to the hotel room. Stacking shoes in the closet are so easy with this. When traveling with kiddos each of them can have their own bin for little games and toys that they want to keep out.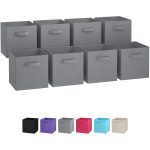 sometimes vacations can be hard on your clothes. They can get wrinkled or pick up some weird smells, this is especially bad if you have a nice dinner to go to. That's why this spray is so great! Just spray it on your clothes and smooth them out to have them looking good as new!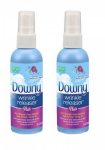 Most vacation destinations include some fun in the sun. When you're trying to save your skin from too much sun, this foldable hat comes in handy! This hat is flexible and able to be stored in any bag while also being comfortable and able to provide great sun protection.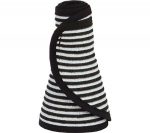 Looking for a great rate for your Disney, Universal, or Cruise Vacation?
Let The Magic for Less Travel, an Authorized Disney Vacation Planner, work for you. Their concierge services are always provided free of charge. The Magic for Less Travel will help you find the best published or unpublished discount for your vacation. Already have a vacation booked directly with Disney? Contact The Magic for Less Travel to see if they can help you find a lower rate.


Similar Posts: