Here's my take on the top 5 things for adults to do on the Disney Wish!  Disney Cruises are not just for kids, there is plenty to do for adults!
#1: Senses Spa
Senses Spa on the Wish is exceptional! Disney Cruise Line really went all out with this space.  It is an incredible, beautiful sanctuary for adults.   Indulge in the ever popular Rainforest room, get a facial, relax in the tranquil outdoor space, or get a couples massage!  The couples massage rooms even have a private hot tub! There are many treatments and experiences to choose from; I'm just highlighting a few.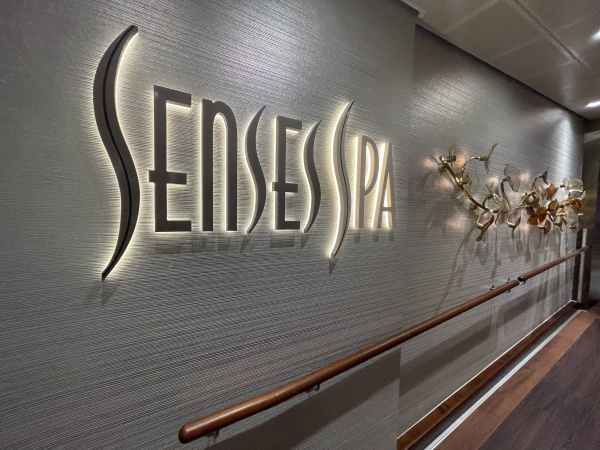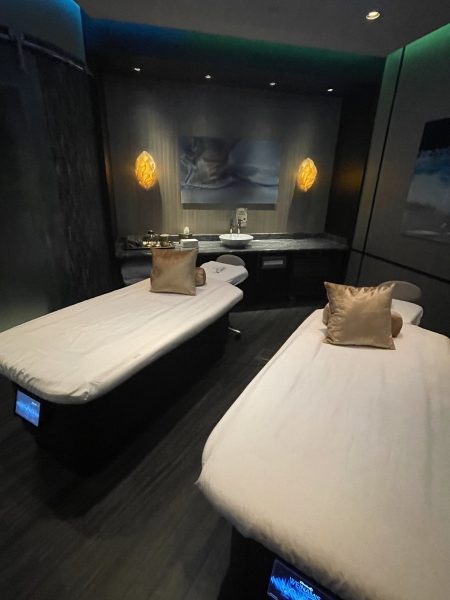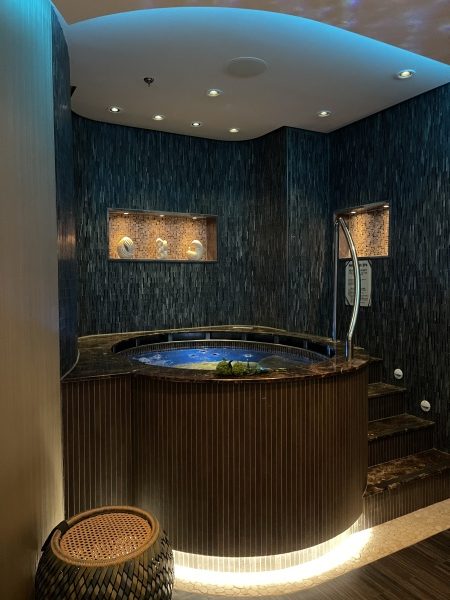 #2: Quiet Cove
Disney Cruise line changed up Quiet Cove on the Wish.  Quiet Cove is the adults only pool area.  They transformed this space to an oasis filled with plush comfortable seating, and an incredible aft facing infinity pool.  It truly is a vision of beauty!   Cove Cafe is also here, a favorite spot for specialty coffees, baked goods, and cocktails.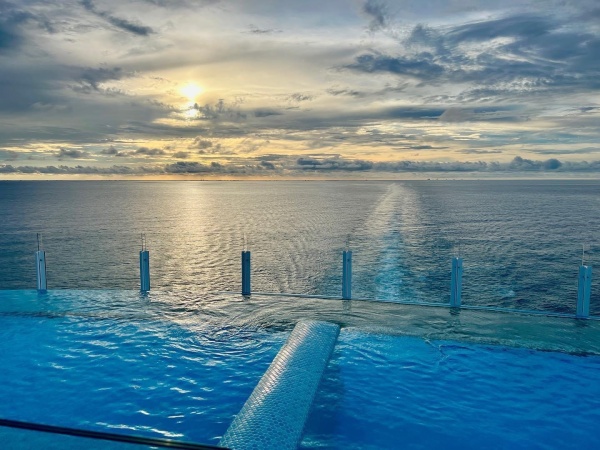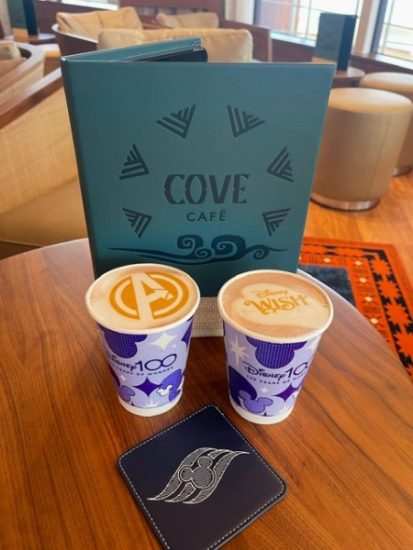 #3: Adult focused activities 
Let me pause to say this list is in no particular order!  The top 5 things for adults to do on the Disney Wish is indeed limiting the list, as I could probably make this list 10 or even more!   The Disney Wish offers adult trivia, 'Krazy Karaoke', Club Luna for dancing into the late night. As well as a plethora of bars and lounges that are adult only after a certain time in the evenings, and a wide array of adult beverage tasting!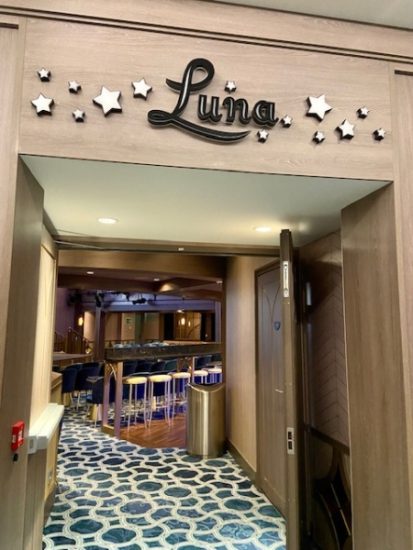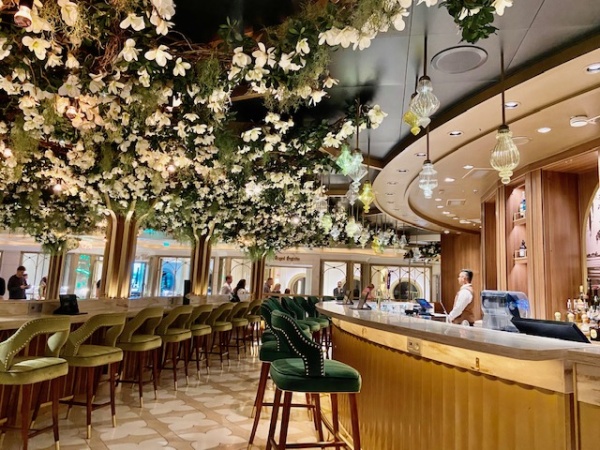 #4:   Palo and Enchante'
Disney Cruise Line does an amazing job with their adult only dining venues.  Palo Steakhouse, which is on all 5 of the Disney Ships (as 'Palo') has been redesigned on the Wish, and does not disappoint.   Adults (age 18+) can enjoy dinner here, and brunch on Sea days; make sure to bring your appetite!   Enchanté is an adult-exclusive restaurant onboard the Disney Wish that is themed after Beauty and the Beast.   Whether you are celebrating a special occasion, or just want to enjoy a peaceful, top notch dining experience, both Palo Steakhouse and Enchante' are a fabulous choice.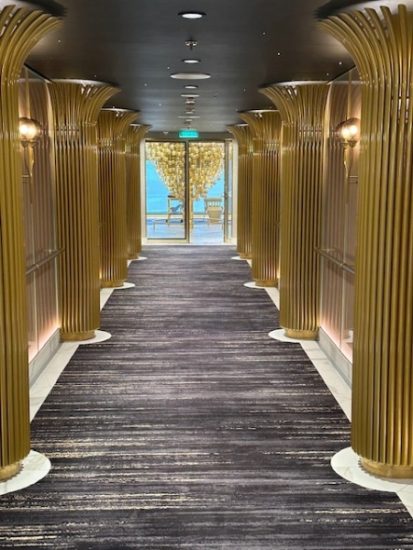 #5:  Take in a Broadway Style Show
Disney Seas the Adventure is a brand-new show starring Captain Minnie and Goofy, along with some of your favorite Disney characters.  Currently, the Wish also features The Little Mermaid, and Aladdin!   These awe-inspiring shows are not to be missed.  Disney knows how to do Broadway!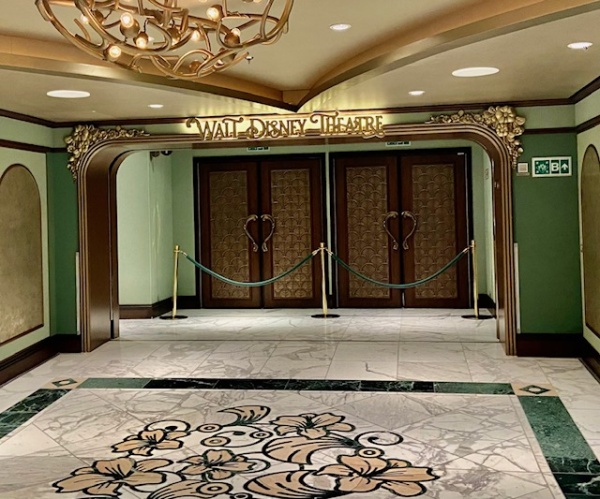 Honorable Mentions
Okay, I tried to give you the top 5 things for adults to do on the Disney Wish.   As I imagined when I started writing, I can't stop there!
I have to mention the Movie theaters.  The Disney Wish offers 2 boutique style cinemas; Wonderland Cinema and Never Land Cinema.  These cinemas are the first in the cruise industry to offer Dolby Atmos 3D audio, providing the most immersive movie-going experience on the high seas.
I have to also mention Fireworks at Sea!  On each voyage, there will be Fireworks at Sea on one night.  Grab a glass of champagne and sit back on deck for  a 'wow' experience!
Currently every voyage on the Disney Wish stops at Castaway Cay, Disney Cruise Line's private island.  Serenity Bay is the adult only (18+) beach and is truly an Oasis of relaxation!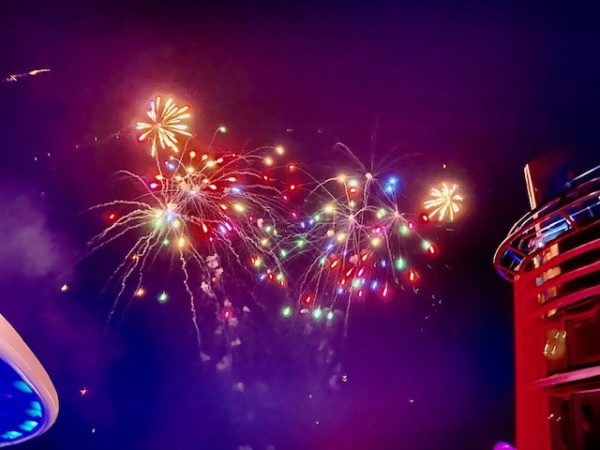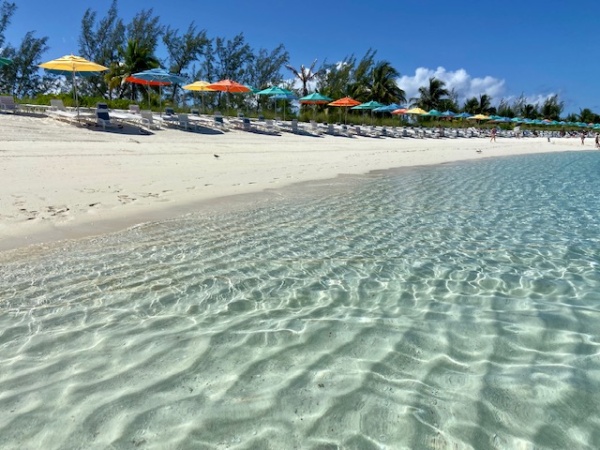 So there you have it, the top 5 things for adults to do on the Disney Wish.  Okay, maybe 8, but you get the gist now!  The Disney Wish is certainly not just for kids!
Check out the dates and itineraries of the Disney Wish Disney Wish Cruise Dates.  Learn more about the Disney Wish, and the rest of the Disney Cruise Line Fleet the Disney Magic, Wonder, Dream, Fantasy, and Wish.
Contact me to plan your magical Disney Cruise and experience the top 5 things for adults to do on the Disney Wish!  Laura Augenti
Similar Posts: