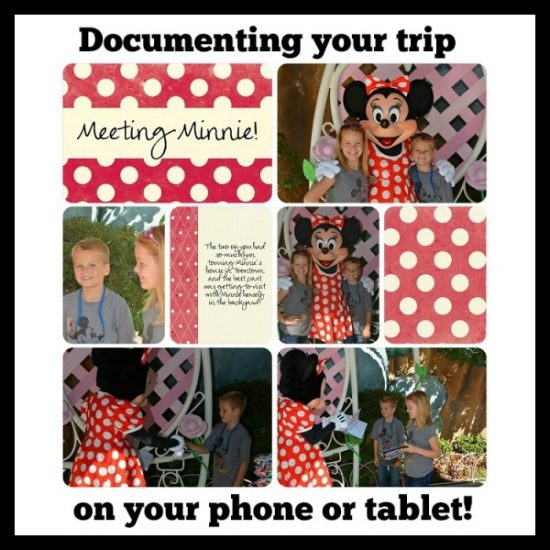 If you are anything like me one of the staples you always travel with is your camera. Once upon a time the only way we could preserve our vacation memories was a separate bulky camera (and let's not even talk about traveling before digital photography!) but now we have options for capturing all of those magical moments. While I still travel with my DSLR and use it quite a bit I also love that technology has advanced so much that I have the option of taking good quality pictures with my phone as well. As the saying goes, the best camera is the one you have with you and let's face it most of us ALWAYS have our phone readily available. I personally find myself using my phone more and more which has forced me to find a good system for making sure those pictures make it off my SIM card and into a format where we can all enjoy them. Enter the Project Life app. This app makes it possible to create beautiful scrapbook or photo book pages right on your phone or tablet with just a few taps of your finger!
The Project Life app is available for purchase through the App Store and Google Play for just a couple of dollars and in my opinion it is money well spent. You can literally put together pages anytime, anywhere which means I can get a jump start on preserving my vacation memories before the vacation is even over! At night when we are all unwinding at the hotel I can put together pages from the day's activities or on the car or plane ride home I can take my pictures from individual moments in a camera roll to a cohesive photo journal of our travels. For me this app truly is a game changer!
The app comes with four card "kits" as part of the initial purchase and there are many others with a variety of colors and themes available as in app purchases. The cards can be used to document the details of your pictures or just to jazz up your page with fun designs. And the best part of the journaling cards is that you can either type your information or use voice to text! There are also many different design templates included so you have choices of how many pictures and/or cards to use on each page.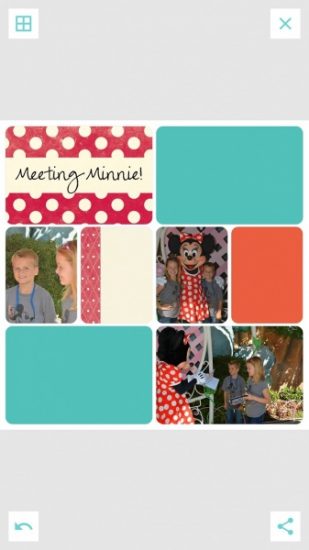 I already mentioned that the app offers lots of options in terms of putting your photo pages together and the same goes for your completed pages. Completed pages can be shared directly to social media or saved to your camera roll/gallery or both! Once you have your trip fully documented you can either print your pages individually and slip them into page protectors in an album or have them printed as hardback bound photo book. Either way you are getting your pictures off your phone and into a format that can be shared and enjoyed.
I find the app to be very user friendly and intuitive but you can find some great instructional videos broken down by the various functions of the app on You Tube by simply searching Becky Higgins Project Life app. As I said, this app has made such a huge difference in how quickly I can get our trips documented and I hope other travel lovers will find it just as useful (and fun!)
Similar Posts: