We recently had the opportunity to take part in some amazing training with Disney and wanted to share some of what we experienced with you.  The highlight of the training for us was the chance to participate in one of Disney's VIP tours where a small group of guests get the ultimate adventure of being whisked backstage and onto the most popular thrill rides in 3 theme parks in a matter of hours!
Our tour was a variation of the Ultimate Thrill VIP Tour and included a slightly different itinerary but the basic elements are the same.  We were loaded into vans at the Contemporary Resort and driven backstage to Magic Kingdom to begin our epic guided tour.  Each tour has a Disney guide or guides to provide detailed history and interesting facts for the areas you are visiting as well as Fast Pass access at each attraction.  The first attraction we visited was Space Mountain followed by the Seven Dwarves Mine Train, the Haunted Mansion, Big Thunder Mountain Railroad, Splash Mountain and finishing with Buzz Lightyear Space Ranger Spin just for the fun of it.
After exiting the park behind Main Street, we loaded back up in the vans with cold bottled water and frozen towels (unbelievably awesome) for the trip to Hollywood Studios.  We were again driven backstage and entered the rear of the Tower of Terror to "drop" in on this attraction.  From there, it was time to get our ride on with Aerosmith at the Rock-N-Roller Coaster.  We finished up with Toy Story Midway Mania and then headed back to the vans for our final stop.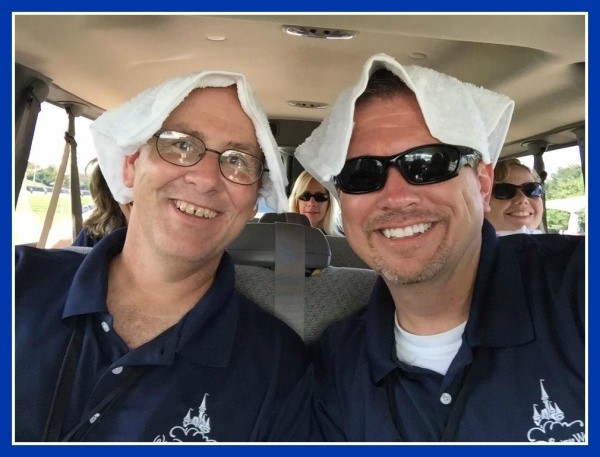 The normal Ultimate Thrill Tour includes lunch at Hollywood Studios and finishes at Animal Kingdom with Expedition Everest and Dinosaur but our tour began after lunch and we went backstage to Epcot to finish the day with Test Track.  It was an amazing amount of thrill rides in a little over 5 hours and the normal tour runs about 7 hours.  This is a great way to experience the most popular thrill rides in 3 of the 4 theme parks in a single day plus the chance to see areas normally off limits to Disney guests.  Please note, there are no photographs allowed in any of the backstage areas.
In addition to the Ultimate Thrill VIP Tour, Disney offers a Ultimate VIP Family Tour of the classic attractions as well as private tours for individual families or smaller groups.  The Private VIP tour has a minimum length of 6 hours and the price varies by season.  The tour can be customized for each family and will include FastPass access to all ride, reserved viewing for the parades and shows, all while learning about the history and story lines of the Walt Disney parks.
This fall an Ultimate Day at EPCOT's Food & Wine Festival was an added option and other special VIP tours are being developed!  We enjoyed our day with our knowledgeable and fun VIP Tour Guides, seeking thrills and touring the Classic Disney attractions. For additional details and information, just ask your travel agent!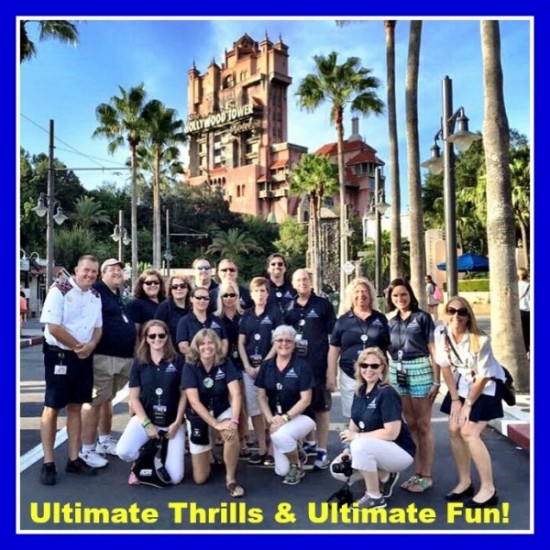 Similar Posts: