Universal Studios is known best for big thrills and some of their mottos imply that like "Vacation Like You Mean It" and "Let Yourself Woah!"  But are you a non-thrill seeker?  Is there something for those who are a bit less adventurous?  I am the kind of person who gets motion sick riding a carousel, so trust me when I say that there is indeed plenty to do for us who are risk-adverse and non-thrill seekers.  Let me share a few reasons why I believe Universal has plenty to offer your entire family, both the thrillers and the chillers!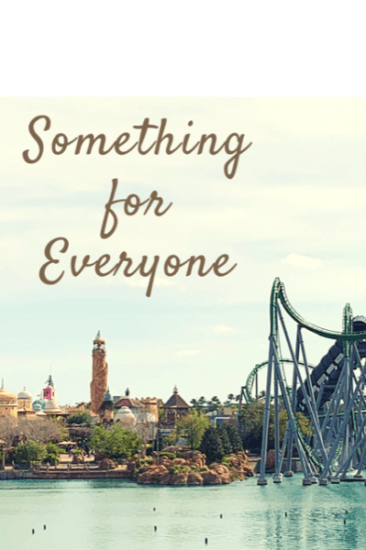 Family Rooms
Universal Studios and Islands of Adventure have "family rooms" at most larger attractions.  These are  air conditioned spaces where those not wanting to ride can wait while other party members experience attractions.  These spaces are most often used for those wanting to take advantage of "child-swap", but they are also available for anyone who wants to sit out. The best part is you can experience one of the amazing queues with your party and then at the very last minute go to the family room, so you are only separated for a few minutes.  I love this feature so I don't miss out on really great themed queues and time with my family, but do skip feeling nauseous!
The Wizarding World of Harry Potter
Walking into Diagon Alley and Hogsmeade at parks is perhaps one of the most immersive theme park experiences.  While there are amazing and thrilling rides, there are also many attractions that are not even rides.  Ollivanders Wand Shop, Weasleys' Wizard Wheezes, Knockturn Alley, and Gringotts Money Exchange are just a few of the places you can spend time exploring.  It is more fun to enjoy Butterbeer or ice cream from Florean Fortescue's when your head is not spinning!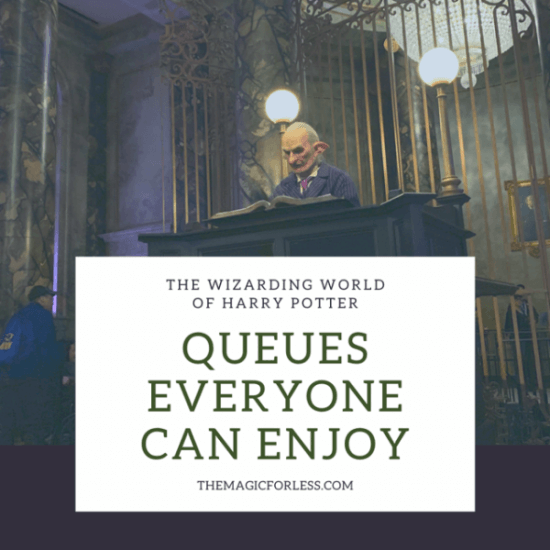 Outside the Parks
The resorts at Universal Orlando are managed by Loews Hotels.  These properties are highly themed and comfortable, regardless of category.  There is so much to do that we often take a day of vacation and just enjoy the Universal Resorts.  From dining, expansive pools, and activities, there is something for everyone.  Check out more on resorts here .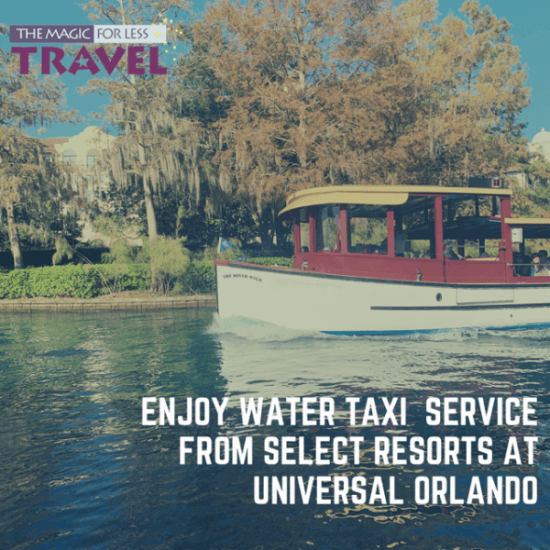 City Walk offers amazing dining, shopping, and entertainment for everyone in the party as well.  There is even super fun mini-golf for some friendly competition. City Walk is very close to Universal's parks and resorts, so getting there is a breeze. Walking paths from most resorts are full of lush vegetation and you can even take a pedicab if you want.  Water taxis are also a fun and relaxing way to get from resorts to City Walk.
Get all the news, tips, & tricks for your next Walt Disney World vacation!
Volcano Bay
Another opportunity for relaxation and thrills ranging in mild to epic is at Universal's water theme park Volcano Bay.  Rent a cabana and chill out in the lazy river or enjoy the wave pool while others in the group head to the larger slides.  Click here to see more on Volcano Bay.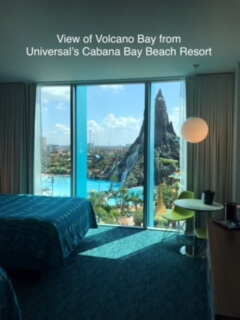 These are just a few of the options that are available for those of us who may prefer to skip the rip-roaring, adrenaline pumping rides, but sill want to have a good time!  Ask your travel agent for some more ideas on ways you can fully enjoy a Universal vacation no matter what your thrill seeking level, after all, FUN is UNIVERSAL!
Similar Posts: