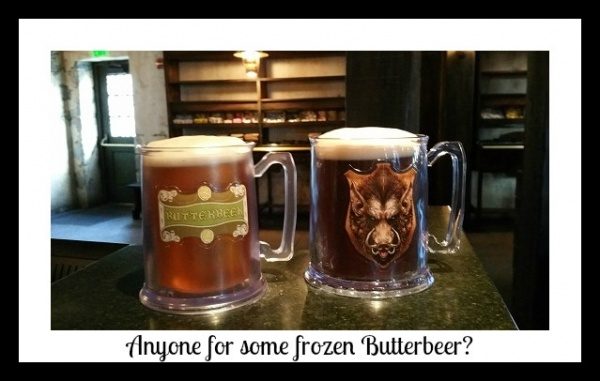 Planning your Universal vacation?  Don't forget to add on one of the dining plans!  Universal has a couple of great dining plans to add to your vacation package to make your trip just that much easier, and who doesn't like to save a little money?
Universal offers 2 dining plans—one for quick service meals only and one that includes table service and quick service.  If you're going to eat a table service meal during your day, that's a great way to go, but if not, the quick service plan will serve just fine.
The quick service meal includes one quick service meal (entrée plus non-alcohol beverage, another beverage and a snack).  With this plan the credits don't expire, so you can use one now and maybe the others on another day, or even another trip.  Just don't lose the voucher as it can't be replaced!  Along with this dining plan you can also get a refillable mug good for that day for less than $7.  This can be used at the Freestyle machines scattered around both parks.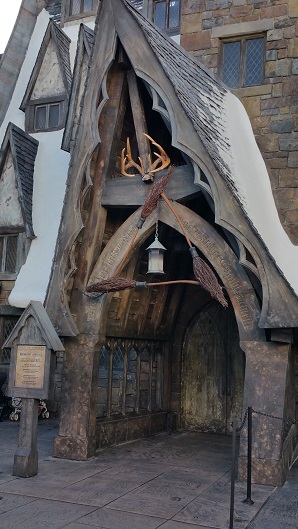 A good option with the quick service plan for an entrée would be the Fisherman's Pie, Shepherd's Pie or Fish & Chips at Three Broomsticks or Leaky Cauldron, ribs and/or chicken at Thunder Falls Terrace or chicken at Cletus' Chicken Shack.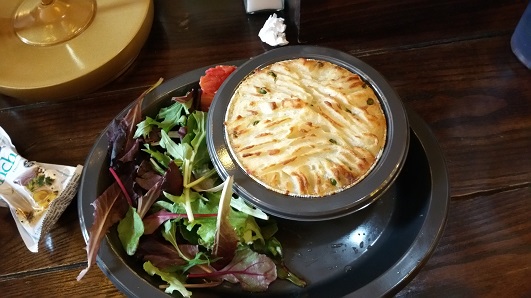 The dining plan includes all of the items in the quick service plan plus a table service meal, which includes an entrée, dining plan dessert (these are pre-determined and you can't choose) and a non-alcoholic beverage.  Unlike the quick service dining plan this one does expire at the end of your stay or within 14 days.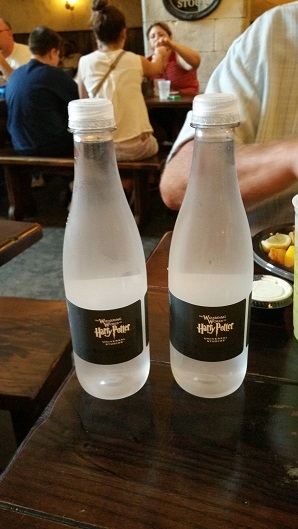 Some great options for your entrée would be the Rib-eye steak or fish tacos at NBC Sports Grill & Brew.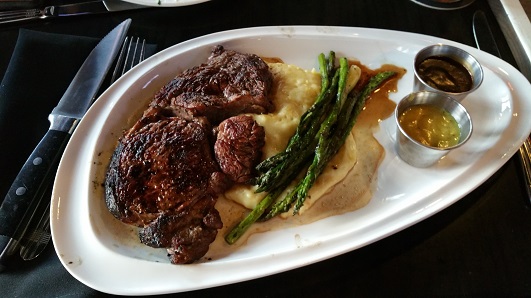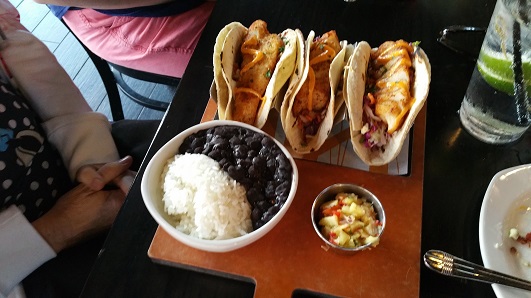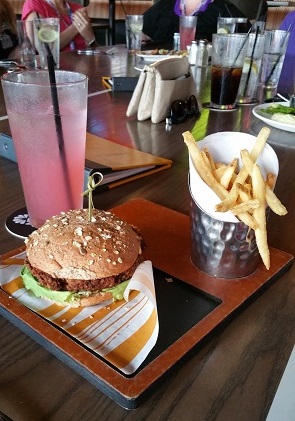 For both plans just check the menu boards for the dining symbol that indicates what are available for the dining plan.  You'll find most items are included.

One of my favorite snack items is the frozen Butterbeer, but you can also get a hot dog or ice cream.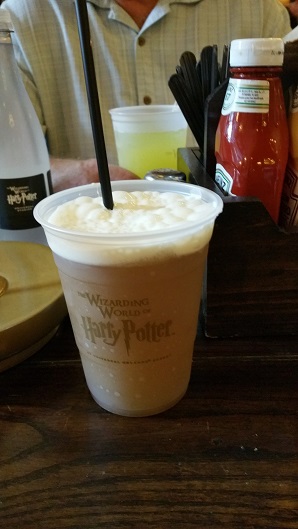 The dining plans are a great way to pay for the food portion of your trip ahead of time so you don't have those bills later.  You can buy these plans for the number of days you want, and mix and match them, so there's something for everyone!  Just ask your travel counselor to add a dining plan to your Universal vacation!
Similar Posts: