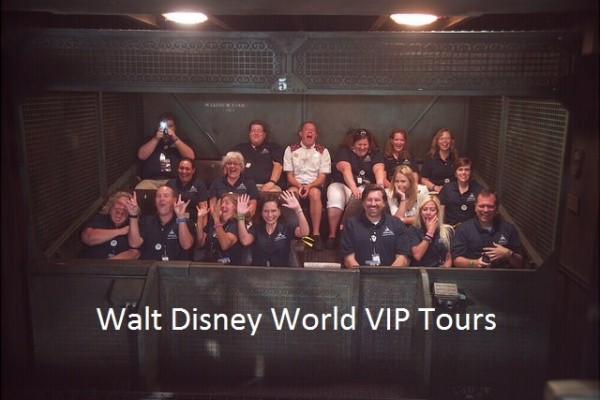 Are you looking for something different to do on your next trip to Walt Disney World or perhaps something to celebrate a special occasion?
Our group recently had the opportunity to experience a private VIP tour at Walt Disney World.  This is much different than the regular tours that they offer, like the Keys to the Kingdom and the Magic Behind the Steam Trains tours.  This is a tour that is completely customized to what your group wants.  They last a minimum of 7 hours and can be extended for additional hours if desired. Prices for a Private Premium Tour range from $400 to $600 per hour, depending on time of year, with a minimum of 7 hours.  They can accommodate a maximum of 10 guests per tour guide.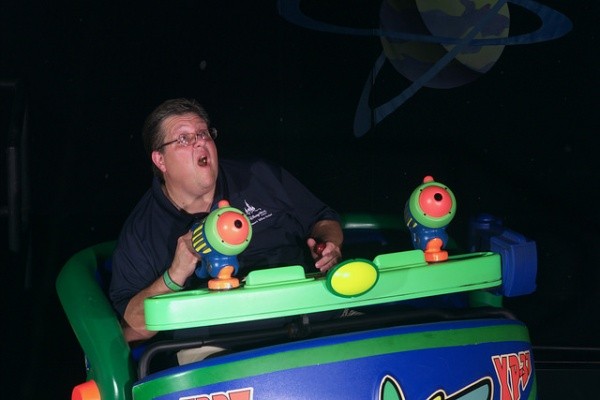 You will be provided with private door-to-door transportation to and from any central Florida resort.  You can experience as many rides, attractions, shows or parades as you want with direct Fast Pass access (no wait other than what a normal fast pass holder experiences).  Your guide will whisk you away to special locations that provide easy access to the theme parks. Each person in the group must have a valid theme park pass and everyone (even those under 3) count toward the maximum group size of 10.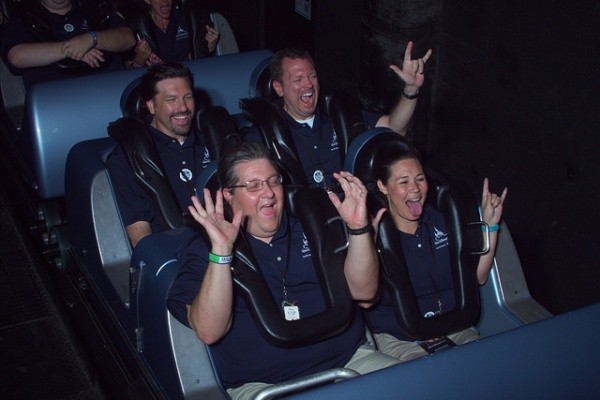 Our tour included thrill rides in 3 of the parks.  We started in the Magic Kingdom and rode Space Mountain, Splash Mountain, Buzz Lightyear, Big Thunder Mountain and the Haunted Mansion. After that we proceeded to Hollywood Studios where we rode Tower of Terror, Rock n Roller Coaster and Toy Story Midway Mania, our last park was Epcot where we rode Test Track.
Besides the private tours, they also offer a few select tours that can be booked individually. They currently offer The Ultimate Day at Epcot International Food and Wine Festival at a cost of $399, The Ultimate Day for Young Families VIP Tour ($299)   and the Ultimate Day of Thrills Tour ($299).  These tours do include meals and alo last approximately 7 hours.
For more information, you can visit their website at http://www.disneysviptours.com/ or contact your travel agent 
Similar Posts: