The Garden View Tea Room (Lounge) is an oasis located at the back of the main lobby of Disney's Grand Floridian Resort & Spa. This is an ideal way to get out of the hot Florida sun, while enjoying a delectable array of finger sandwiches, pastries, and tea!
The lounge may very well be the smallest of Disney's restaurants, but the large picture windows overlooking the Grand Floridian walkway and pools give it an airy and spacious feel. The menu offers twenty types of tea, including Twinings signature black teas, flavored black teas, oolong teas, green and white teas, and herbal infusions.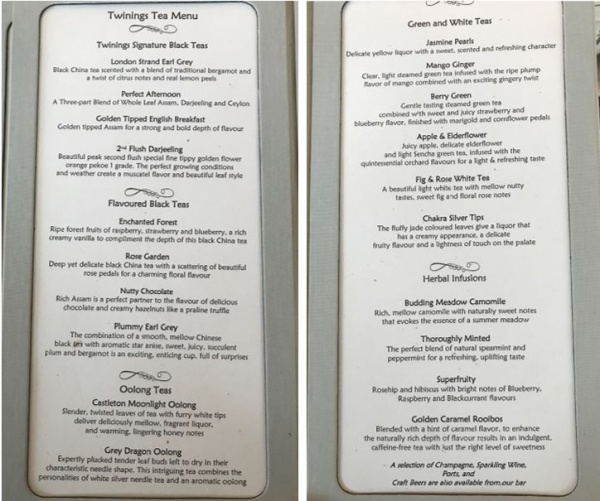 The Traditional Tea Experience includes your choice of tea, a medley of five finger sandwiches, traditional scone with accompaniments, plus a choice of dessert. Guests may choose from three packages—the Bedfordshire Tea (traditional tea experience), the Cheshire Tea (traditional tea experience plus a selection of fruits and chesses), and the Berkshire Tea (traditional tea experience plus caviar, sturgeon, and champagne). Although this is considered an "afternoon tea", the menu offerings are very filling and could easily pass for a hearty lunch!  Children ages 3-9 may order Mrs. Potts Tea —this includes assorted tea sandwiches, a jam tart, pastries, and a choice of special "dark tea" (chocolate milk) or any of the other teas.  Prices start at $35 per guest.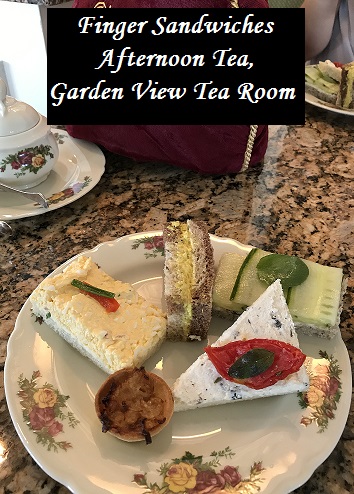 The Garden View Tea Room is open from 2pm – 5pm daily. During the morning hours, the lounge hosts the "Perfectly Princess Tea Party." This is a storytelling event hosted by Princess Aurora (Sleeping Beauty) and "Miss Rose Petal."  This experience is geared towards guests ages 3-9, but adults and siblings may also accompany the princesses/princes at an extra cost. In addition to tea, tea sandwiches, and princess cake, each princess partygoer receives an array of gifts, including a doll, tiara & jewelry, certificate, scrapbook set, and bag. Princes (boys) receive a sword & shield, plush teddy bear, and certificate. Prices start at $333.64 for each partygoer ages 3-9, plus one adult.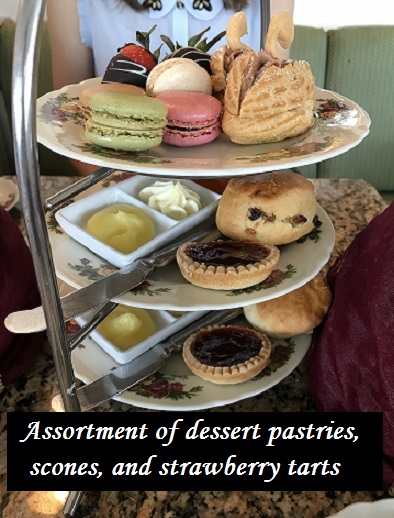 Whether you prefer the traditional afternoon tea experience, or would like to join the Perfectly Princess Tea Party, reservations are highly recommended. If you've never experienced this gem, be sure to put The Garden View Tea Room on your list of "must-do's" for your next visit to Walt Disney World!

My love for travel started when I was just a child, and has grown exponentially ever since! I've been traveling since I was a toddler, visiting family in Europe and South America (Brazil). Since then, I've visited many countries, taken dozens of cruises, and visited all the major Disney Destinations. I'm a Disney Cruise Line Platinum Castaway Club member, have visited Disneyland and Disneyland Paris, and have experienced the magic of Adventures by Disney. Growing up in New York, I didn't have much of a chance to visit Walt Disney World, but once I made my first trip, I knew I'd eventually move down to Orlando to be closer to the magic. I'm happy to say I now live just a short ride from the "World," and have lost count of my visits!When looking for a travel consultant, experience is very important. I've been in the travel business for over 10 years, am a graduate of the College of Disney Knowledge, and have attended seven EarMarked Conferences (designed for the very best Authorized Disney Vacation Planners). My passion is helping my clients plan their vacations to all parts of the world. Each and every client receives my excellent service and attention to detail, and no request is too small or extravagant. I've helped clients with everything from short cruises to a stay in a 500-year-old European castle, and everything in between! So, if you have a travel goal, I'll find a way for you to get there!