I'm excited to say that I was finally able to stay at Disney's Beach Club Resort. It's been on my bucket list for quite awhile! I discovered some amazing activities while staying there. Some I knew about and some were pleasant surprises. Take at look at 5 amazing activities at Disney's Beach Club Resort below.
Stormalong Bay
This amazing pool area is probably the best pool at any of the Disney hotels. You can't beat the combination of a pirate ship slide, multiple pool areas and even some sandy beach if you feel like building a sandcastle!  Of course, if you want to relax and just get some sun, plenty of places to do that as well. Oh and you can also check out some cooling drinks as well.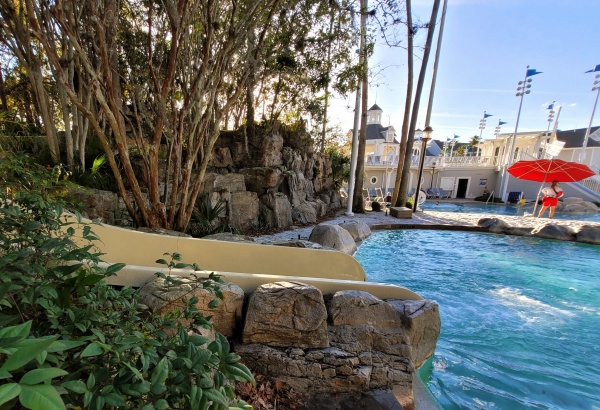 Sand Volleyball
In case you actually have some energy during your down time from the parks, you can play a nice game of sand volleyball.  Be sure to check out any equipment you need (unless you travel with a volleyball) at the Ship Shape Fitness Center. The sand is very thick and can be a great cushion when you are trying to dig out that serve!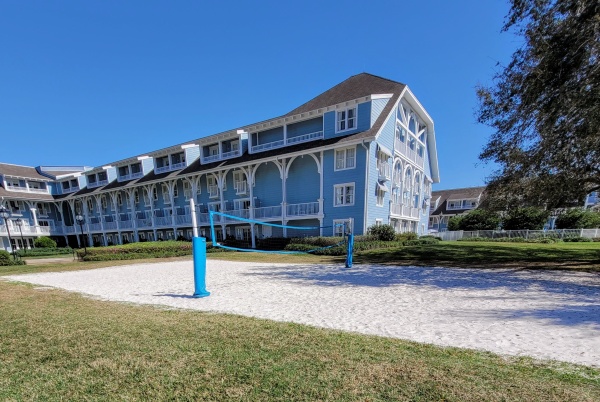 Outdoor Movie or Campfire
Take advantage of these evening activities with Movies under the Stars and campfire time complete with smores (available for purchase). Check out your resort activities list for days and times for both.  They each take place on the sand right across from your resort with views of the lake. Just try not to get distracted watching boats sail by on the lake!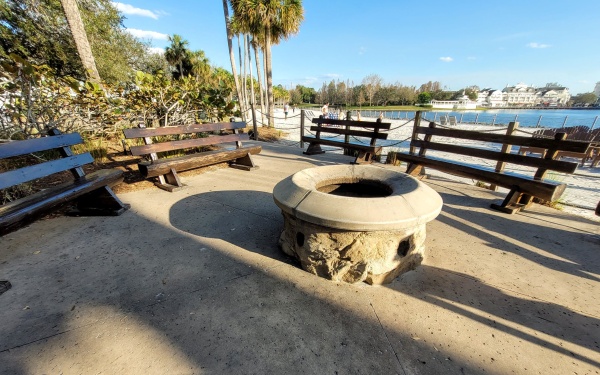 Arcade Games
Whether you are looking for the latest game or want to try some classic games, you can find both in this arcade. You also have plenty of options for making high score or just earning  prizes. Personally I go for the skeet ball, but to each their own!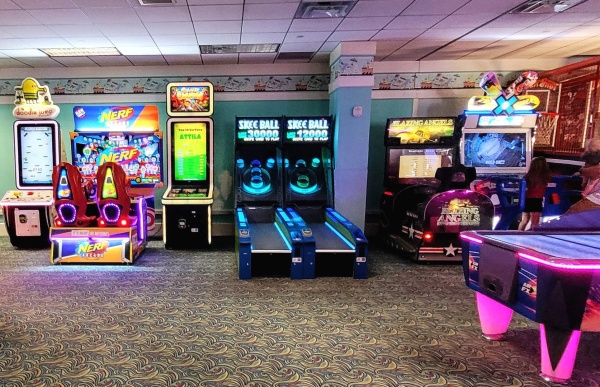 Fitness Club
If you are looking for a way to keep your fitness routine while on vacation, this is a great spot. You can get your stretching/ballet moves in or get in even more steps with treadmills readily available. If you are looking to work out those muscles, you have everything from traditional weights to weight machines to help you.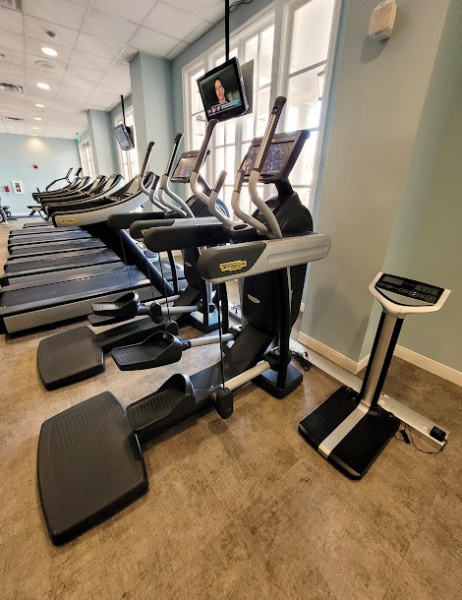 I hope after reading about all these great activities, you will check out these 5 amazing activities at Disney's Beach Club Resort for yourself. Oh and save me a s'more too!
If you would like some help booking your trip, click here.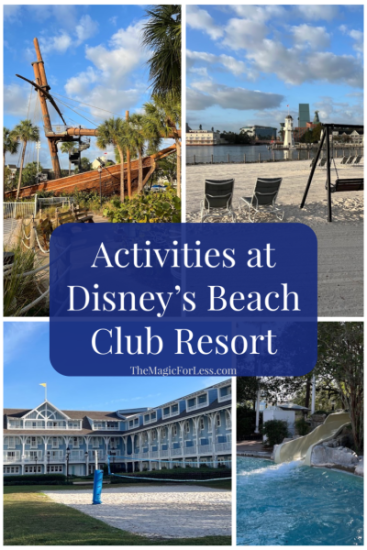 Similar Posts: