You may tell your friends you're figuring out where the princesses or Darth Vader will be so your kids can meet them, but deep down, it's so you can too.  We get it!  Meeting your favorite characters is one of the most magical experiences at Walt Disney World!  Here's my 5 Top Tips to have the Best Character Meets!
Book Character Dining
It is hands-down one of the best ways to meet and interact with characters.  Not only are you not waiting in line, you get to sit and eat while they visit you! This has always been our go-to for seeing our favorite friends.  There are multiple options available in both the parks and resorts.  You'll want to book early though as everyone else usually has the same idea.  Check out what characters are where or download our  Character Dining Guide here!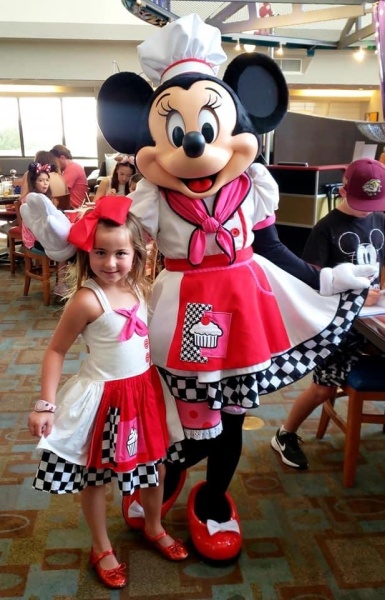 Disney Bounding
Characters love it when you show up with a nod to them.  Children are allowed to wear full on costumes and pretend to be their favorite characters for a day.  What about adults?  You can Disney bound! Okay, the kids can too.  Disney Bounding means you wearing clothing that mimics the colors or theme of a character.  You can also take a simple approach and wear some ears or a t-shirt that give a nod to your favorite character.
You'll be surprised how many of them notice that grape soda bottle cap on your shirt or your red, yellow, and blue outfit.  My friends are pros at Disney Bounding!  Look how happy Minnie is to see some of "herself" in her mini-friend!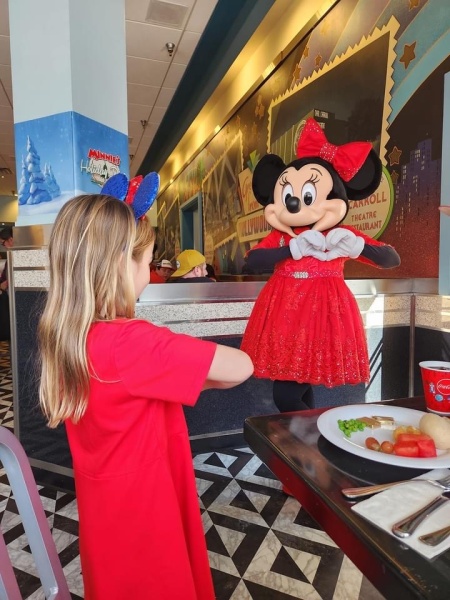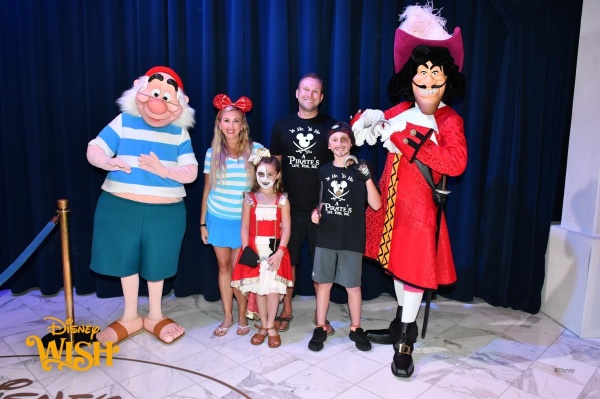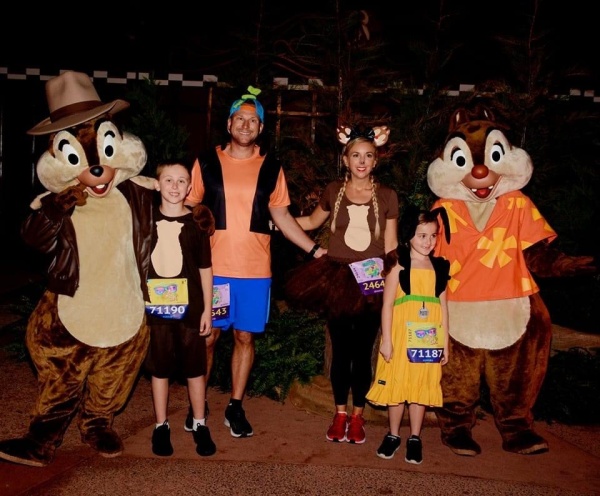 Be Prepared to Capture the Moment
You could really spend hours on Pinterest and other sources trying to figure out the most creative way to capture some autographs.  I'm here to tell you what will happen.  Your kids will end up coloring in the autograph book or it gets thrown in a closet once you're home.   How about something to capture these memories that will stick around?
I recommend purchasing a frame before you go – think 4×6 or 5×7 with a thick 2″ matte all around it.  Take the matte with you and some colorful sharpies.  Give each character the sharpie which color you think of first when you think of them!  Mickey – red, Pooh – yellow, Vampirina – purple, Cinderella- blue, Chip – brown…  you get it!  Then be sure to grab a shot of you or your kiddos with their favorite character so you can frame it inside this personalized matte when you get home!  My kids are now in their tweens/teens and all still have theirs displayed in their rooms.  It's a memory of them with their favorite character from when they were younger with a gorgeous collection of autographs!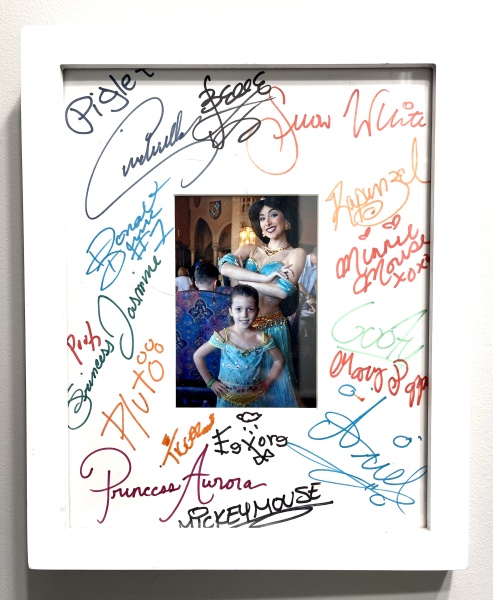 Plan Some Conversation
The characters adore it when you talk to them!  What do you talk about?  Here's a list of ideas to get you started:
Compliment their outfit! They love showing off, especially when you're wearing something themed.
Ask about their friends! "Rapunzel, where's Flynn Rider?"  "Donald, have you seen your nephews?"
Talk to them about their adventures! Ask Belle if she was scared living in the castle or if she enjoyed it.  Let Rey know you'll help the Rebel Alliance or maybe align yourself with the Stormtroopers if you're more of a First Order kind of person.
Mention their favorite food.  I guarantee if you mention honey around Pooh, he'll be rubbing his tummy!
Tell Peter Pan you never want to grow up either.  You'll have a friend for life!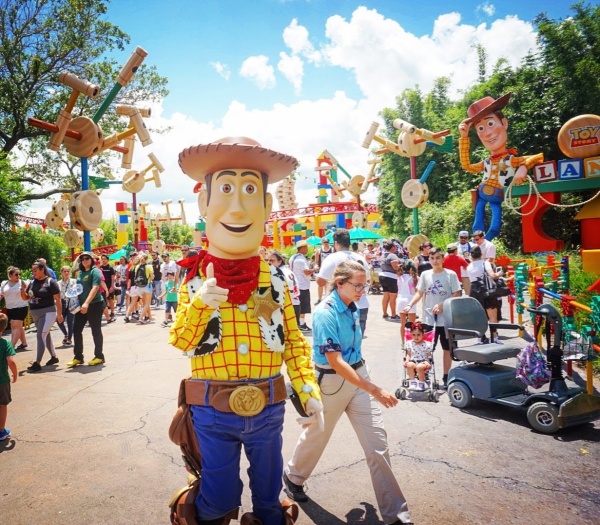 Use the My Disney Experience App to Find Characters
If there's someone you'd like to meet who wasn't at your character meal, the My Disney Experience app is the best tool to find out where your friends are!  You can navigate to the 'get directions' button on the bottom of your screen (nestled between the home button and plus sign).  Usually 'Wait Times' is the default at the top so tap on the arrow next to Wait Times and then select Characters.  From there, you can filter by park, or see in map or list view!  When you click on the character you are looking for and want to see, it'll list their location and meet times. So easy!  I show you exactly how to do this here!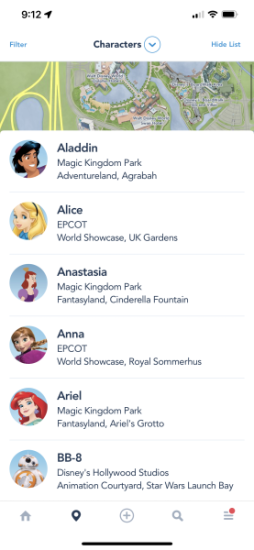 Want more advice for meeting characters?  
I'd love to help you and your family plan your next vacation –  whether it be a Disney destination – or somewhere else!  Send me an email at jocelyn@themagicforless.com or fill out a no-obligation quote request ! And be sure to connect with me on social media or sign up for my news & updates!
Similar Posts: