Here are great ideas for traveling as a larger family of five or more people. Our family is a four-person family with two adults and two children. It's a great even number –  very symmetrical and very easy to work with for traveling purposes. But this past year I've noticed that more of our family friends have larger families. These families need to travel options for five, six, seven, or more people. They say it's a real issue running into non-home-rental accommodations that can hold the whole family and that are affordable. I started researching this and want to spend a moment discussing options for traveling as a larger family.
Let's talk about a popular family destination: Orlando.
Walt Disney World
At Walt Disney World there are several good choices. The first is a two or three-bedroom villa at Walt Disney World.  These villas have a kitchen or kitchenette and multiple bathrooms and are typically located at deluxe resorts. This means you'll get all the extra perks that come with staying on property at a deluxe resort. This also means it will be in the deluxe resort pricing category.
The next option is at Disney's Art of Animation resort in a family suite. These family suites have two bathrooms, sleep up to six, and they are in the value category of resorts at Walt Disney World.
After that, there are multiple offsite accommodations including Good Neighbor hotels with shuttles to the parks. Alternatively, you can get a four-bedroom home with space to spread out maybe even a pool. Options in this category range from staying at a cottage in Margaritaville to renting a bespoke vacation home for your family through doing a matching set of suites at one of the Disney Springs hotels.
Universal Orlando
Moving on to Universal Orlando. Where do you stay if you have a family with two adults and 4+ children and you want to go see the Wizarding World of Harry Potter?
My top picks are the family suites at the deliciously retro resort, Cabana Bay Beach Resort, and the family suites at both Endless Summer resorts. The Cabana Bay Beach Resort Family Suites have two queen beds and a full-size pull-out sofa bed, a sitting area, a kitchenette with a bartop, and a split bathroom with two sinks. This resort is in a great location, has two huge pool areas, has a bowling alley, and is right next to Universal's Volcano Bay waterpark.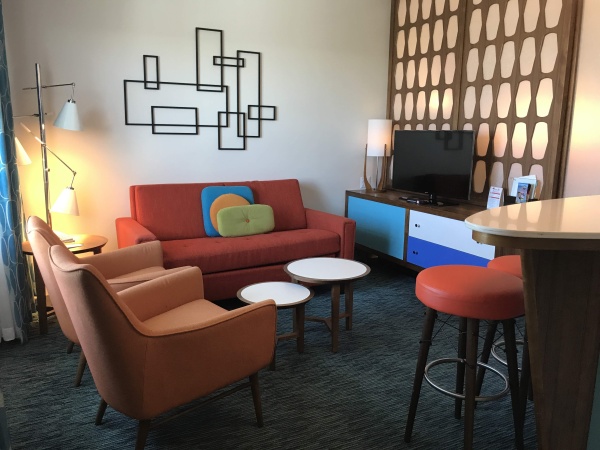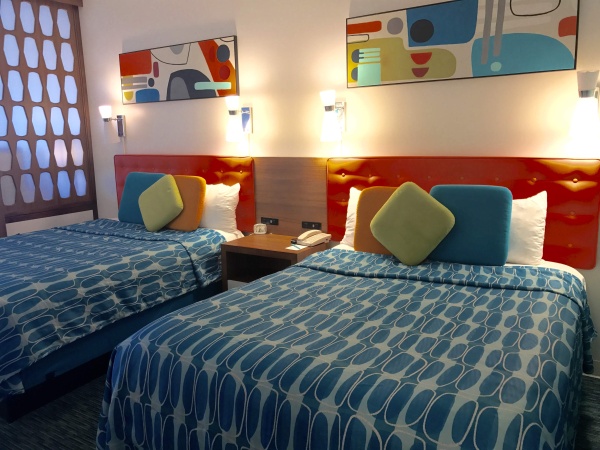 At Endless Summer, these amazing family suites have a kitchenette and THREE queen size beds (one of which is in a private bedroom). On the downside, each suite has only one bathroom and no sitting area outside the kitchenette table and the beds.
Another huge benefit of the family suites at Endless Summer is that you can get two adjoining family suites. This means TWO bathrooms and SIX queen-size beds for your party.  If your Nissan NV routinely carries 2 adults and 6+ kids this may be a great on-property resort for you!  And it is at a great price point – even during peak summer pricing these rooms are less than $290 a night…sometime much less.
Cruises
What about cruising as a larger family?
How do you cruise with a family of 2 parents and 6 children? That one is a little trickier since cruise staterooms do not have the same flexibility in construction. There are some bright spots though!
Disney Cruise Line
First is Disney Cruise Line: The Disney Cruise Line ships are built with plenty of adjoining staterooms and larger family staterooms that easily sleep five. If you have 6 or more in your group, you may still need two Disney cruise cabins. Almost all of these cabins have split bathrooms to help all the families cruising with Disney. You will find a toilet and sink in one vestibule and a sink and shower (and many times a tub) in the second vestibule.
Royal Caribbean Cruise Line
Second, Royal Caribbean Cruise Line has family staterooms on some ships that sleep six people and have a generously sized central sitting area. These cabins have a king-size bed, a queen-size sleeper sofa, and two twin bunk bunks. The bunk beds are in a cute alcove with a privacy curtain. If you've got younger kids, they love that it is kind of like a clubhouse.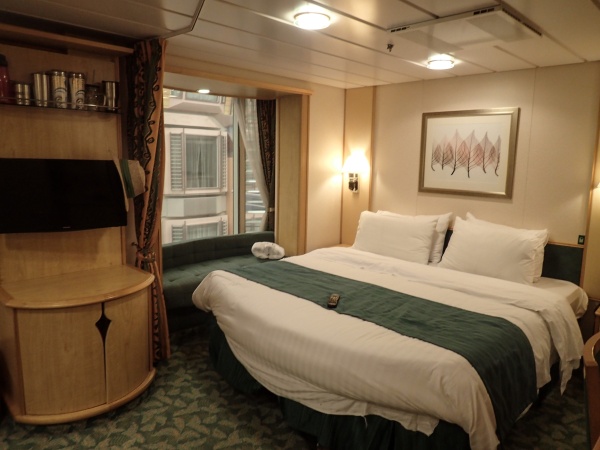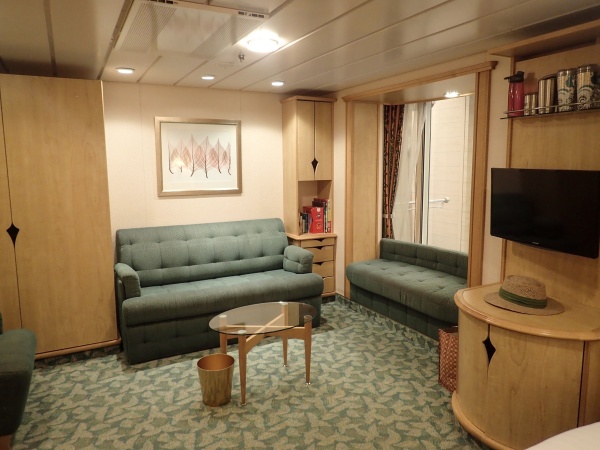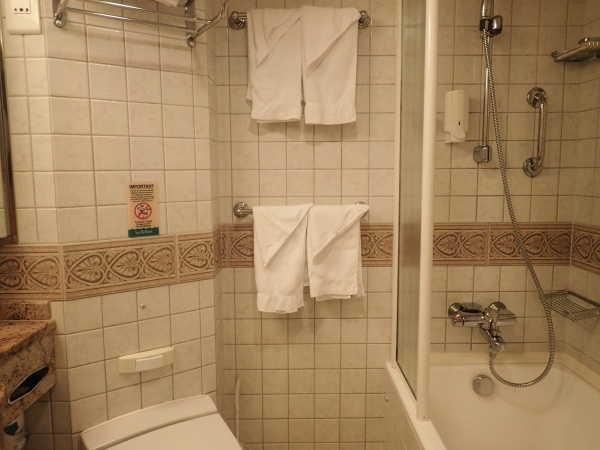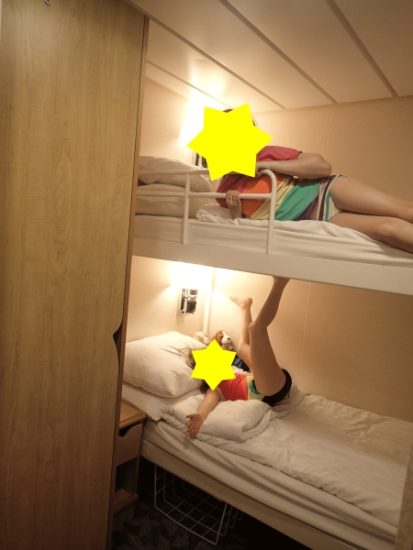 Celebrity Cruises
Believe it or not, my next favorite cruise line for larger families is Celebrity. If you were looking at going on an Alaskan cruise, Celebrity has amazing family verandah staterooms. These staterooms sleep up to five people and have a balcony that will fit the whole family! This oversized balcony will have chairs and a table and at least two full-size loungers. You can lay out and watch the glaciers pass by (or get a tan) while your kids play cards on the table behind you!
Please reach out if you are ready to plan a vacation for your family. And let us know of other winning accommodations for large families! Happy Traveling!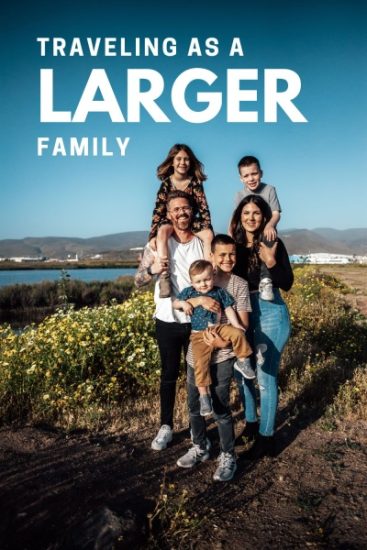 Similar Posts: