Disney's Grand Floridian Resort & Spa is Walt Disney Worlds Flagship Resort.  it is the first Resort I stayed at on Disney property back in 1998.  Back then the rooms were all pink Victorian themed; I loved it!   Since then the rooms have undergone renovations several times.  I was lucky enough to get to stay at the Grand Floridian this past November.  I was very pleased with the room decor; it is quite classy with Disney touches!  Perfect!
My room was in Conch Key (building 7), which I requested, as this is my favorite building.  Why?  Well, for one, it is located very close to the dock to catch the ferry to Magic Kingdom, and also it is very convenient to Gasparilla Island Grill (the quick service dining venue).
I was traveling with my mother, so we had a room with 2 queen beds.  The rooms at Disney's Grand Floridian Resort & Spa have either 2 queen beds and a daybed or 1 King bed and a daybed.  There is plenty of space in the rooms, you will not feel cramped.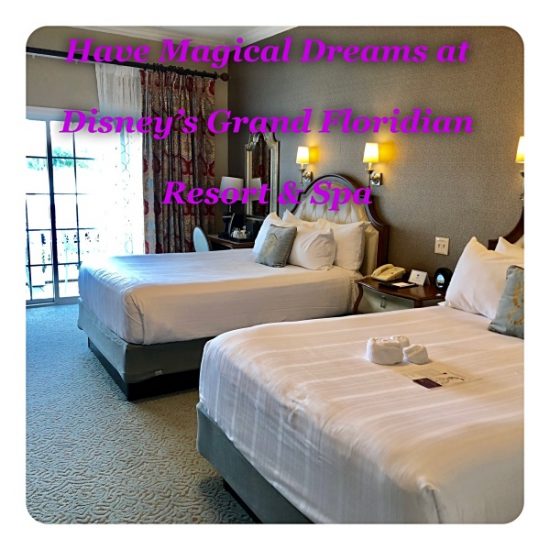 I booked a garden view room, but we were upgraded to a view of the Marina, I could even see Cinderella Castle if  I looked to the right from the patio.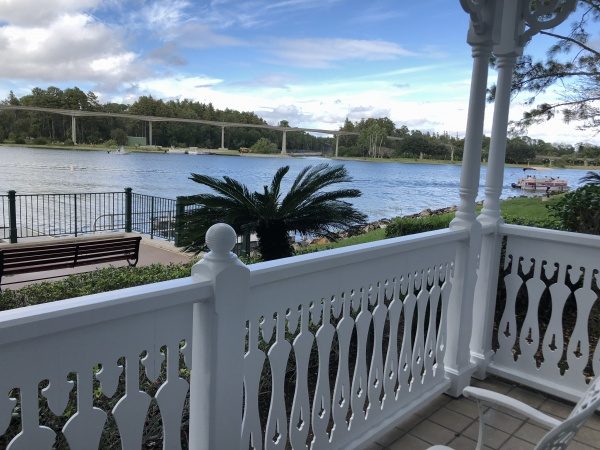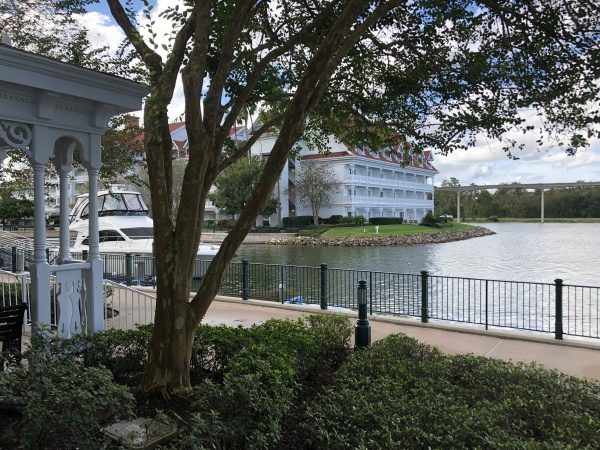 The bathroom set up is quite convenient; there are double sinks outside (private from the bedroom area). The toilet and shower/tub in in a room separated with a door.  This set up makes it much easier for families to get ready in the morning!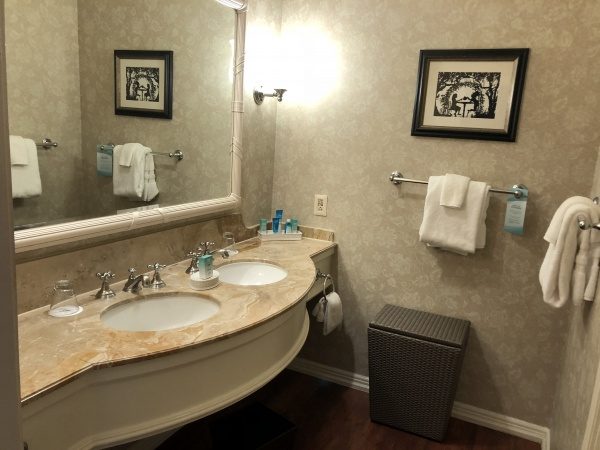 There is a double closet, with a safe inside.  The blow dryer was also in the closet, which is good to know, since many folks would be looking for it near the sinks.  The rooms at Disney' Grand Floridian also come equipped with plush bathrobes (For use during your stay) 🙂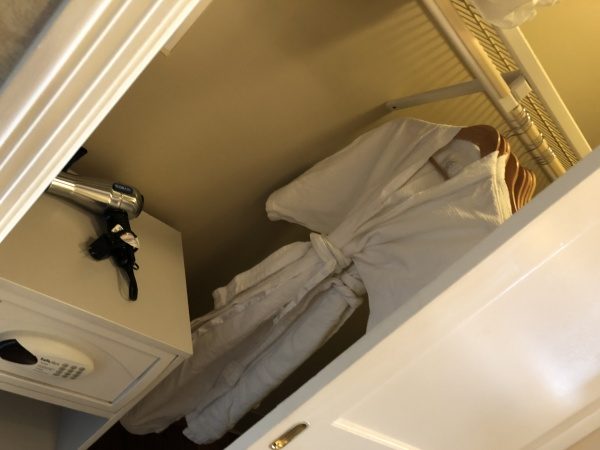 For my fellow caffeine addicts… you will be happy to know that the rooms have a Keurig machine!  This is a major bonus for those of us who cannot function prior to the morning cup of coffee!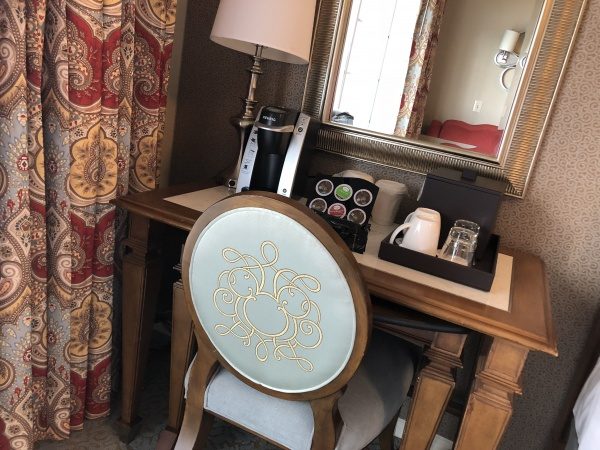 The rooms at Disney's Grand Floridian Resort & Spa are comfortable and beautiful.  The Hidden Mickey's throughout the decor are subtle but add a hint of Disney Magic!
Once you leave your Resort room…. Pixie Dust is everywhere at Disney's Grand Floridian Resort & Spa!   You never know who you will run into!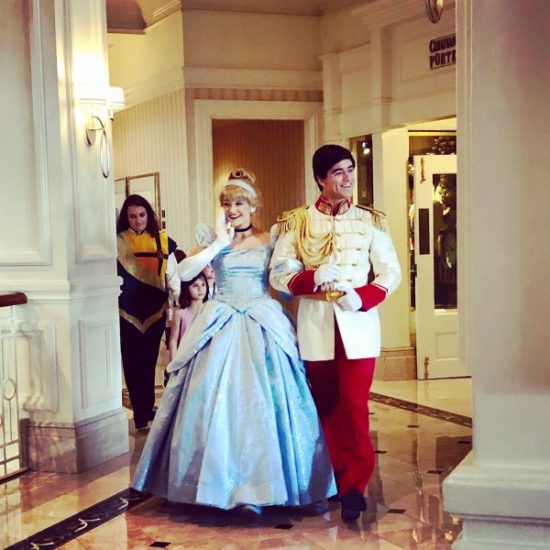 Contact me to plan your stay at Disney's Grand Floridian Resort & Spa!   https://www.themagicforless.com/about-us/meet-our-agents/laura-augenti/
https://www.themagicforless.com/disney-vacations/walt-disney-world/resorts/grand-floridian-resort-and-spa/
Similar Posts: