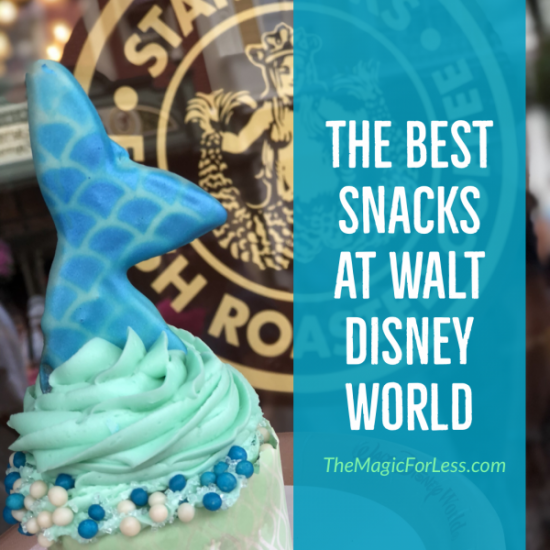 We all know that Walt Disney World is a wonderful place to indulge yourself.  Are you interested in knowing what the best snacks at Walt Disney World  are?  From places to stay, relax, and play,  most importantly there are many places to eat!  Snacking at Walt Disney World is such an adventure!   It's fun to find new and different snacking options in the parks and resorts.  You can always find the ever popular ice cream treats like the Mickey bars & ice cream sandwiches all around the parks and  resorts, but lets look at some other not-so-standard snacks.
Magic Kingdom – Citrus Swirl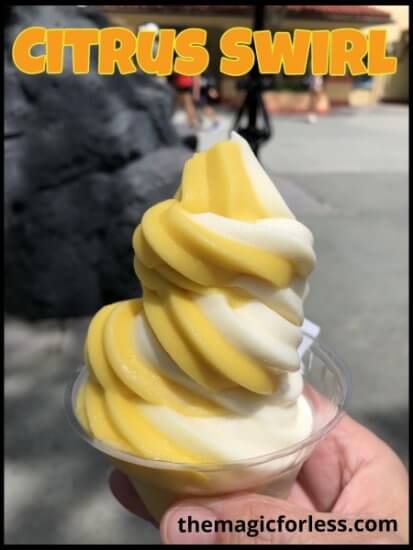 The Pineapple Dole Whip & Dole Whip Float is an iconic snack of Walt Disney World, but I actually prefer the Citrus Swirl.  It is a frozen orange juice and vanilla soft serve swirl of deliciousness – a little "twist" if you will on the well-known dole whip!   You can find this treat at  Sunshine Tree Terrace in Adventureland.
Epcot – Snacks Around the World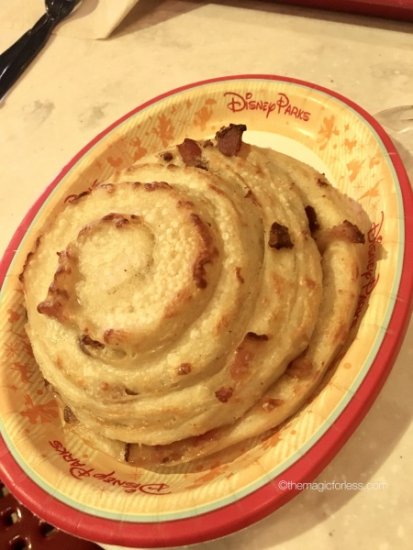 Eleven countries are represented in Epcot's World Showcase, all offering some yummy snack options from different cultures around the world.  Options such as baklava in Morocco, apple strudel in Germany, and pastries in France to name just a few.  Les Halles Boulangerie-Patisserie in the France Pavilion has something for everyone, with both sweet and savory options.  I love the Roulé Lard and Fromage, or as I call it Bacon Bread (the official description is bacon and cheese roll).
Resorts – Beignets at Port Orleans French Quarter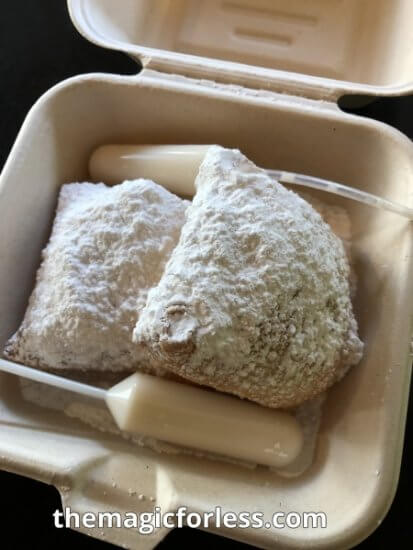 While keeping the Mardi Gras theme of New Orleans, Disney's Port Orleans French Quarter Resort fits the bill with their Beignets.  They offer Mickey Mouse-shaped, soft pillow pastries, covered in powdered sugar that make the most delicious mess – especially on a breezy day if you choose to eat them outside!  Plus it by trying the adult version, Baton Rouge Beignets (aka Boozy Beignets).  These are a bit different, they are square and come with your choice of Bailey's Irish Cream, Kailua, or RumChata.  You get two pipettes of alcohol to infuse your beignets, so you can choose one or two of the offerings.  My choice is the Rumchata!  Pro tip: Shake up your bag or carton of beignets to coat the pastry in that powdered sugar goodness.
Cupcakes – My Favorite Snack at Walt Disney World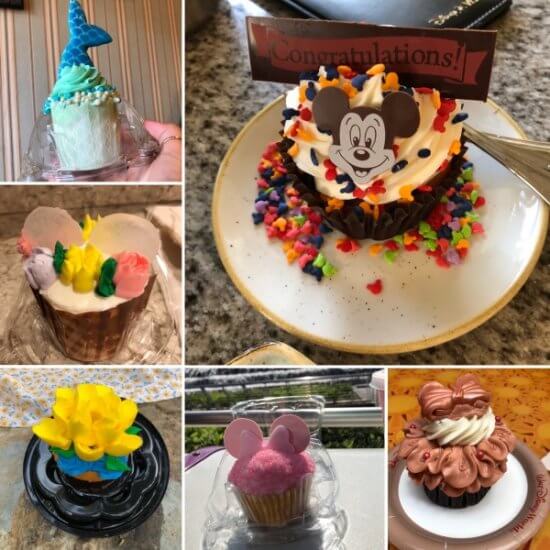 You may have to hunt a little, but you can find cupcakes just about everywhere you look throughout Walt Disney World property.  Every park has a Starbucks and they always have a themed cupcake.  Many of the shops that have a snack counter and all of the resort quick service restaurants have cupcakes and some of them offer specialty cupcakes that you can only get at that location!  Think unique flavor combos or seasonally decorated styles.  Keep an eye out for those special treats as they are always changing.  It's fun to go on a scavenger hunt to find the tastiest or most different cupcake!
More Snacks
There are so many more snacks at Walt Disney World to choose from! What is your favorite snack at Walt Disney World?  When the Disney dining plans are available, you can also utilize your snack credits for some fantastic snack options- check our list here!
A visual tour of some other great options….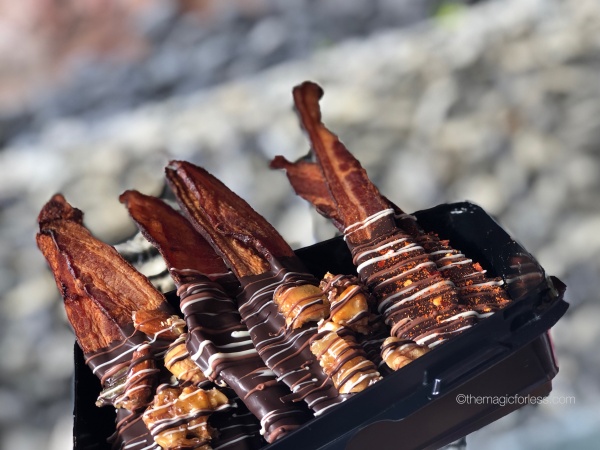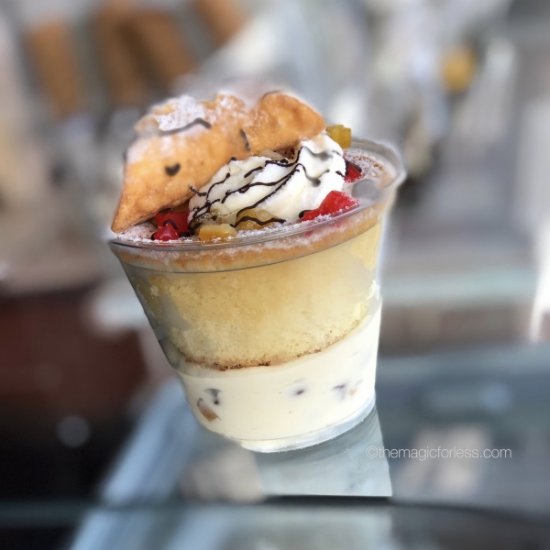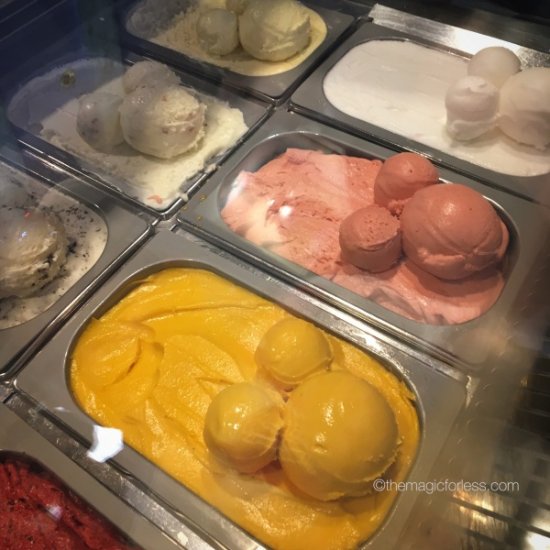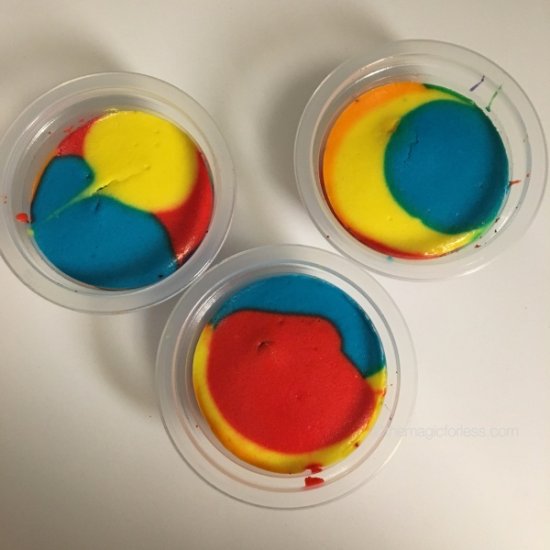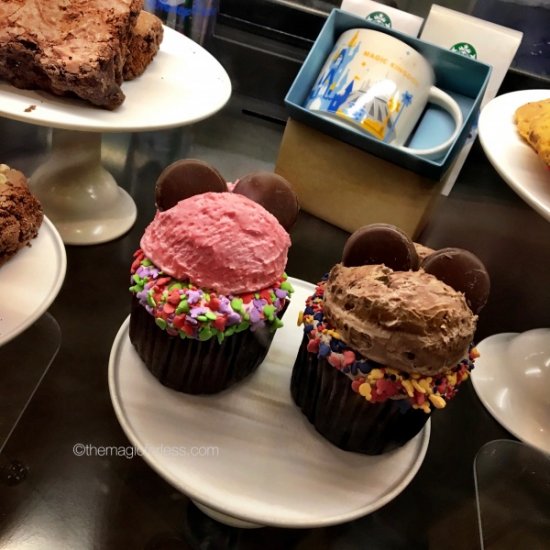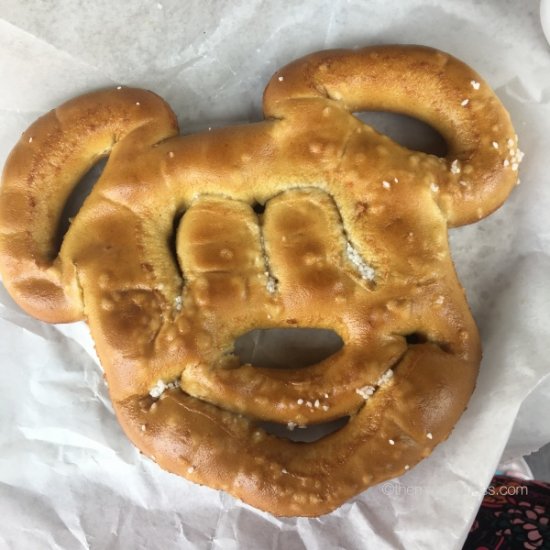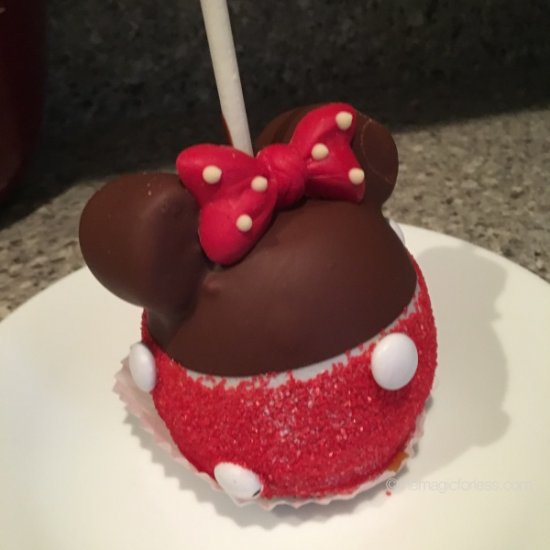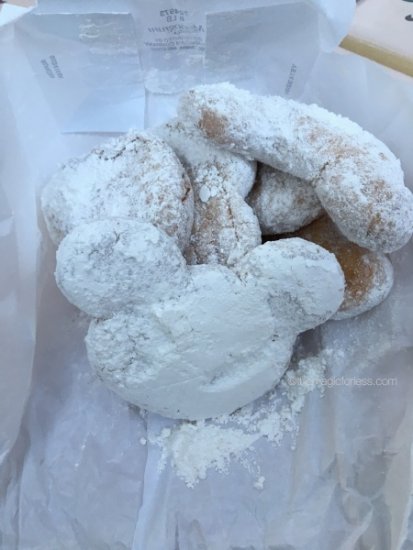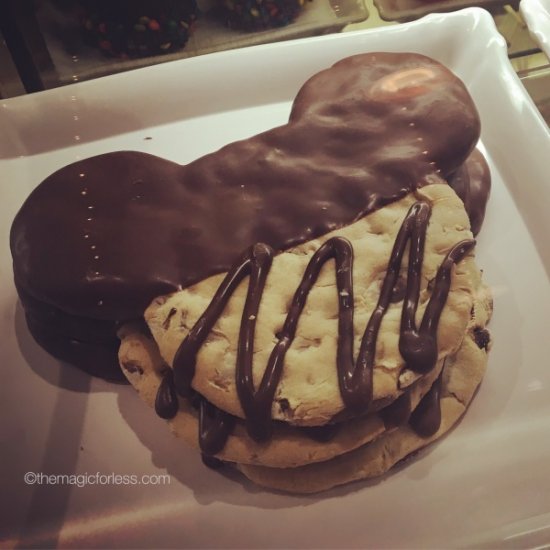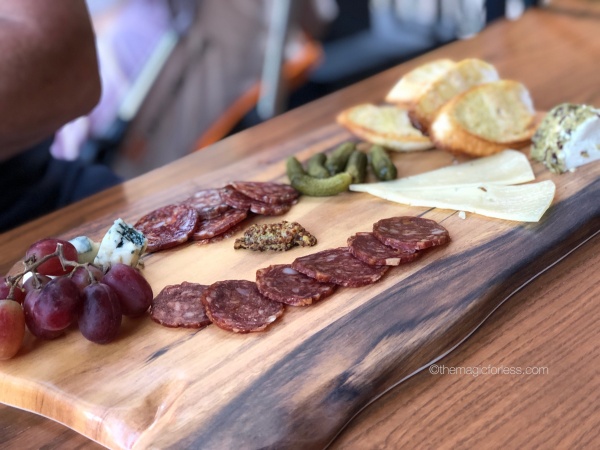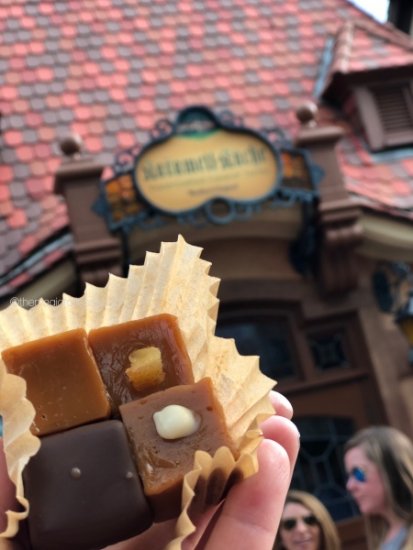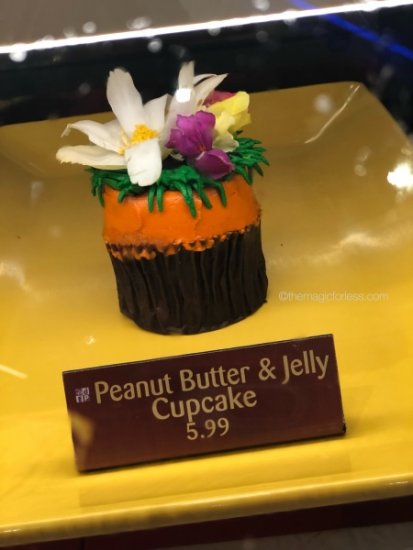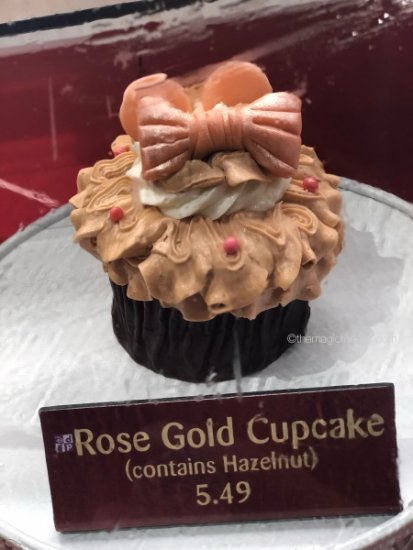 Visiting Walt Disney World
Interested in visiting Walt Disney World?  I'd love to help you plan your next vacation!  Contact me for a free, no-obligation quote Julie Dobrin at The Magic For Less Travel.
Similar Posts: