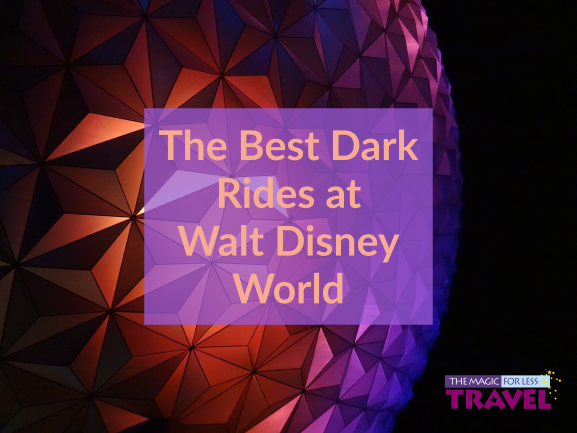 Walt Disney World has something for everyone. From the youngest to the oldest visitors, from the thrill seekers to those that like to keep their feet on the ground, you can find a variety of rides, attractions, and experiences throughout the 4 theme parks at Walt Disney World. One such category is dark rides.
So what is a dark ride? In a nutshell, a dark ride takes place inside of a show building in a low to no light situation. A good dark ride will also have great theming, hopefully a catchy tune, and a story to tell as you traverse from room to room or scene to scene and travel throughout the ride.
Now you can ask a dozen people what rides at each park are considered dark rides and you will most likely get twelve different answers. Oftentimes a thrill ride will have dark elements or take place entirely in a low light situation, like Seven Dwarfs Mine Train and Space Mountain. Even though they include some dark-ride elements, they function primarily as indoor/outdoor roller coasters.
So with that, we're going to look at the more classic version of dark ride, like Haunted Mansion and Pirates of the Caribbean. So sit back, strap in, and let's take a ride as I share my top Walt Disney World Dark Rides!
Let's start at the Magic Kingdom, where we'll visit The Haunted Mansion, Under the Sea, and Pirates of the Caribbean.
MAGIC KINGDOM
This was my favorite ride as a kid and still holds a very special place in my heart. I rode it at least twelve times during my first trip to Walt Disney World. That took place during the pre-FastPass era, so I must have been crazy! Once you make your way through the queue, might I suggest the Standby line for the full experience?  Here, you'll enter the famed Stretching Room. It is here that you get a little backstory and meet your Ghost Host, who will narrate your tour.
After that, you enter the final ride line and hop in your Doom Buggie, to transport you around the Mansion. Riders are treated to a plethora of amazing effects throughout.  You'll find dancing ghosts, an endless hallway, and hovering staircases. You'll also see the floating head of a Madame Leota, and after that, an amazing graveyard scene with loads of spooks and ghosts. Once you finish the ride you can still take in some of the sights and sounds as you exit. This includes a horse-drawn hearse and even more clever tombstones.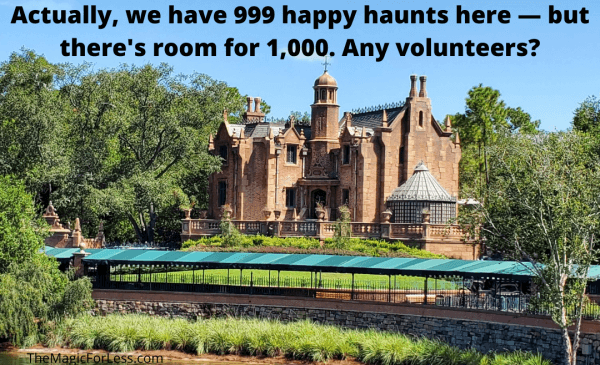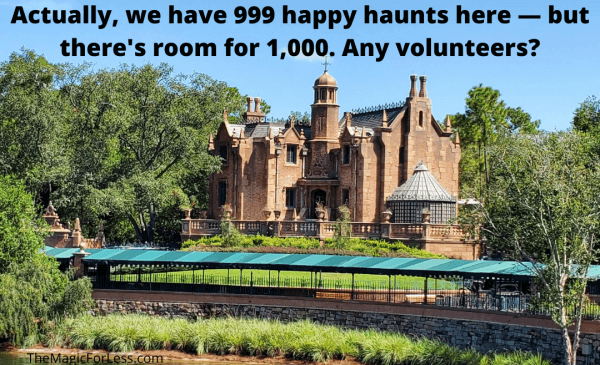 If you are a fan of The Little Mermaid movie, like I am, this is a must-do ride where you experience the story of Ariel and her friends. The Standby line for this ride has lots of fun things to see and usually isn't too bad of a wait if you can't score a FastPass. Under the Sea tells a 6-minute abridged version of The Little Mermaid, so there is a lot to fit in on your journey with Ariel and friends.
The entire ride includes all of the ear worm songs you'll find in the movie, so don't be afraid to sing along and reminisce about the early 90s! In the early parts of the ride they have a cool feature that really makes you feel like you are going from land to under the surface of the ocean. Plus, once you are under the sea, it gets nice and cool inside the ride building, making it a great option on hot days.
My favorite scene is Sebastian and his sea friends belting out "Under the Sea", including instrument playing fish, a dancing Flounder, and more.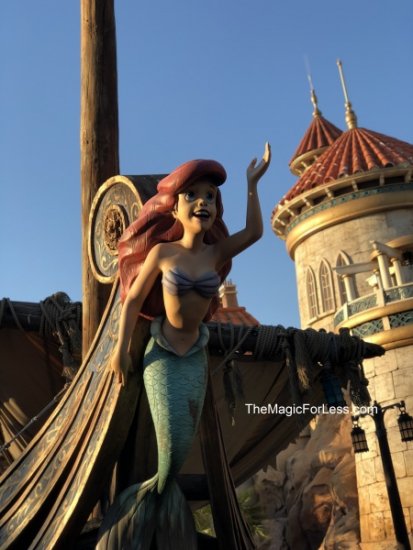 Yo ho, yo ho, a pirate's life for me! After taking a ride with Jack Sparrow and his band of misfits, you might want to find a ship and set sail on the open seas. The ride has it all: sights, sounds, smells, songs, and a huge pirate ship. Once through the queue you board a boat that holds around a dozen people.
Lasting about 8 minutes and 30 seconds, you take a fun-filled journey from a creepy cave, through the many areas of what I presume to be Tortuga, all while seeing the escapades and antics of rum-loving pirates and Jack Sparrow.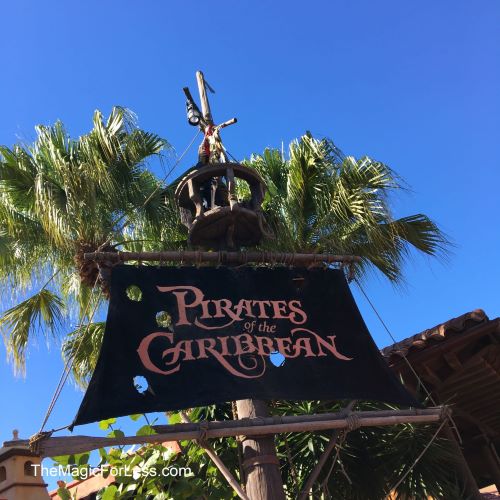 EPCOT
After a fun-filled day at The Magic Kingdom it's time to head over to Epcot and take in two of my favorite dark rides on property.
One I won't be going in depth on, but a definite honorable mention is the Gran Fiesta Tour Starring The Three Caballeros in the Mexico Pavilion's iconic pyramid. You get to join Donald Duck, Jose Carioca, and Panchito Pistoles, the title characters from Disney's 1944 animated classic The Three Caballeros, on this fun ride through Mexican history and culture.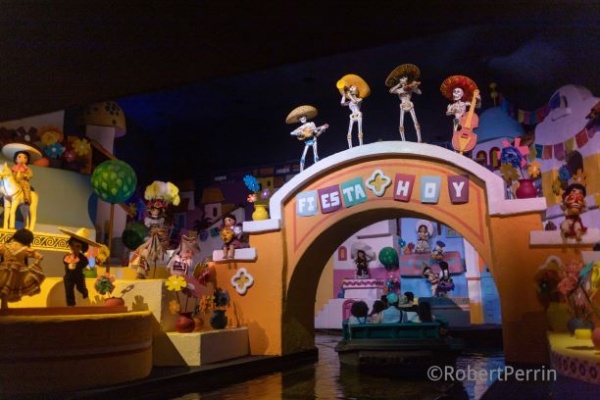 What once was Maelstrom, a beloved viking boat ride, now takes their guests to Arendelle with Anna, Elsa, Olfa, Kristoff, Sven, and the characters of Frozen. Being the dad of a Frozen-obsessed daughter, I was meant to love this ride. The animatronics and storytelling are great, along with the catchy tunes your family will be humming long after.
However, this ride also throws in a few thrills for good measure, including a drop where the boat goes backwards! So, if you don't get your full Frozen fill during the ride, swing next door to the Royal Sommerhaus where you can meet Anna and Elsa.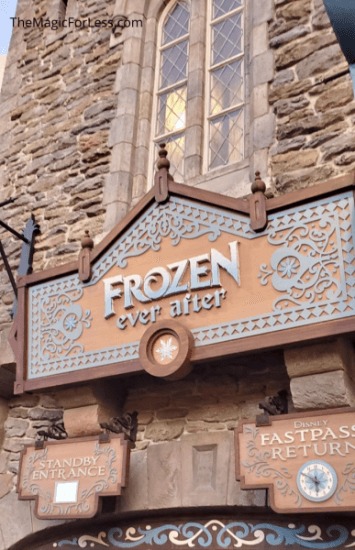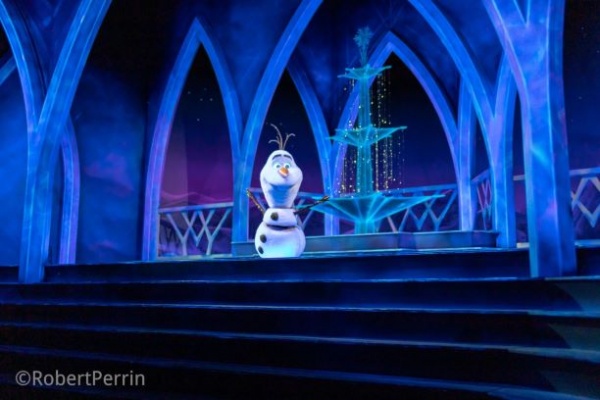 The quintessential iconic Epcot dark ride is located inside the geodesic sphere that serves as the symbolic structure of the park. The ride has had some iconic voices serve as the narrator of the ride (Vic Perrin, Walter Cronkite, Jeremy Irons, and Dame Judy Dench) and takes guests on a 16-minute ride through space and time. During your journey you'll get the chance to review the people and moments in time that made life and today's communications technology possible.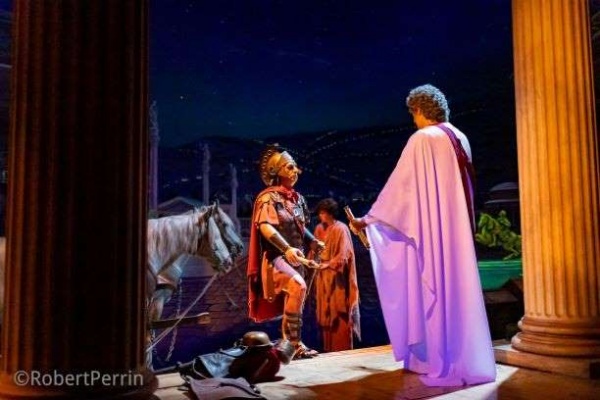 ANIMAL KINGDOM
One of the new dark rides at Walt Disney World, the Na'vi River Journey can be found at Animal Kingdom in Pandora – The World of Avatar. It is one of the most beautiful rides you can find in the parks, even though it only lasts 5 minutes, there is a lot to take in. Na'vi River Journey features some amazing lighting effects, physical rainforest sets, and glowing leaves embedded with animal footprints. In addition, you'll also see some floating jellyfish, animal predators, screen-based Na'vi representations, and a grandiose, state-of-the-art animatronic of the Na'vi Shaman of Song.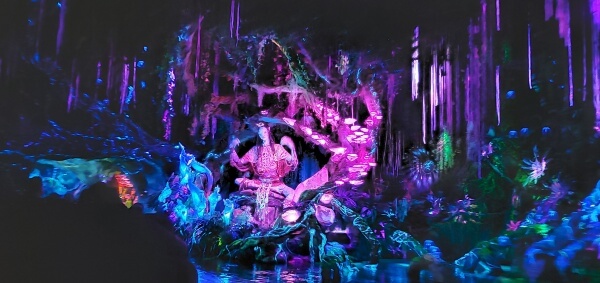 HOLLYWOOD STUDIOS
Opened in early 2020, prior to the parks shut down for COVID-19, Mickey and Minnie's Runaway Railway takes over the replica of Hollywood's famed TCL Chinese Theatre space that once housed The Great Movie Ride. It is the the first Mickey-themed attraction to open in Disney parks' history. This trackless ride system has you connect up with Goofy as he acts as your crazy train conductor. Once you enter in the animated world of Mickey Mouse and friends, anything goes! So, what starts as a leisurely ride, turns, well goofy, as the cars split apart and fly throughout the attraction. The sheer engineering ingenuity, twists and turns of the ride and the storytelling, along with the visual effects are well worth the wait.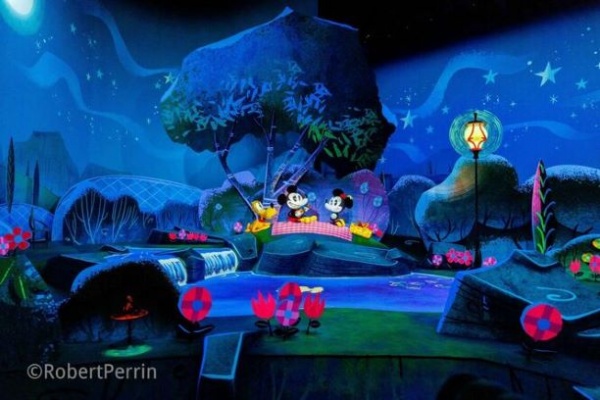 Want to Experience These Attractions? 
Want to figure out what dark rides will be on your favorites list? Contact me today for a no-obligation quote and to help shine some light on the dark rides that will make your upcoming trip one to remember.
Magic Kingdom
Under the Sea: Journey of the Little Mermaid
It's a small world
The Many Adventures of Winnie the Pooh
Pirates of the Caribbean
The Haunted Mansion
Peter Pan's Flight
Hollywood Studios
Mickey and Minnie's Runaway Railway
Epcot
Gran Fiesta Tour
Journey into Imagination with Figment
The Seas with Nemo and Friends
Frozen Ever After
Spaceship Earth
Animal Kingdom
Na'vi River Journey
Dinosaur
Similar Posts: