The Disneyland Resort in California has all of the amazing fun that Disney offers, while being unique from Walt Disney World in Florida because of it's compact size and walkability between parks!
It's easy to move between Disneyland Park and Disney's California Adventure as well as Downtown Disney.  Keep reading to learn where to find adult beverages at Disneyland.
Having a park hopper pass can allow you to "hop" between the parks throughout the day. If you begin the day with a park reservation at Disneyland Park, you might want to leave for lunch in Downtown Disney and head into California Adventure for Dinner!
As is the case with Walt Disney World's Magic Kingdom in Florida, buying adult beverages at Disneyland Park will not be possible without a dining reservation at one of the restaurants in the park.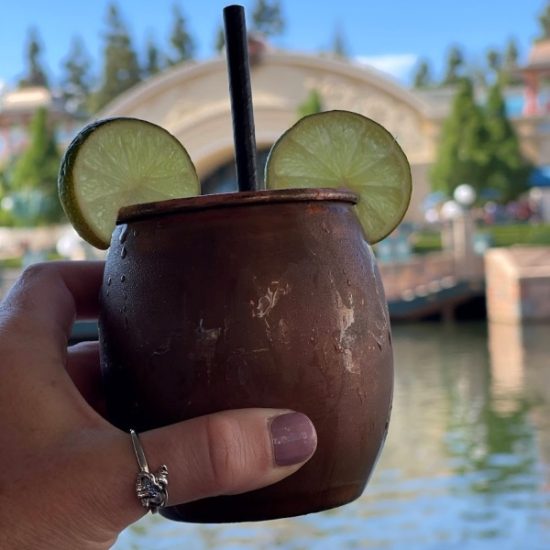 Adult Beverages at Disneyland Park
At Disneyland park, adult drinks can only be found at Oga's Cantina in Galaxy's Edge, and Blue Bayou in New Orleans Square. You will need a reservation, which is available 60 days prior to your park reservation. Walk up reservations can often be found at both locations as well.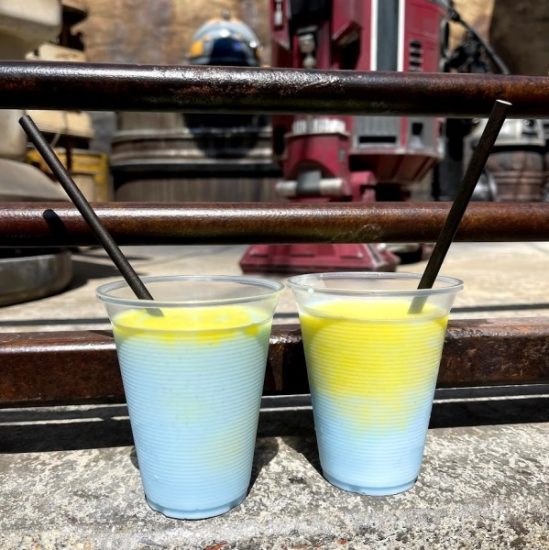 Disney's California Adventure
At DCA there are many tasty beverages to try throughout the park! Multiple unique beer options as well as cocktails and wines to choose from!
Some of my favorite locations to find a variety of adult beverages are: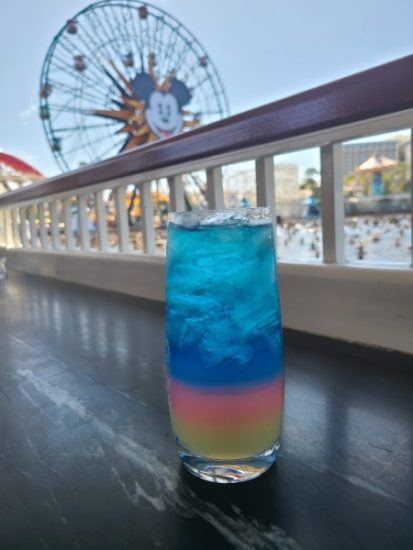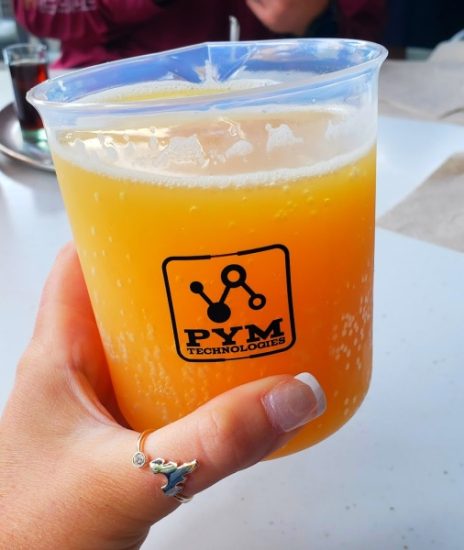 In addition, there are numerous walk-up bars throughout DCA.
Secret Menus
Now here's the inside scoop! There are Secret Menu items at many restaurants at Disney parks! To find the secret menu items you can search online for these fun choices. Our bartenders at Tangaroa Terrace and Lamplighter Lounge made us ask for the specific secret menu drink we wanted without revealing our choices! This added to the fun and mystery of these special menu items! One of my favorite secret cocktails was at Lamplighter Lounge: The Neverland Tea was both delicious and beautiful! 


Downtown Disney
Downtown Disney is also a fun place to celebrate or enjoy an adult beverage, and just steps from both parks. Full of restaurants, a brewery and musical entertainment, Downtown Disney offers multiple venues to relax and find a nice beverage when you need a break from the parks.
You can also visit one of the 3 Disneyland Resort Hotels for delicious food and drinks. I suggest you walk down to the Disneyland Hotel and enjoy Trader Sam's Tiki style fun and drinks! Trader Sam's requires an Advanced Dining Reservation, or a walk up reservation as many locations do. However, just around the corner is Tangaroa Terrace, where you can find almost the same menu! You won't be able to enjoy the antics of ordering a cocktail that comes with a "show", but it's a great place to hang out and enjoy the great Southern CA weather.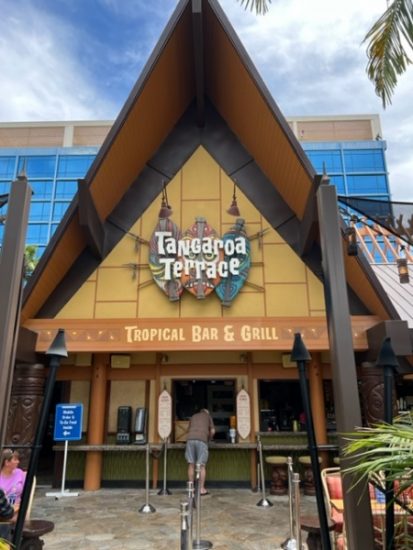 Disneyland Resort has something for everyone!  Adults can enjoy celebrating with friends when it's time for a grown up getaway too! 
Similar Posts: