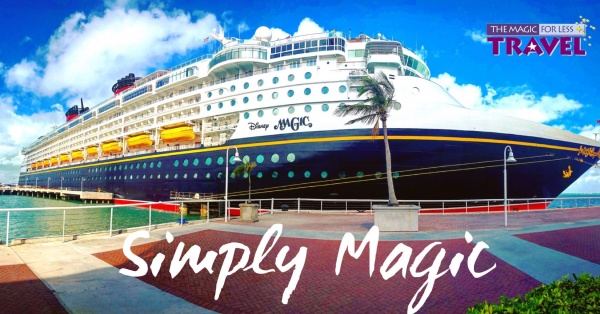 Sailing on the Disney Magic is simply, well… Magical if you have the right tips to navigate you through it. The first ship in the Disney Cruise Line fleet, the Disney Magic, is pure beauty.  She offers so many intimate moments as well as family fun, you will feel like a pure VIP while sailing onboard her. She is one of the smaller ships in the fleet, but don't let that stop you from sailing on her. By being smaller, she offers a more personalized cruise where you have less passengers to more crew members. This in turn, gives you the true magical experiences from crew members knowing you first hand, lower crowds and more magical moments for everyone.
So what all can you do to enjoy your sailing even more on the Disney Magic. Here are some simple tips that will assist you in enjoying your vacation even more.
Before You Set Sail – Pre-Cruise Tips
Once you have booked your Disney Cruise with your The Magic For Less Travel Agent and our vacation is paid in full, the fun really begins. Here are some tips to help you enjoy your Disney Magic Cruise before you cruise.
Online Check-in
Once your online booking window opens, you can check in for your cruise online. You will also be allowed to book on board activities along with your shore excursions online through your My Cruise Activities page. This includes special Character Meet & Greets (these are the more popular ones that require advance booking and they are free), Bibbidi Bobbidi Boutique, Specialty Dining at Palo's Restaurant and any Adult Beverage Seminars (Mixology, Wine Tasting, Tequila Tasting, etc.)
Download the Disney Cruise Line Navigator App
Download the Navigator App on everyone in your parties phone. It is free to download and while you might not see a lot on it before you step foot onboard, this APP will prove to be very helpful for you and your family while sailing.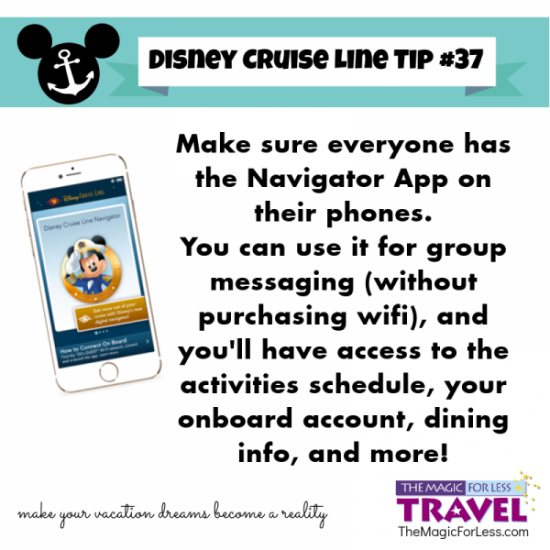 Have Your Camera Ready
Make sure you have your camera ready as you board the ship. Every guest boarding a Disney Cruise ship will be "Announced" by a Crew Member. It is the most magical way to start your cruise onboard the Disney Magic.
Fun Activities Tips While on Board
So many activities to do and enjoy while you are sailing on board the Disney Magic. She offers so many options not only for our younger sailors, but for adults and young adults as well. Here are some good tips to make the most of your Disney Magic Vacation.
Parties
Attend the Sail A Way Party
This party is a fun exciting dance party features music and dancing with crew members and some of your favorite Disney Characters. No better way to start your magical vacation than with a party while departing your port.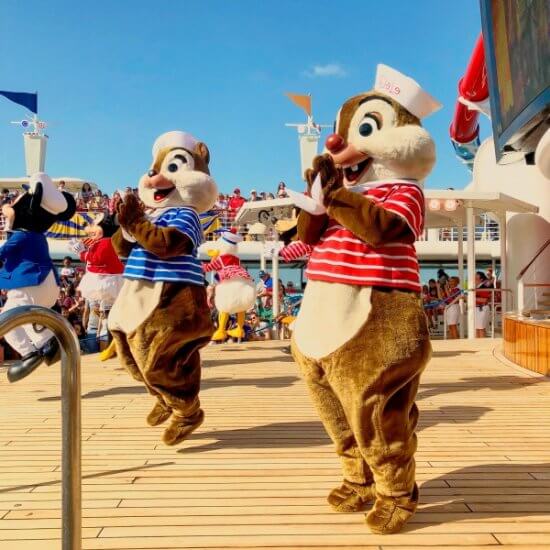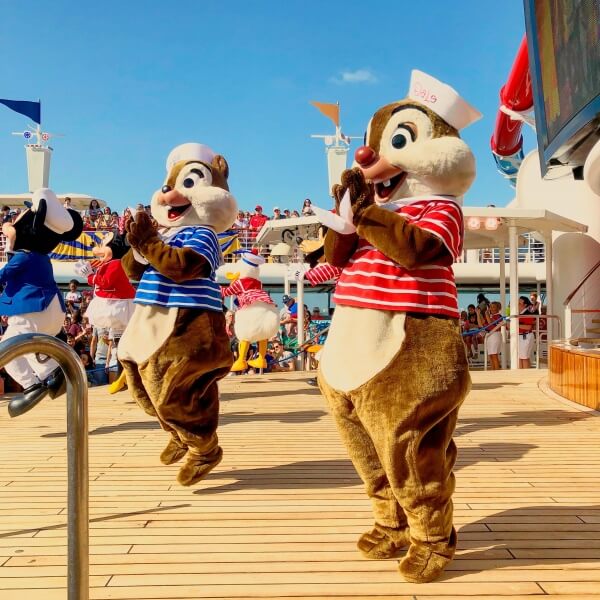 Attend Pirates IN the Caribbean
On most Disney Magic sailings in North America, Disney has the best deck party at night that celebrates being a pirate. The whole night is pirate themed, which means you get to dress up as a pirate and all your favorite Disney characters will be dressed up as well. Swashbuckling entertainment followed by Fireworks at Sea (weather permitting).
Entertainment
Speaking of Characters, make sure you bring something fun for each character to sign. A pillow case, a picture frame, something unique that you can gather all your favorite characters signature on and don't forget that sharpie pen either.
Take in a live Broadway Style Show while on board. Disney brings so many amazing shows to their ships and the Disney Magic has some memorable ones. The Walt Disney Theater is the place to see these.
See a first run movie at the Buena Vista Theater. You can even purchase popcorn to bring in with you.
Classes, Activities, & Games
Participate in an Animator's Class – You'll learn to draw your favorite characters and take home your souvenir work of art.
Trivia? Why not? It's free to join and they have prizes too. They offer these for both families and adults.
Pin Trading – yes, you can do that on the ship too.
B-I-N-G-O! Yes, it is super fun, the whole family can play AND yes, you win not only cash prizes, but some fun Disney prizes too.
Head up to the 10th Deck to the Wide World of Sport Deck to enjoy some basketball, Foozeball, Ping Pong and more.
Pool Time
Pool time is the BEST time. Enjoy a dip in Goofy's pool, get wet in the Aqua Lab, take a spin on the Twist and Spout slide or be adventurous and head down the Aqua Dunk.
Relax in a more quite adult only area and enjoy the Quite Cove Pool. This is for guest 18 years and older only.
Dining Tips While Onboard the Disney Magic
Rotational Dining
The Disney Magic offers rotational dining onboard their ship. This allows guest to enjoy all the restaurants that she offers onboard. Your wait staff follows you each night, which allows them to get to know you and greet you each night.  A new treat each night AND… the cost of food is already included, so would you like to try more than one item on the menu? Go ahead, indulge. It's vacation.
Casual Dining
Looking for something a bit more casual during the day? Head over to Cabana's where they offer buffet style food for breakfast and lunch and casual seating for dinner. It is a great alternate for casual eating along with easy fast food on the pool deck at Pinocchio's Pizzeria, Daisy's De-Lites, Pete's Boiler Bites and Sccops. Don't forget about the all you can eat soft serve ice cream. Add that to the unlimited complimentary soda and you've got an ice cream float in the making.
Adult Dining Options
Adults have a few dining options as well. For the casual fare in food, stroll over to the Cove Cafe. They have specialty coffee that will cost you a little extra, but they offer mid morning and afternoon snacks in there that are complimentary.  This is a great quiet nook to enjoy the day and an afternoon tea or coffee. You can also grab a snack at the Promenade Lounge after 5pm or in O'Gill's Pub in the After Hours Entertainment area after 6pm.
Specialty Dining
Looking for that special dining experience. One that you will always remember? Palo's is the only specialty restaurant onboard the Disney Magic. There is an extra charge to dine here, but you will be blown away by this Italian themed restaurant where you can enjoy a brunch or a delicious dinner. This is an adults only dining experience, and reservations are highly recommended.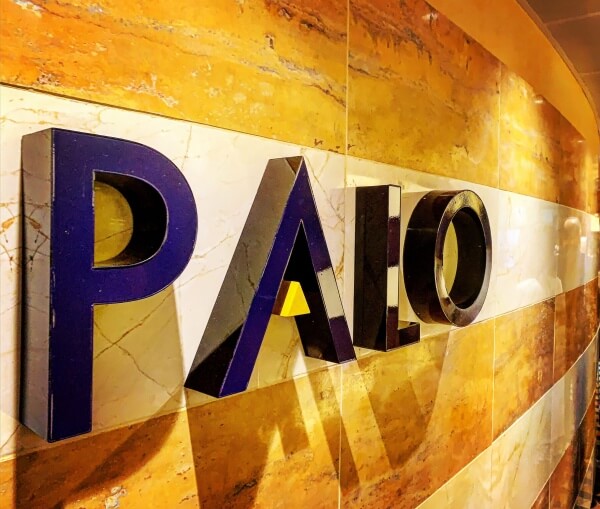 Last but not least, Room Service is available 24 hours. I highly suggest ordering the milk and cookies right when you get back at night as a night time snack or end the day with a Mickey bar.
Other Fun Tips onboard the Disney Magic
A few other fun tips to enjoy your time onboard the Disney Magic include the following:
Kids Clubs
Make sure your kids are signed up for the Oceanears Lab / Oceanears Club (ages 3-12), The Edge (ages 11-14) or Vibe (Ages 14-17). These areas are fantastic and your child will have the time of their lives playing, imagining, creating and exploring. These are great programs for all children of all ages with age appropriate activities led by experience Disney Crew
Members.  For guest 6 months to age 3 – Disney provides It's A Small World Nursery for an hourly fee.
Adult Entertainment
Hang out in the Entertainment District on the Disney Magic – After Hours. Night Clubs and live entertainment nightly for adult guest. You'll always find something different each night.
Spa Time
Take a relaxing trip to the Senses Spa and Salon. While you can enjoy a massage, facial and other spa services, the best relaxing and very affordable option is using the Rainforest room. Grab a day pass early and enjoy this relaxing room all day long.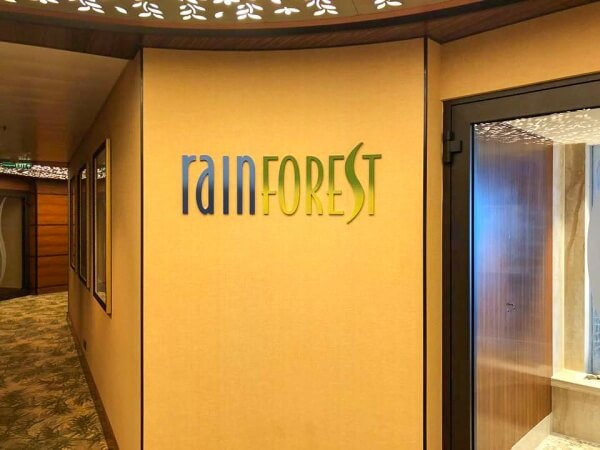 Now It's Time to Say Goodbye
Last but not least, make sure you attend the See Ya Real Soon party. This is in the lobby of each ship on the last day of voyage. This is a great time to see your favorite Disney characters one last time.
The Magic might be one of the smaller ships, but she offers a lot options and fun for passengers of all ages.
Similar Posts: