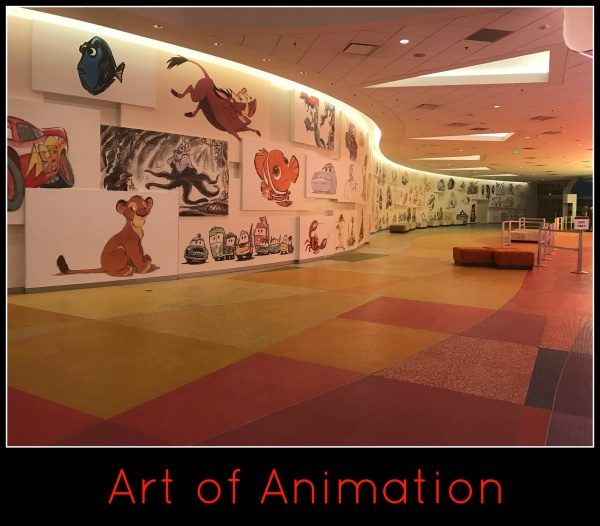 When you think about Walt Disney World, majority of the time you think about kids or being a kid and majority of the time the Walt Disney Value Resorts are geared towards kids but in my opinion that is where it stops at Art of Animation. This is a great resort for adults and kids alike, from their awesome food to the attention to details in 4 amazing themed buildings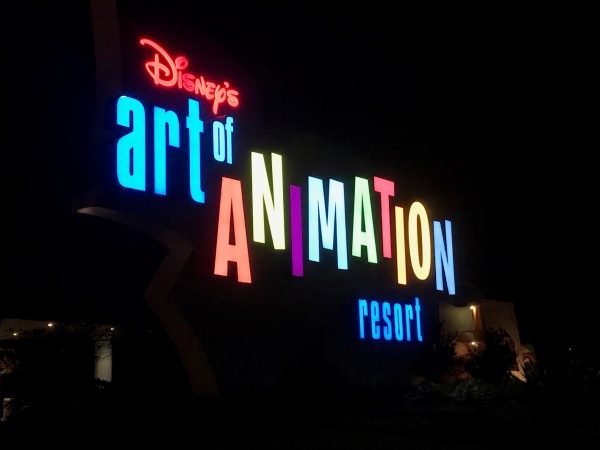 Food – Art of Animation is not your normal value resort food court or quick service location and with a name like Landscape of Flavors you know that you are in for a treat. For the kids, there is still the normal Cheeseburger, Chicken Nuggets, Pizza, and fries but for the kids, with a more adventurous palette or the adults who are tired of the normal quick service food for dinner, there is a Caprese Sandwich, Steak Sandwich, Pork Tortierre Pie, or their amazing Barbecued Pork sandwich which is on a cornbread waffle to choose from.
Running – After eating all the great food and you think that you need to go for a run but not sure where to go since you are at a resort, not to worry as the running trail at the Art of Animation is a great start. With 1.38 miles stretching around the wonderful and breathtaking Hour Glass Lake, you will find yourself stopping to reading all the great time events, such as do you know how many hours to took to draw the stampede of wildebeest in The Lion King? Stay here and you can find out.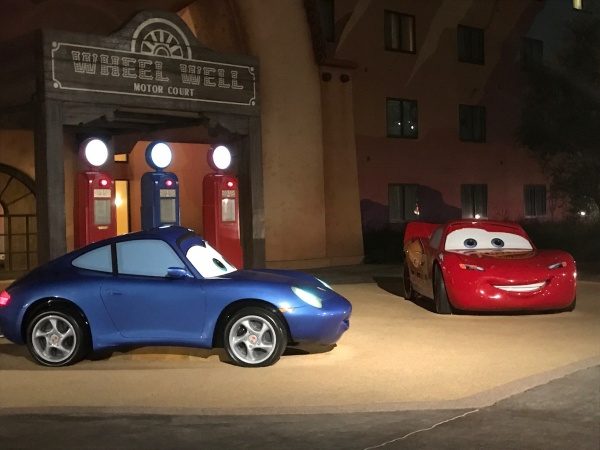 Themed Buildings and Pools – Why stop at just the food and running trails? Let's talk about the 4 amazing themed buildings that are located here. At the Little Mermaid buildings, you will feel yourself swimming with Ariel to find who's its and what's it galore while King Triton stands guard. At the Cars themed buildings, you will feel like you are racing with Mater and Lightning McQueen in Radiator Springs with Doc and Sarge standing by you can easily relax at the Cozy Cone Motel at the pool. Did you find Nemo? If not, you can find him at the Nemo themed building along with friends. While you are there relax in the only pool that has music under the water. While the other buildings are amazing by themselves my favorite is the Lion King building but make sure that you visit this building both in the day and at night as the whole place transforms to release an amazing attention to detail that only Disney could do.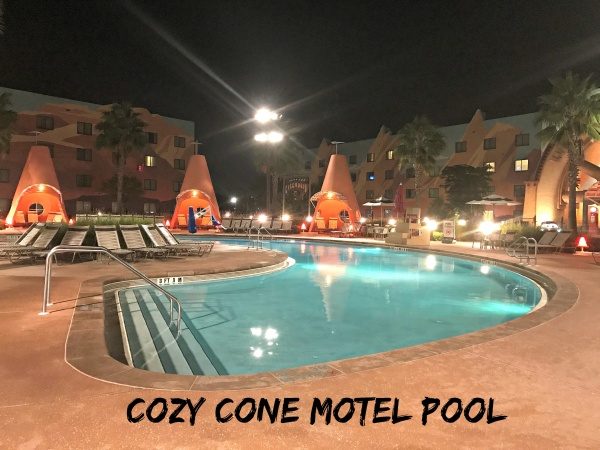 Similar Posts: