Universal Islands of AdventureI don't know about you, but one of my favorite parts of any vacation is taking pictures! Not only is it a way to look back on fond memories, but it's also a way to share your trip in real time with family and friends back home. My favorite way to share photos is through Instagram. Whether its a pretty photo on my feed or a quick video on my Instastories, Instagram is a great way to have fun while making memories. And today, I've got for you the Best Instagram Spots in Universal Orlando Resort.
We're going to stick to the parks and CityWalk, but if you want to check out some great photos and information on the resorts, head over The Magic for Less Blog all about Universal On-Site Hotels.
Before heading into the parks, the first photo stop you have to make is at the iconic Universal Globe!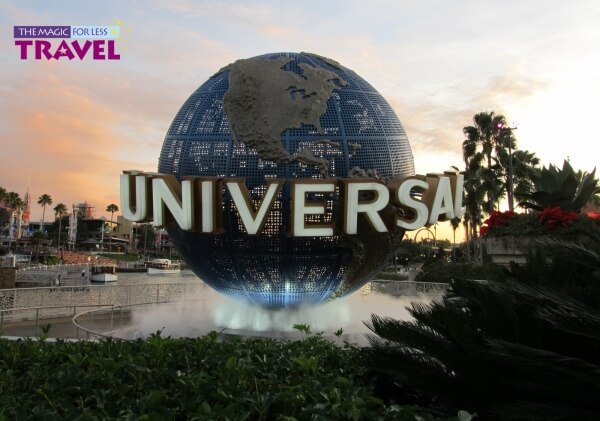 Even on a very rainy day, the globe makes for that perfect first photo to start your Universal Day.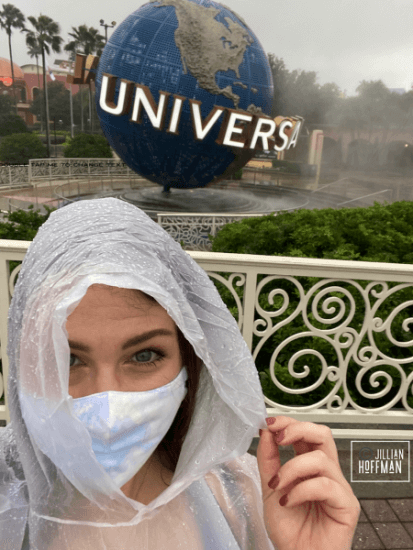 While this is my personal favorite first photo, I'd be remiss if I didn't mention the welcome sign as you enter CityWalk. This is a great one to take a quick snap for your Instastories to let your followers know what you're up to for the day.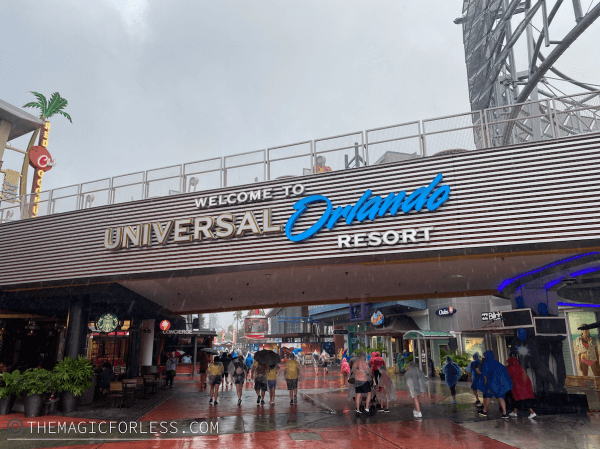 Best Instagram Spots at Universal Studios
Let's head over to Universal Studios and talk about some of the best Instagram spots there!
First up is the Universal Studios Florida entrance! You can snap a shot of just the arch, grab a selfie, or stage a photo of the whole family. They also add some extra decorations to it around the holidays and for Halloween Horror Nights.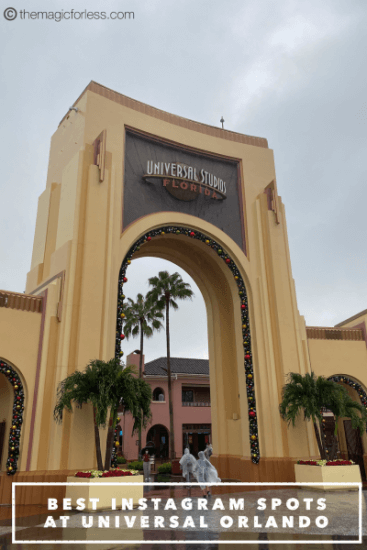 Who doesn't love taking photos in front of fun cars? Head over to Mel's Diner for a collection of classic 50s & 60s cars, including the famous Scooby Doo Mystery Machine!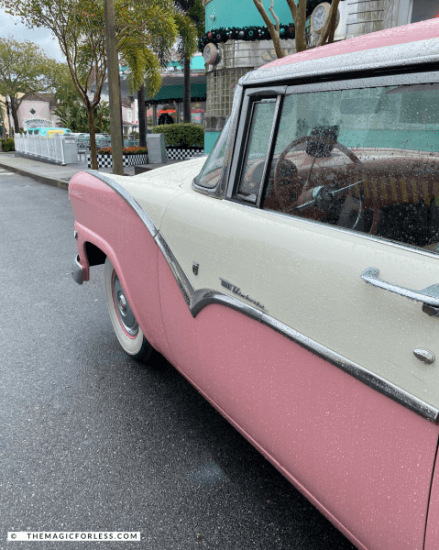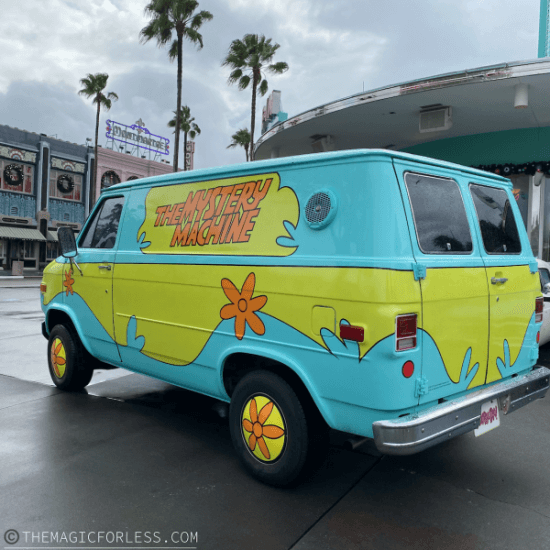 As you turn the corner at Mel's Diner, you'll find yourself in Hollywood! Be sure to find the famous Hollywood Sign and pretend you've been transported to California.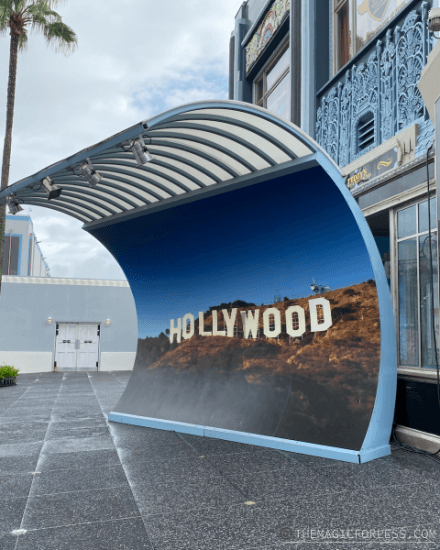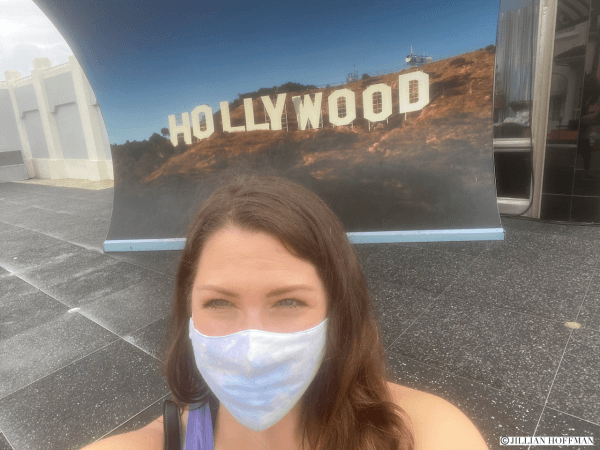 From there, I made my way over to Springfield to visit with the Simpsons. While there are tons of great spots to take photos with larger than life characters (statues of course), keep your eyes peeled for my favorite spot that's off to the side a bit.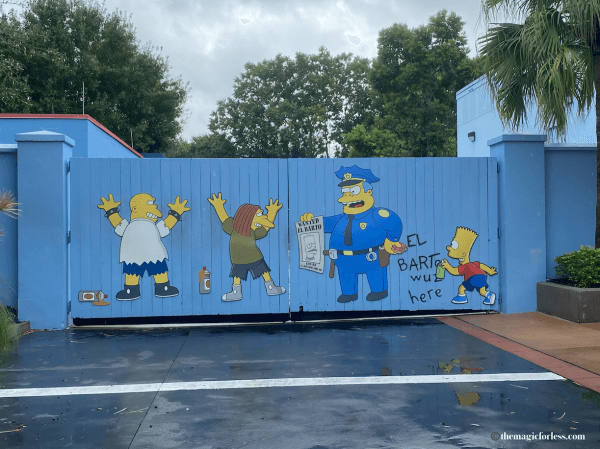 How fun would it be to grab your friends for a funny photo op with Bart Simpson!
Before we talk about all the amazing spots in both Wizarding Worlds of Harry Potter, there's one more spot you have to stop at.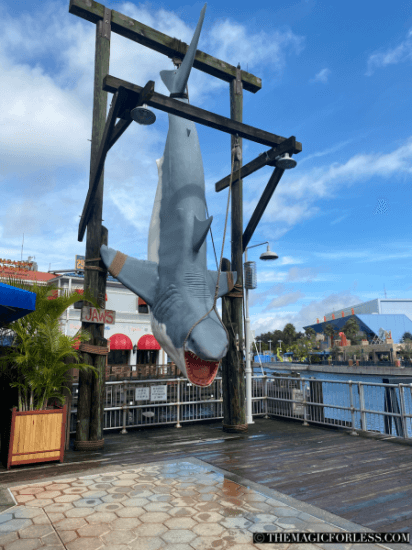 The iconic JAWS! The lines to take a photo with this great white tend to get a little long. Best tip is to visit this spot in the morning.
Wizarding World of Harry Potter Instagram Spots
If we're being an honest, we could have written an entire article on just Harry Potter Instagram spots! Both Diagon Alley in Universal Studios and Hogsmeade in Islands of Adventure are home to a multitude of photo opportunities. If you're looking to capture the perfect shot, be prepared to spend a good portion of your day exploring all the nooks and crannies in both parks. Early morning is best for those empty streets shots and dusk is the perfect time to capture those magic hour shots. For now, let's talk about my 2 favorite spots in each park.
First up is Diagon Alley. But before you go through the secret entrance, be sure to stop at the Knight Bus to ask the driver all your Harry Potter related questions.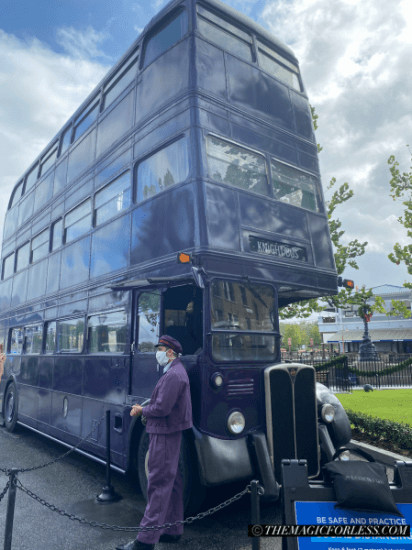 Once you enter Diagon Alley, the streets and shops with the dragon in the background make for magical photos. Wait a little bit and the dragon will add a fiery surprise to your photo.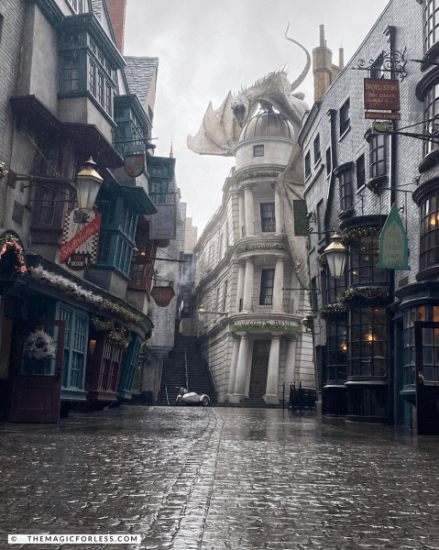 After roaming around Diagon Alley, get your ticket out for the Hogwarts Express! Once in Kings Cross Station, you'll magically make your way to Platform 9 and 3/4 for your ride to Hogsmeade! *In order to ride the Hogwarts Express, you'll need to have a park to park ticket. You can find out more about ticket options here.
Just like Diagon Alley, Hogsmeade is an Instagram lovers dream. Down every corner and alley is an opportunity for a fantastic photo. I personally always love the snowman; especially when he's dressed up for the holidays.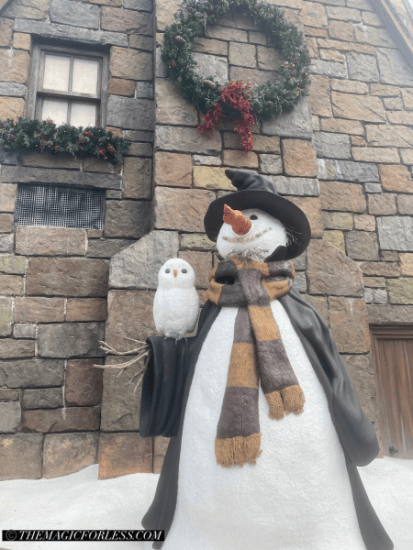 But head just outside of Hogsmeade and you'll capture the perfect photo of Hogwarts Castle. Pro tip – this photo is best taken around dusk to really capture the whole castle and the beauty that surrounds it.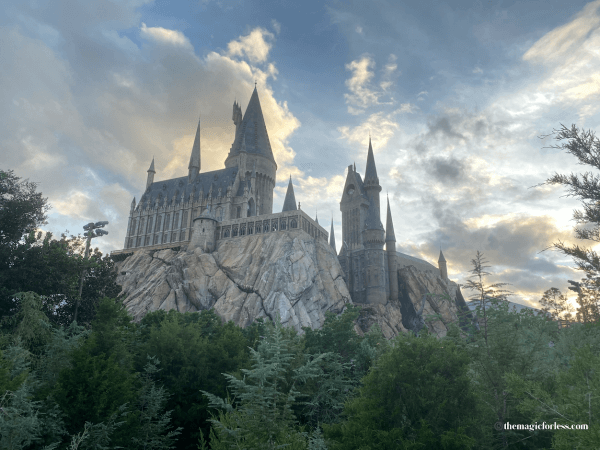 Continue along the bridge and let's take a look at Instagram spots through Islands of Adventure.
Best Instagram Spots in Islands of Adventure
The first land you'll stumble upon is Jurassic Park. Let your followers know you're about to embark on adventure with the Jurassic Park Jeep & T-Rex!!!!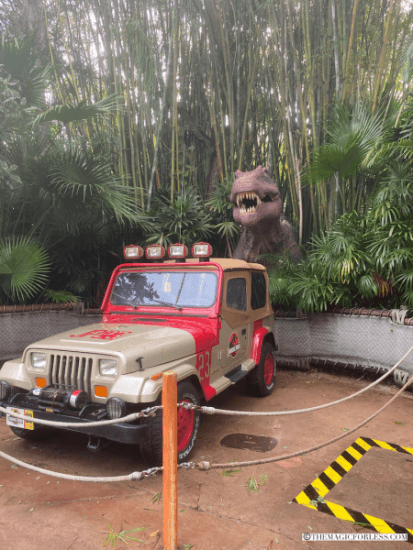 While I'm not including a photo here, if you really want some funny photos/videos, you have to visit the Raptor Encounter!
Over in Toon Lagoon are several spots to put yourself into the comic books. Find these fun comic bubbles with great sayings throughout your journey through this land.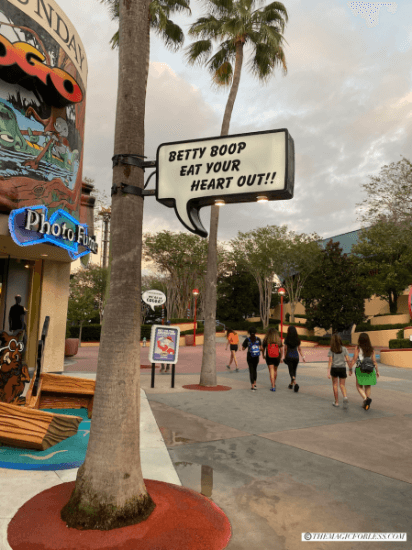 Then take your littles over to Seuss Landing to take photos with characters from the classic books!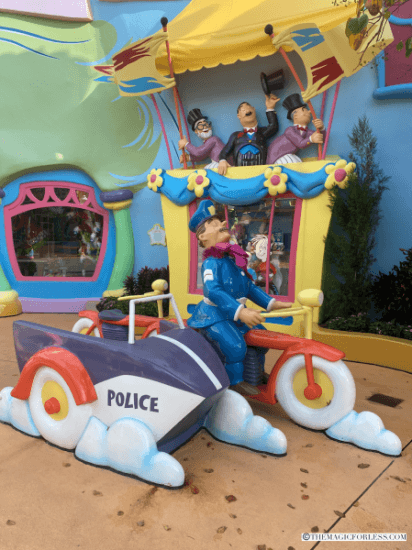 As you walk out of Seuss Landing towards the entrance of Islands of Adventure, look to your right and don't miss the pedicab. It's a fun photo op with the menacing Hulk Coaster in the background.
Now before we leave Islands of Adventure to go back to CityWalk, I have to share the best kept secret when it comes to instagram spots. There are two ways to get there. The first is by having a reservation at Mythos Restaurant. The second is to look for the entrance below right next to the restaurant.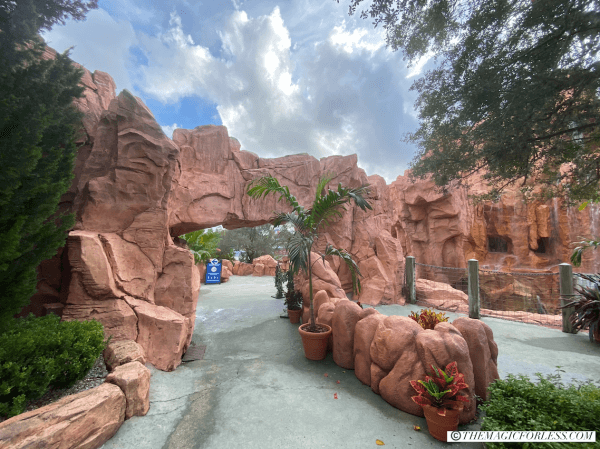 Yes, this will lead you through the smoking section, but I promise it's worth it. Through this path you'll find the bridge with the best views of Islands of Adventure! You can watch the Hulk Coaster and next year, the Velocicoaster!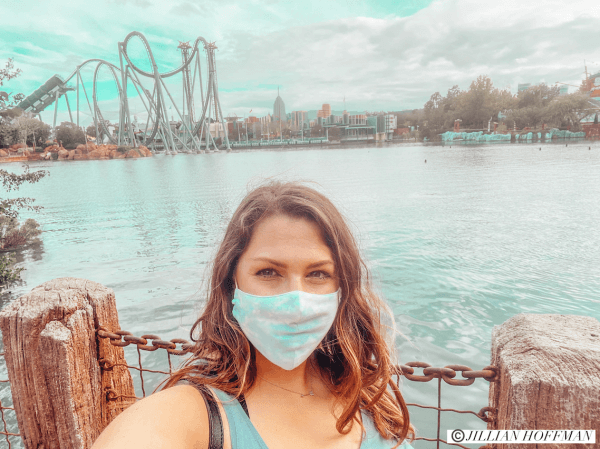 After a super fun day of photography throughout the Universal Orlando Resort Parks, there's one more spot you have to stop at.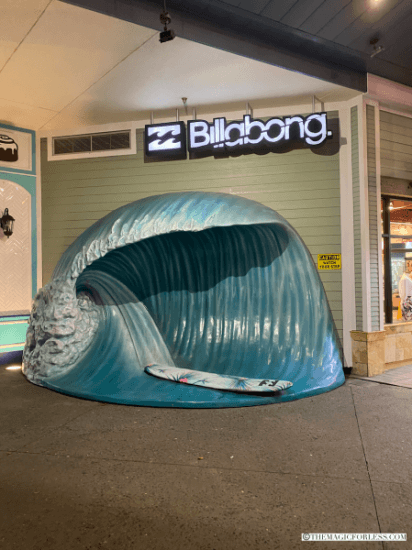 Catch the wave at the Billabong shop and surf your way out of Universal Orlando.
I hope these were some helpful tips! If you take any photos by these spots, be sure to tag us on Instagram @themagicforlesstravel!
And if you need additional help planning your Universal vacation, did you know that The Magic for Less Travel is a U-Preferred Travel Agency?!
Similar Posts: