Wahoo, you just booked your Universal Orlando vacation with your favorite travel counselor from The Magic For Less Travel!  You have your spectacular onsite resort secured, your exciting 3 Park, Park-to-Park tickets, the dining plan for everyone in the family, and the Universal Photo Package to capture those magical moments!   You're all set! Right?  Oh wait, how are you getting from the airport to resort and back?  Didn't your travel counselor suggest  booking Universal's SuperStar Shuttle?  They sure did!
Receive complimentary Universal Orlando vacation planning assistance from The Magic for Less Travel!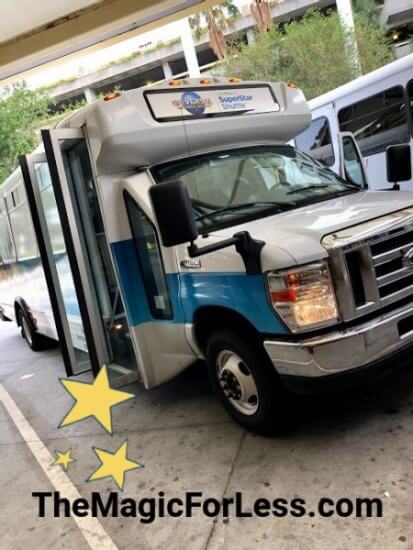 You're the star in your exclusive Universal SuperStar Shuttle!Universal's SuperStar Shuttle is a wonderful choice for guests' round trip transfers between Orlando International Airport and your Universal Orlando onsite resort and it's why we recommend it! Once you have your flights secured for your Universal Orlando Resort vacation, you'll want to be sure and send that information to your travel counselor. Your flight itinerary will need to be noted in your reservation so your pick-up times can be appropriately scheduled.
Get magical tips, discounts and information in our weekly newsletter!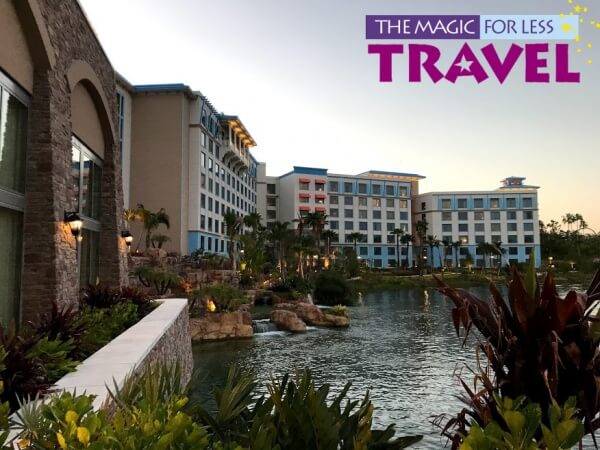 The exclusive Universal's SuperStar Shuttle service includes a warm welcome by the SuperStar team at the airport and round/trip transportation between MCO Orlando International airport and your amazing Universal Orlando Resort hotel.  Sounds terrific, doesn't it?  It really is and bonus, you can also book this service as a one-way transfer if that suits your vacation plans!
If you are arriving between 7:00 AM – 8:30 PM, you'll head to the Baggage Claim Level of your Terminal to collect your luggage.  If you are like us and like to know ahead of time what the layout is like, click here to see a map of the Orlando International Airport.
Got the bags? Great, now you'll head over to Terminal A- Level 1, which is the Ground Transportation Level.  There you'll receive your warm welcome at the Universal's Orlando SuperStar Shuttle Check-In Desk. After presenting a Valid photo ID and a copy of your E-Documents, you'll receive a Personalized Travel Wallet which will have your
pre-printed park tickets,
dining cards,
photo card
and any other fabulous amenities you added to your package!
Check out Loews Royal Pacific. one of the Universal Orlando On-site hotels!

You're all set  and if time allows on your arrival day, you could even head straight to the parks after getting checked into your spectacular Universal Orlando Resort!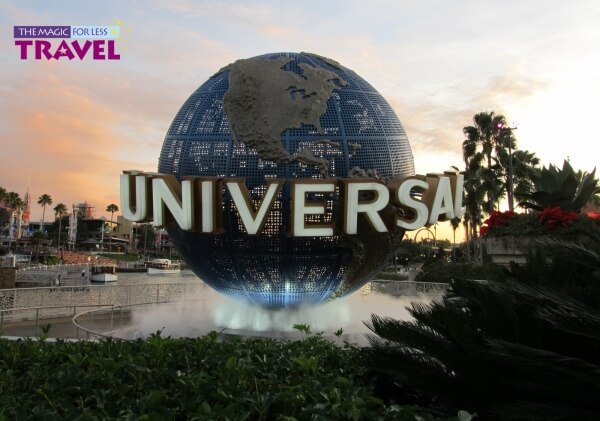 The shuttles may stop at other Universal Orlando Resort and the transfers take approximately 30 minutes each way.
It is important to note, this service is not offered for Sanford Orlando Airport (SFB). Also, if you are arriving before 7:00 AM or after 8:30 PM, there are special instructions in your E-Documents.  After you claim your luggage, you'll call the after-hours number in your doc to get your pick-up location at the airport.  Your shuttle driver will have the instructions on how to pick-up your complimentary Travel Wallet with your package information from the resort.  For the after-hours service, you will still need to present a valid photo ID and your E-Documents! Since you're such a SuperStar for booking Universal's Superstar shuttle – they may even ask for an autograph!
Alrighty then SuperStar – what are you waiting for?  Contact your travel counselor and to let them know you're ready for your Universal's SuperStar treatment to begin the moment you land in Orlando!
Similar Posts: