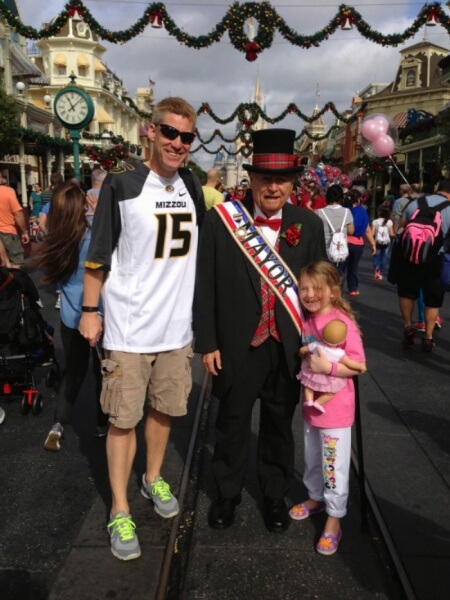 During my last trip to Walt Disney World, I had a blast with my family.  We decided to give the very busy week between Christmas and New Year's Day a shot, and we are so glad that we did! While it is true that you will have lots of other friends in the parks and resorts with you, I would not hesitate to travel during this time again!
One of the things that we really noticed on this trip was that on a daily basis, a wonderful Walt Disney World Cast Member would improve our overall guest experience.  As we arrived (it seemed with the masses from all over the globe!) on the first day of our vacation at Disney's Pop Century Resort, a great Cast Member named Eve took the time to find out where we were from, how many times we had visited before, and really struck up a great conversation with my youngest, Mallory about what she was excited about.  While she gave Mallory a cute "Mickey" sticker to really make her day, she made me feel like the "guest" that we are while on vacation at Walt Disney World!  She got everything done in a timely and efficient manner and sent us off with a smile!  The trip was off to a great start!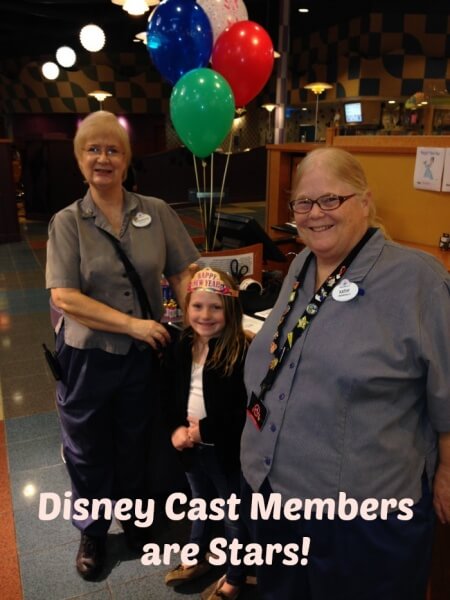 Our first stop, as on most of our trips, was to the Magic Kingdom.  We got there in time to see the "Welcome Show" (highly recommended!) and then proceeded up Main Street, USA.  Now I have a personal tradition that I always want to get my picture with the Mayor of Main Street, USA!  If you visit in the morning, he is usually milling about around the Emporium or Confectionary greeting his new citizens of Main Street!  As I approached the Mayor for a picture, he noticed my Mizzou jersey and asked how things were going back in Missouri.  He made my daughter feel like she was the only princess in the world, and started our day off in an incredible way!   The Mayor could have just posed for a picture, however he made the experience authentic.  You must shake his hand on your next trip!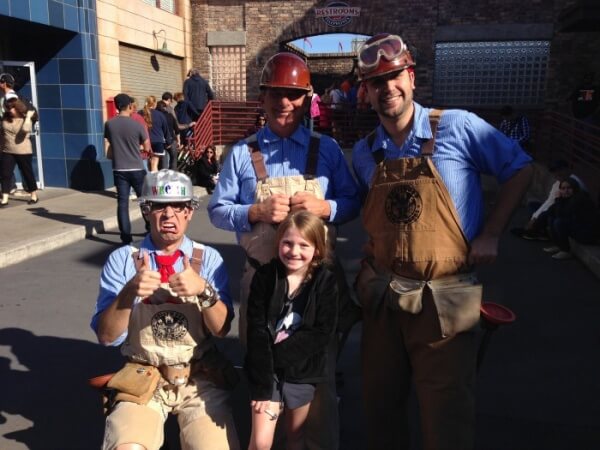 Finally, it was so incredible to see Cast Members that we have gotten to know over the years.  We are blessed to have the Be Our Guest Podcast where we speak with Disney fans from all over the world, and many of those friends have become Cast Members down at Walt Disney World.  When you know that someone who is deeply invested in what the Walt Disney World experience is all about, it is so wonderful to see these friends "in their element" making magic for guests from all over our planet.  Sometimes the experience doesn't have to happen to you; it is just as magical to see another guest treated like royalty.
On your next Disney vacation, I encourage you to stand back and watch the magic being created.  While we love the audio-animatronics and wonderful topiaries and background loops, keep an eye on those Cast Members.  They are the heartbeat of the Walt Disney World experience.
Hear Mike Rahlmann on the Be Our Guest Podcast every Monday, Wednesday, and Friday at www.beourguestpodcast.com, on iTunes, the free Stitcher Smart Radio App, TuneIn Radio, and more!
Similar Posts: