You don't have to be a celebrity to be escorted to the front of the line or brought in a back door to attractions.  You too can have VIP access to the parks.  VIP Tours are super popular among guests who simply want to spend more time doing, and less time waiting!  Sometimes that's us!!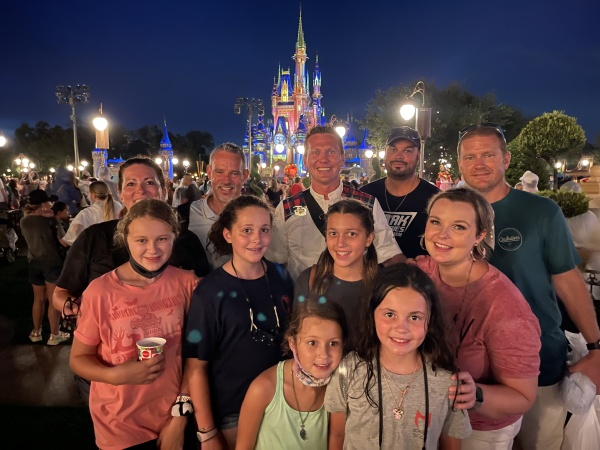 VIP Access vs Backstage Tours
Disney offers a few different types of tours including backstage tours where you can learn about the magic behind the scenes, but VIP Tours are truly meant to enhance your experience in the theme parks doing exactly what you want to do with VIP access.  If you're considering a backstage tour, those are amazing too!
Many VIP tour guides will do their share of storytelling too and give you all kinds of fun info about the parks and attractions!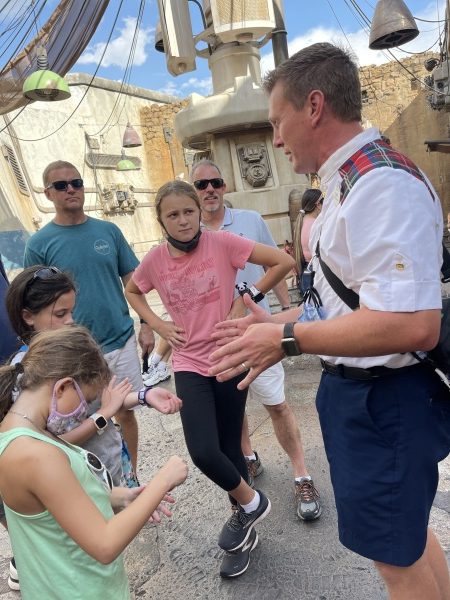 Private VIP Tours Provide VIP Access
If you opt for the VIP tour, your VIP Tour will be private and you'll have one Tour Guide per 10 people.
You can book VIP tours 60 days in advance and can be picked up in a private vehicle right at your resort to start your time with your tour guide!
You do need valid theme park admission and theme park reservations for all guests over 2 in your party.
VIP Tours can be booked for a minimum of 7 continuous hours and include up to 10 guests (including infants).
Private VIP tours range from $450-$900 per hour depending on the season.
There is no hard, fast rule, but many guests do tip their tour guides as a token of appreciation.
On a VIP tour,  you set the pace of your day.  It can be fast paced if you have an "aggressively fun" itinerary! You can also go more leisurely, and even stop to dine.  Your tour guide will provide water and light snacks during the tour.
We even got a gorgeous rainbow after a summer storm but I don't think they can guarantee that one. 😉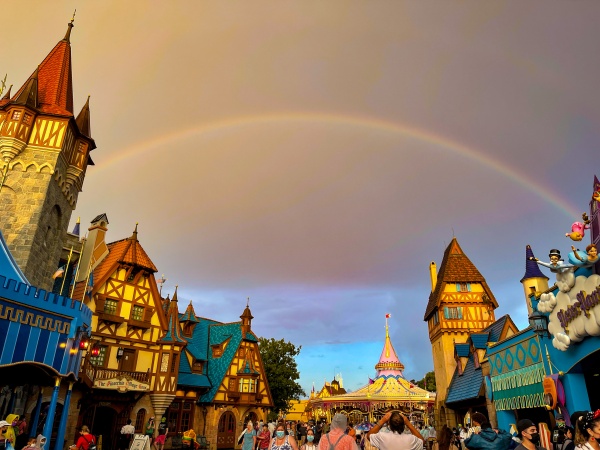 You'll be able to pick your start time and plan to visit multiple theme parks!  You plan the itinerary with feedback from your tour guide.  We love to plan to end the evening watching a nighttime spectacular with reserved viewing when on a tour!  When was the last time your kids could spread out and sit while watching the fireworks?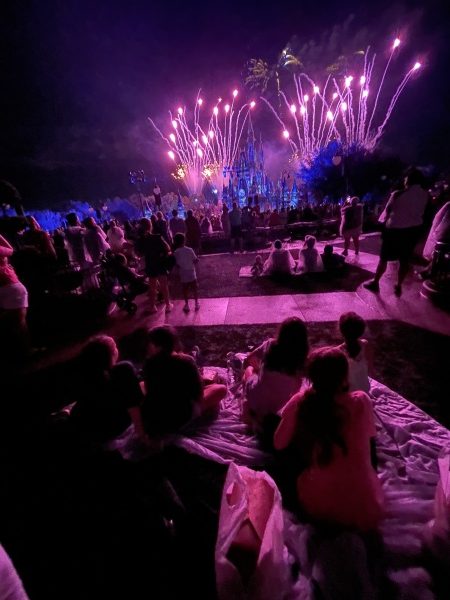 What's a Tour Itinerary Look Like? 
You really get to decide!  On one of our tours, we rode 15 attractions across all four theme parks,  had a couple of snack breaks,  and ended our day with a reserved area for the Magic Kingdom fireworks!  Another day, we didn't hit all four theme parks and rode some favorites multiple times.
You can start earlier in the day or later if you prefer.  You can get picked up right at your resort, or meet your guide in the parks if you've already gotten a jump start on your day!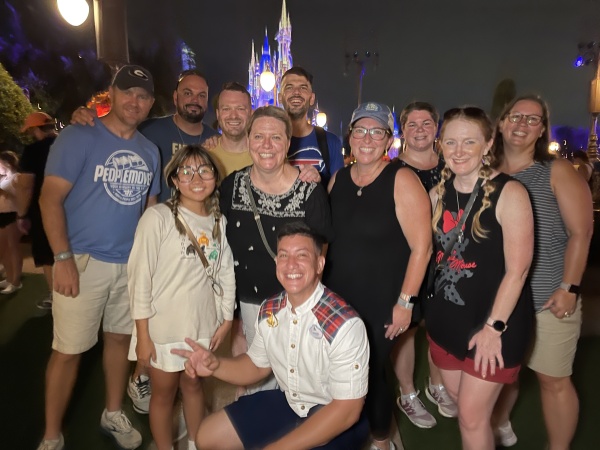 Why do we recommend VIP Tours?
We have done a few VIP Tours and can't speak highly enough about this option!  This is the way to go when you want to get things (attractions) done in the parks!  Who doesn't want VIP access to Walt Disney World theme parks?
It's a great option for parties who really don't want to – or can't- wait in line!  Guests who book shorter stays but have a lot on their "to-do" should definitely consider a VIP Tour! You  won't leave feeling like you missed things you wanted to do!
I've said before "I would pay not to wait in this line" and when booking a VIP Tour, I can do just that!

TMFLT Tips for VIP Tours
Meet your Tour Guide in a park so that you don't take up time driving to the first location.
Let VIP Services know your most important priorities in advance so they can suggest where to start.
Start your tour later in the day to snag that reserved viewing area for the fireworks at the end of your tour!
Include up to 10 guests so you can share the cost.
Let you travel agent book your tour early as these sell out!  We also have recommendations for Tour Guides!
Do you want VIP Access with a VIP Tour? 
Let us know! I'd love to help you and your family plan your next vacation whether it be a Disney destination or somewhere else!  We help you plan vacations all over the world so just send me an email at jocelyn@themagicforless.com or fill out a no-obligation quote request to get started! And be sure to connect with me on social media or sign up for my news & updates!
Similar Posts: