Let's get ready for your upcoming vacation on the high seas.  Let's decorate your stateroom door!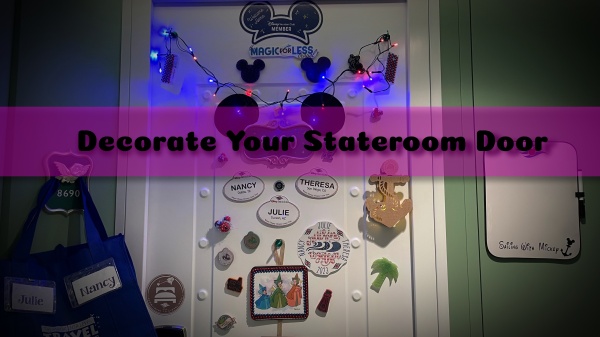 Getting Started
There are so many ways to decorate your stateroom door to show off your love of cruising and Disney.  You are only limited by your imagination when it comes to decorating your stateroom door.  Please remember that you must follow Disney Cruise Line rules for decorating your door.  Most importantly, no tape or permanent adhesive.   Magnets are all I ever use.  You can find all sorts of items to make into magnets.
I found stickers at my local dollar store and applied them to plain magnets.  You can make little Mickey Mouse heads with 1 pompom and  2 smaller pompoms glued together onto a magnet.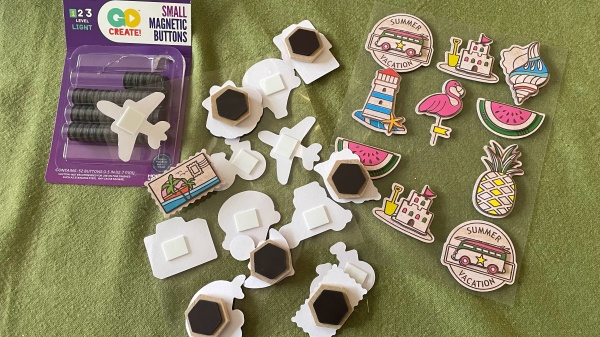 You can find battery operated light strings at your local craft or dollar store.  I tied a loose knot near the battery pack to hang on a hook.   I decorated the battery pack with dot stickers to hide the batteries.
There are many groups on Facebook that have Disney themed printables to personalize, print, laminate and make into magnets.  I especially like the nametags.  I used Arial Rounded font to get them to look like Cast Member nametags.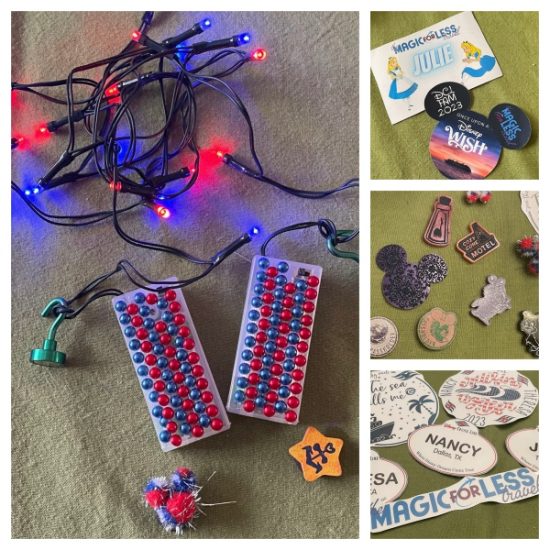 Decorating Your Door
I pack my decorations in my carry on so I can start decorating at once.  We also participated in a Fish Extender exchange and hung our simple bag on the clip next to the door.    My last cruise was a 3-night on the Wish and I left my lights on the entire cruise.  For longer cruises, you might want to bring back-up batteries.  The hooks that I used are also good for use inside your stateroom because the walls are metal.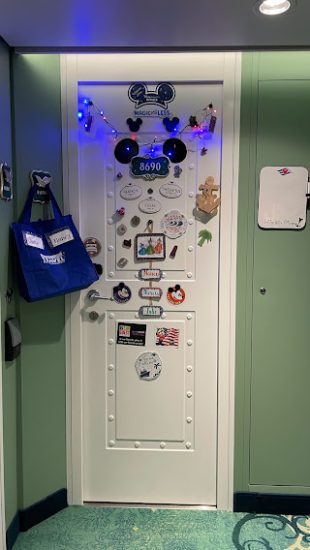 DCL with MFL Facebook group has some great cruising tips.  We have another blog about reasons to decorate your stateroom door from The Lawleys.   Check that out here.
Planning a Cruise 
Interested in a cruise or visiting a Disney or Universal theme park?  I'd love to help you plan your next vacation!  Contact me for a free, no-obligation quote Julie Dobrin at The Magic For Less Travel.
Similar Posts: