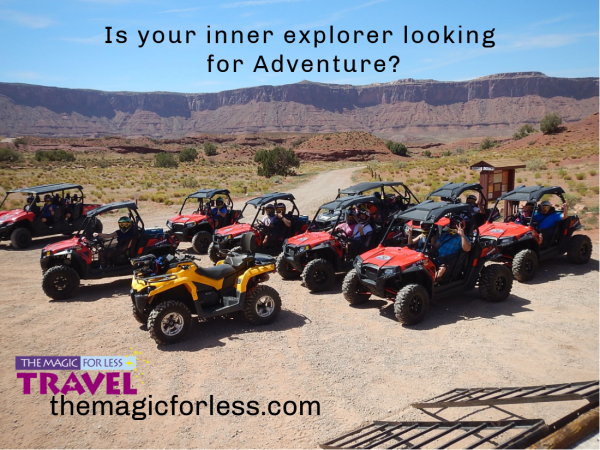 Is your inner explorer looking for adventure?  Well, look no further than your own 'backyard!'  You can make magical memories exploring the U.S.A. with Adventures by Disney.  There are  10 domestic Adventures by Disney itineraries that help your family see the U.S.A. like never before!
Discover some of the most iconic domestic destinations through insider access & extraordinary experiences!  Your Adventure Guides and local experts will connect you to the rich history, tradition, and culture of each destination.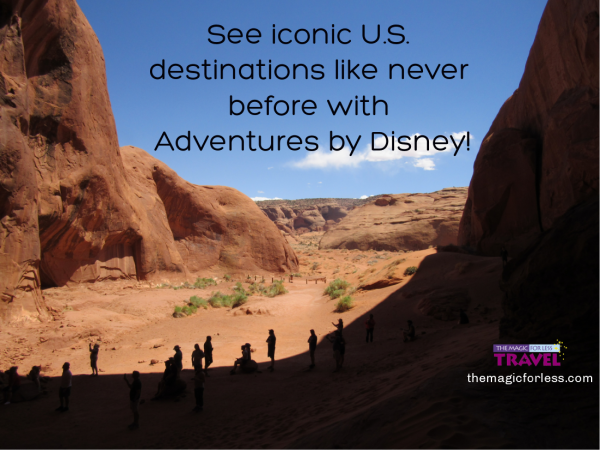 Your Adventure Inclusions
Each Adventure includes top notch accommodations, most meals, VIP access & private events, admission fees to attractions & entertainment, the services of 2 Adventure Guides, multiple local experts, transportation within the itinerary, and so much more! The domestic Adventure by Disney itineraries are designed to completely allow each family to make treasured memories that last a lifetime!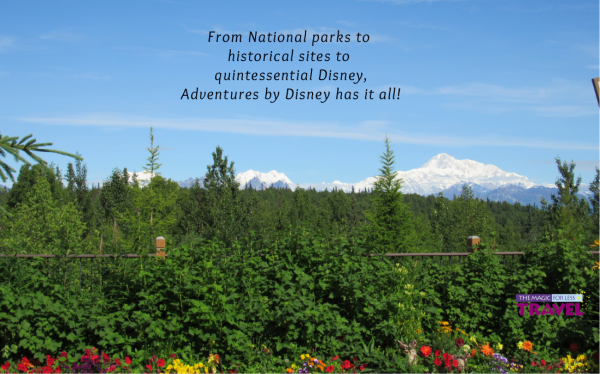 North American Adventure by Disney Itineraries include:
Alaska – 8 Days/7 Nights of exploring 'The Last Frontier'! You'll visit Denali National Park, pan for gold, meet real Iditarod sled dogs and wander through this amazing landscape by bike, kayak and on foot!
Arizona & Utah – 8 Days/7 Nights journeying back to 'The Old West'! Visit some of our most unique National Parks: Grand Canyon Nation Park, Monument Valley & Arches National Park. You'll enjoy beautiful hikes in the parks, river rafting on the Colorado River, Native American music & storytelling and even a Cowboy Cookout.
Montana – 7 Days/6 Nights immersed in the awesome beauty of the natural wonders of Montana! You'll visit Yellowstone National Park, stay at a rustic dude ranch, go glamping under the stars, ride horses, do a little fly fishing & more.
Wyoming – 7 Days/6 Nights enjoying the wonders of Wyoming! Visit Yellowstone National Park & Grand Teton National Park.  See Old Faithful, enjoy whitewater rafting, hike famous trails and soak in the views from your lodge.
Disneyland Resort and Southern California – 6 Days/5 Nights of fun-filled experiences! You'll feel the excitement of Hollywood with VIP visits to the Walt Disney Studios, The Jim Henson Company Lot and learn of the Disney connection with each stop!  Then spend time at Disneyland with exclusive access to parks and behind the scenes tours.
ABD Short Escapes
Adventures by Disney also offers Escapes that include 2-5 day itineraries.  It's a great opportunity to create magical memories in just a few days!  The North American Escapes include:
Boston Escape – 4 Days/3 Nights. History will come alive in this important stop in American History!  Walk the Freedom Trail, visit the Old North Church, row the Charles River & enjoy a traditional New England clambake and more!
Disneyland Resort & Southern California Escape – 4 Days/3 Nights. Peek behind the scenes at The Walt Disney Studio, Walt Disney Imagineering and spend time in Disneyland making magical memories!
Winter in Wyoming – 5 Days/4 Nights. Discover the winter wilderness of Wyoming & Yellowstone National Park! You'll be mesmerized by the snow-capped Rocky Mountains, explore geysers, dog sled through snowy country sides and more!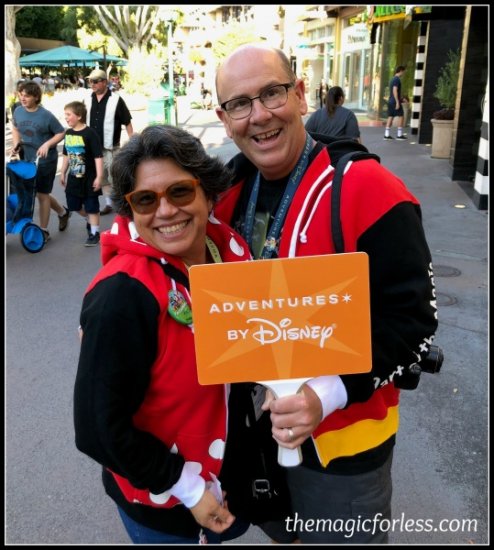 We have enjoyed 2 of the domestic  Adventure By Disney itineraries.  Both experiences left us anxious to go again!  Great news – there is more to explore!  Along with the 10 domestic itineraries, you'll find a whole host of international Adventures as well.
Reach out to us today. The Magic For Less Team is standing by to help your inner explorer find the perfect domestic Adventure by Disney  vacation that is just right for you!
Similar Posts: