Discover Alaska with Adventures by Disney: Unveil the Majestic Beauty of 'The Last Frontier'
Experience the mesmerizing allure of Alaska, often termed "The Last Frontier," through a captivating Adventures by Disney tour. Set against a picturesque canvas of towering mountains and shimmering glaciers. The Adventures by Disney Alaska itinerary offers deep dives into the region's indigenous cultures, exciting explorations in the vast Denali National Park, and authentic gold panning experiences.
Meet genuine Iditarod sled dogs and craft lifelong family memories as you hike, bike, and kayak through some of North America's most spectacular landscapes. Immerse yourself in the unmatched grandeur of Alaska and embark on a journey of a lifetime.
Alaska Trip Highlights
Experience an extraordinary journey of a lifetime with Adventures by Disney! These Alaska guided tours are meticulously crafted to provide you with an unparalleled exploration of the stunning landscapes, rich cultural heritage, and captivating wildlife of this pristine wilderness. Discover an adventure that combines Disney's legendary storytelling with the breathtaking beauty of Alaska.
Anchorage, Talkeetna, Denali National Park, Girdwood | 8 Days / 7 Nights
Denali National Park
Explore the unique biomes of Denali, from the boreal forest to dramatic subalpine tundra, during a guided tour of Alaska's great wilderness.
Eklutna Lake Bike Riding & Kayaking
Bike and kayak through the dramatic Alaskan outdoors while watching for local wildlife.
Spencer Glacier Float Trip and Salmon Bake
Raft amongst the stunning glaciers of Spencer Lake, then dine on fresh salmon.
Girdwood Mining Town
Explore this historic town founded as a supply camp for gold miners on the Turnagain Arm.
Alaska Railroad Ride
Travel the rails through the scenic wilderness and learn about life in Alaska's back country.
Gold Panning
Stake your claim as you learn techniques before trying your luck panning for Alaska gold in Crow Creek.
Visit a Championship Kennel
Visit the Happy Trails Kennels and see the champion sled dog team.
Alaska Wildlife Conservation Center
Learn about conservation efforts as well as animal rehabilitation from a local naturalist.
Denali National Park & Talkeetna
Spend the day exploring the natural beauty and local flavor of these scenic Alaskan locales.
Alaska Adventures by Disney Departures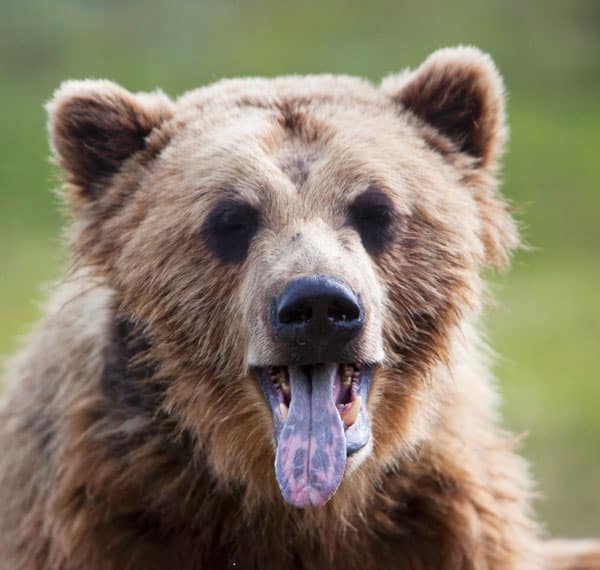 Adventures by Disney carefully selected departure dates ensure that you can witness Alaska's wonders in all their splendor. Join Adventures by Disney for an unforgettable expedition, guided by Disney-trained experts, where every departure date promises a unique adventure filled with captivating experiences, legendary storytelling, and the renowned hospitality that only Disney can provide.
2024 Season Alaska Dates
May 27, 2024 – Jun 3, 2024 – Adult Exclusive
Jun 3, 2024 – Jun 10, 2024
Jun 10, 2024 – Jun 17, 2024
Jun 13, 2024 – Jun 20, 2024
Jun 17, 2024 – Jun 24, 2024
Jun 20, 2024 – Jun 27, 2024
Jun 24, 2024 – Jul 1, 2024
Jun 27, 2024 – Jul 4, 2024
Jul 1, 2024 – Jul 8, 2024
Jul 4, 2024 – Jul 11, 2024
Jul 8, 2024 – Jul 15, 2024
Jul 11, 2024 – Jul 18, 2024
Jul 15, 2024 – Jul 22, 2024
Jul 22, 2024 – Jul 29, 2024
Jul 25, 2024 – Aug 1, 2024
Jul 29, 2024 – Aug 5, 2024
Aug 1, 2024 – Aug 8, 2024
Aug 5, 2024 – Aug 12, 2024
Aug 8, 2024 – Aug 15, 2024 – Adult Exclusive
Alaska Adventures by Disney Trip Overview
Alaska Accommodations
Anchorage Marriott Downtown
Talkeetna Alaskan Lodge
Grande Denali Lodge
The Hotel Alyeska
Flights
Arrive: Ted Stevens Anchorage International Airport (ANC)
Return: Ted Stevens Anchorage International Airport (ANC)
Meals
7 Breakfasts
5 Lunches
5 Dinners
Age
Minimum Age: 5 / Adult Exclusive: +18
Suggested Age: 6+
Newsletter
Stay informed of the latest Adventures by Disney Discounts and Offers. Subscribe to the Magical Notifications weekly newsletter from our friends at The Mouse For Less.
NOTE: After subscribing, you will receive an e-mail asking you to confirm your subscription. This is a standard security feature. Follow the instructions in the confirmation e-mail to complete your subscription.
Book Your Adventures by Disney Alaska Experience
Dive into the scenic beauty of Alaska with a memorable Adventures by Disney vacation. Explore the state's mesmerizing natural wonders and seize the opportunity to create enduring memories. Secure your spot on this unparalleled Alaskan journey today and cherish moments that will resonate for a lifetime!
Book your Alaska Adventures by Disney guided tour with The Magic for Less Travel and receive our concierge vacation planning assistance and save up to 5% on the price of your Adventures by Disney vacation!