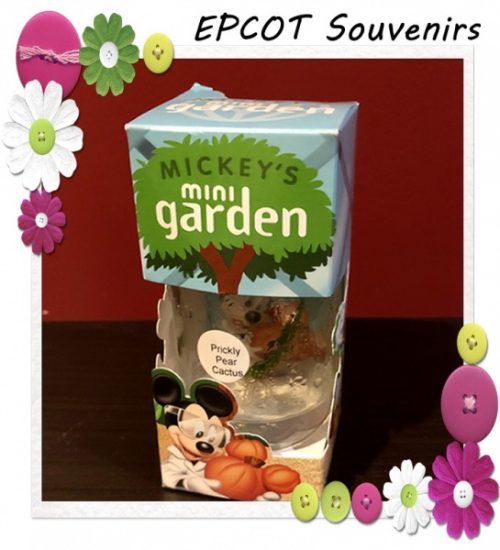 Finding the right souvenir is always a fun part of my vacation.  I want something that will bring about great memories of my trip while I'm at home.  While I do enjoy a special t-shirt or pair of sparkly mouse ears, they usually go in a drawer or get packed away until my next trip.
In Epcot in the Land Pavilion to the left of the entrance of Soarin' there's a small shop that sells souvenirs, across from that is the desk to sign up for Behind the Seeds Tour.  Both these areas sell "Mickey's Mini Garden" plants.  They are located on a small display that you might miss if you aren't looking carefully.  This plant tissue culture comes from the regeneration of cells from a parent plant located in the Land greenhouse.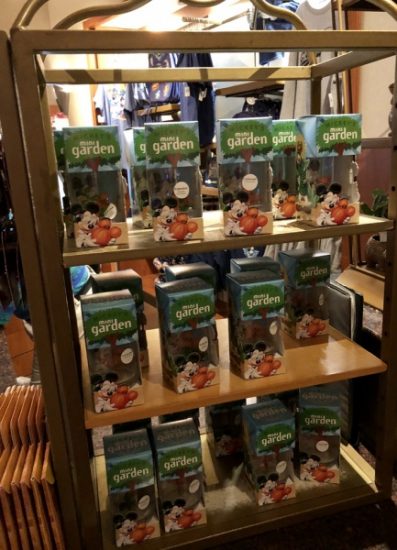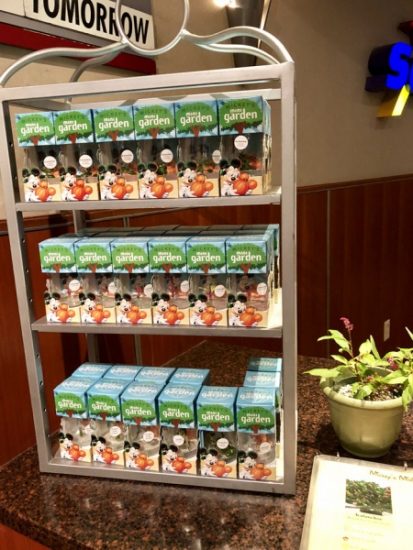 The plants are tiny, about 1-2" tall and are in sealed glass jars which are in a colorful box.  The plants are growing in a gel medium and do not need to be watered.
The first time I brought one of these plants home I was so excited to plant it!  I read the directions and planted them!  It died pretty quickly.  I was very disappointed and I figured the plant wasn't strong enough after traveling so far home.  On my next trip, my husband & I took the "Behind the Seeds Tour" and we noticed them growing in the lab.  I told the tour guide about my disappointment with my plant.  She told me to keep it in the jar as long as possible.  The gel medium is all it needs!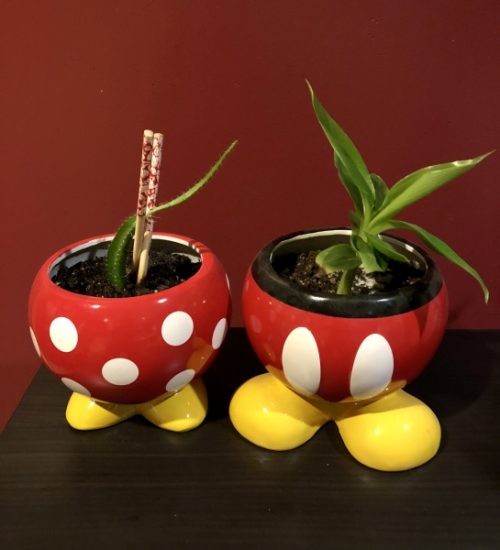 On that trip, I bought a banana plant and a dragon fruit.  When I got home I left it in the jar for close to 6 months.  It grew beautifully and was close to the top of the jar when I decided to plant it.  A year later they are doing great.  I've added three more to my collection- prickly pear, vanilla & kalanchoe which is all thriving in their jars.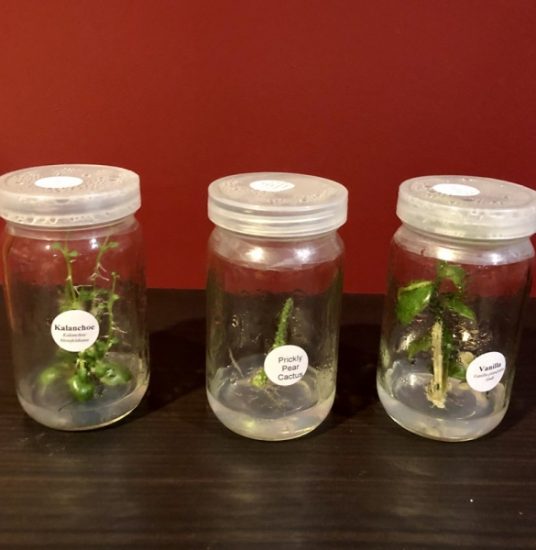 This is the souvenir that keeps on giving!  They are relatively easy to grow. One plant I would avoid is the Venus flytrap.  It's a fun one to have but really hard to keep alive!
Are you interested in adding one of these plants to your garden?
Similar Posts: