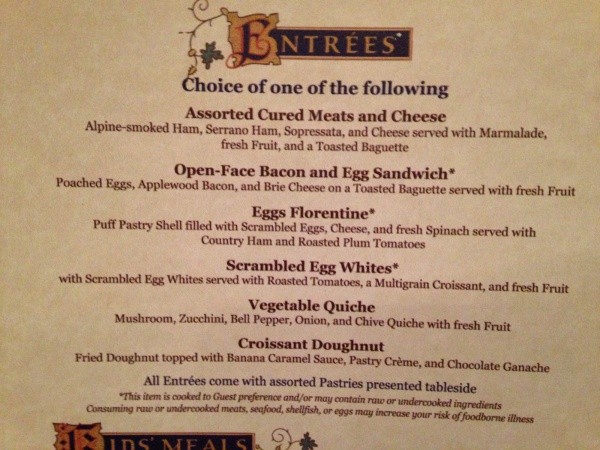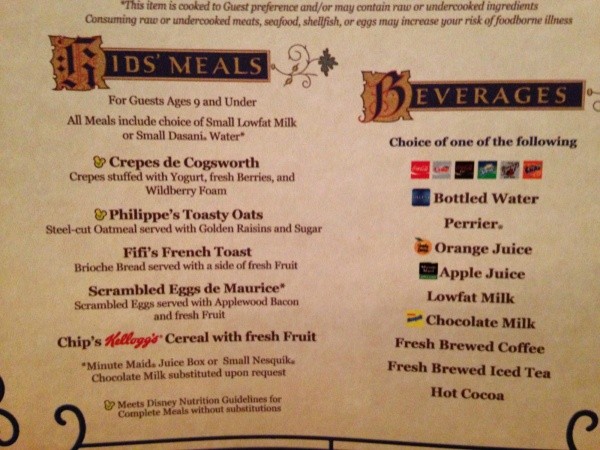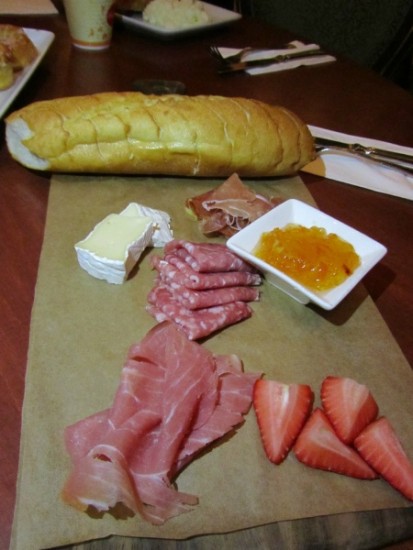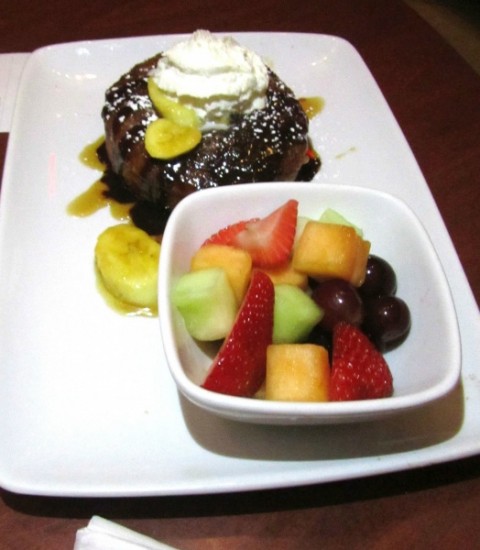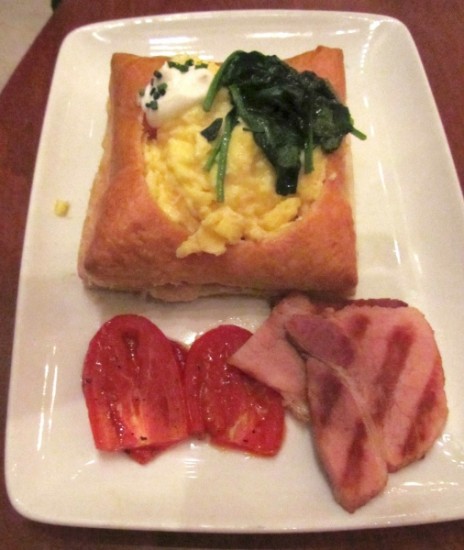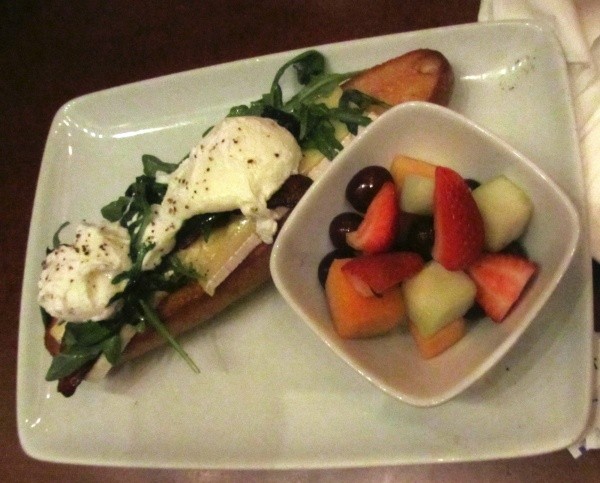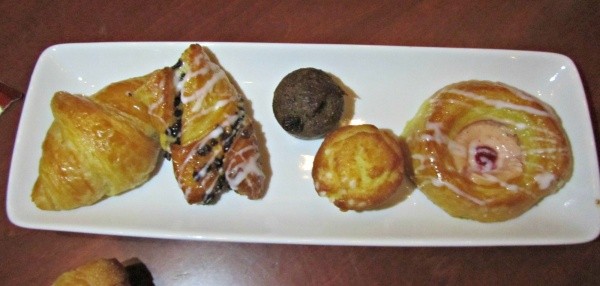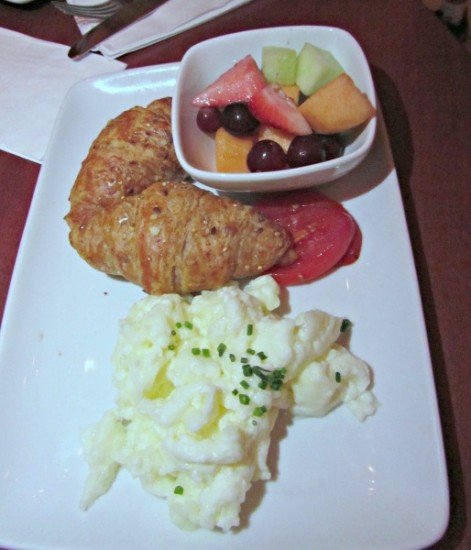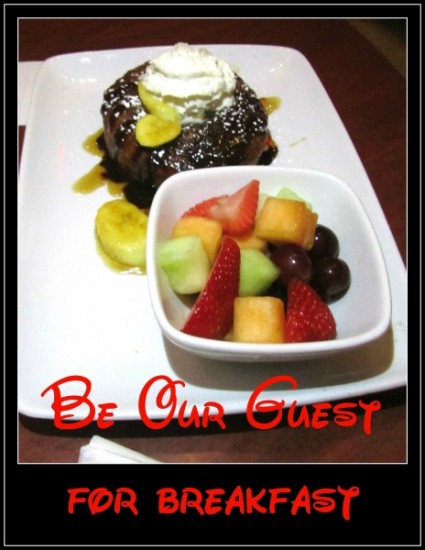 One of Walt Disney World's most popular restaurants (rivaling even Cinderella's Castle in popularity!) is "Be Our Guest" in the New Fantasyland section of Magic Kingdom. Since its opening a few years ago, this restaurant has only offered lunch and dinner. Lucky for us, they decided to open for breakfast, and today (March 20th) was the very first official day of opening!
A few of us managed to get the first reservations for opening day, so we couldn't pass up the opportunity to give the breakfast a try!  As soon as we reached the entryway, they handed us a menu listing all the offerings.  One of the restaurant managers told us they are still testing the logistics and menu items, which is why they've only announced a limited window for reservations: March 20 – June 18.
It is currently a pre-fixe menu, which should help speed up the payment process. For those on a Disney Dining Plan, breakfasts will equal one Quick-Service credit per person. If paying out of pocket, adult entrees cost $19.99, and children ages 9 and under pay $11.99. The cost of your meal includes a pastry tray (mini muffins, small croissant, Danish, etc.), the main entrée, and a beverage.
Much like the quick-service lunches, you will place your order and pay for your meal first. You can sit anywhere you'd like—the main ballroom, the West Wing on the Rose Gallery.  The magic "rose" will help the wait staff find you when it's time to bring you your food.
While waiting, you can make your way to the drink station to get your soft drinks, coffee, hot chocolate, or tea. If you ordered a bottled drink (orange juice, apple juice, water), it will be delivered with your food.  Your pastry tray will be brought to your table within the first few minutes. The number of trays you receive will depend on the size of your party, but each table should have at least one. Our party consisted of six people, and we were brought two trays.
There's a good selection of entrees. Our group tried to choose as many different items as possible.  For the most part, the food was delicious. The only issues we had were the temperature of the eggs and hot drinks. Eggs ranged from warm to downright cold, and the hot water at the beverage station was never quite "hot".  Keep in mind that this was the very first day of opening, so a few glitches were expected. We gave positive feedback to management, who will work diligently to fix these areas, so by the time you visit Be Our Guest, these issues should be fixed. If not, then definitely let your server know – they will do everything to correct the issue(s).
Be Our Guest is one of my favorite restaurants – more for the fact that it's the Beast's castle than for the food selection (which isn't bad, but pricy)!  Breakfast is an excellent deal if you are on the Disney Dining Plan. However, if you're paying for your meal outside of a dining plan, you may find this to be over-priced. As with many other dining locations in Walt Disney World, you are definitely paying for the ambiance and location, and not just your food!
Similar Posts: