Disney cruises come with so much already included.  From complimentary soda, delectable food, attention to detail and Disney service, staterooms with lots of storage, character meet and greets, Broadway style shows, kid's clubs, pools and other water fun, to all the fun trivia, comedy, music, and adult only areas onboard…Disney cruises are enjoyable without spending more than the cruise fare.
There are many other services and fun to be had, though, that you can add to your cruise.  From shore excursions, fun adult beverages, Bibbidi, Bobbidi, Boutique makeovers, spa and massage services, internet packages and more.  These extra offerings can make a great vacation, a magical one.
I was able to experience a couple of extra offerings while on my last Disney Cruise aboard the Disney Wonder.
Chocolate and Liquor Tasting
One of the things I was able to do, was a Chocolate and Liquor tasting.  I saw chocolate and thought…sign me up!  It was really easy.  We just went to the Guest Services desk and they were able to charge it to our on board account, and let us know where and when to attend.  They had a wine tasting and a beer tasting during our sailing as well.  Our tasting was in the Cadillac Lounge.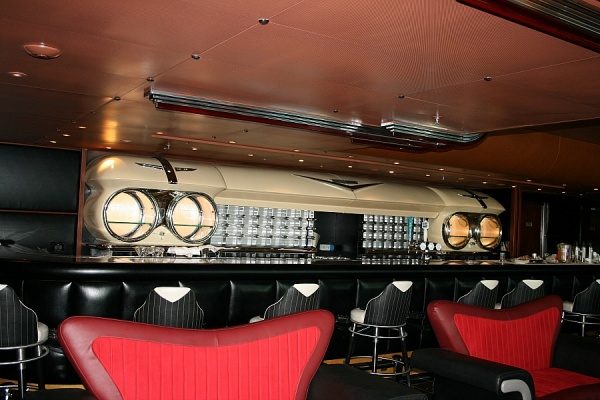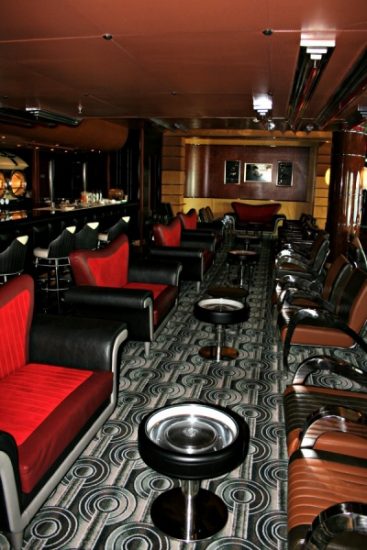 The Cadillac Lounge is one of the adult only areas on the ship.  Decorated with seating styled like a 50's era car's leather back seat, hubcap tables with glass tops, and a replica of a Cadillac Coupe de Ville with working headlights spanning the gorgeous bar.  You feel as if you have walked into another time.  Our eye is quickly drawn to the set up of liquor and chocolate we are about to indulge in, though, and we select a spot.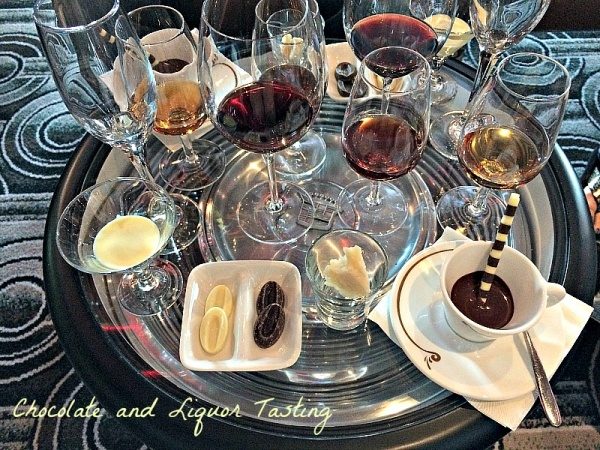 I was very pleased with the offerings which included selections of white and dark chocolate, creamy melted chocolate, and even some parmesan to be paired with some champagne, red wine, port wine, and good old Scotch whiskey.  I really enjoyed learning about where and how these beverages are made and how to pair them with the best and correct foods to ensure a "good pairing".  The sommelier was very knowledgeable, encouraged questions, and seemed to really love her job.
Palo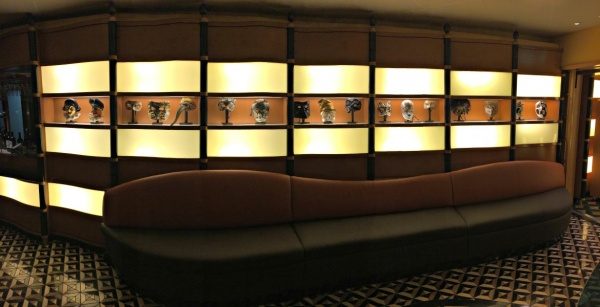 Another of the things we enjoyed was dining at Palo.  Palo is an adult only dining option with Italian inspired cuisine.  It was a bit of a splurge but we elected to try the Esperienza del Vino wine pairing menu.  It was well worth the extra expense.  The food was impeccable and the pairings were well thought out.  The restaurant was elegantly decorated and we enjoyed an unforgettable view of the sunset from the aft of the ship.  I was with a friend, but I can envision this being a great romantic spot for couples to enjoy each other and some sophisticated dining while the kids enjoy the kid's clubs.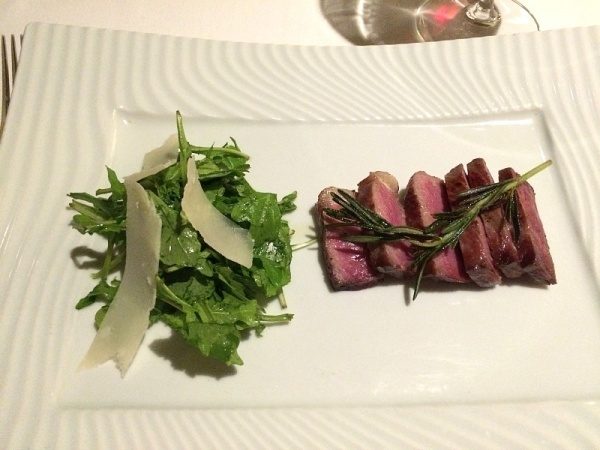 The wine and courses were well timed to allow you to savor your food.  Our waiter was friendly, courteous, and professional.  He even thought to bring us the "not to miss" soufflé that was being served in the dining room that night along with the dessert that came with our meal.  It is highly recommended that you make reservations for Palo in advance at final payment date or earlier for Castaway Cay Club Members as reservations do fill up.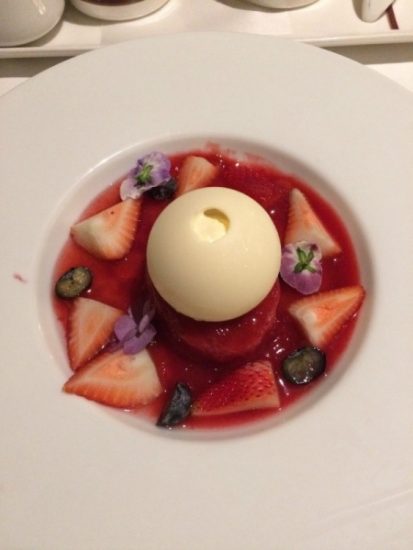 This was almost too pretty to eat! Well, almost.
I hope that on your next cruise, you are able to take advantage of some of the extras that a Disney Cruise offers.  To find out the extra offerings on your cruise, make sure to check Disney Cruise Line Planning Center prior to sailing, the Navigator onboard, the Shore Excursions desk, or Guest Services.  What would you like to try?  Contact us for a no obligation quote for your next Disney cruise.
Similar Posts: