Your long awaited Disney vacation is fast approaching and you notice that there is rain in the forecast for EVERY day of your trip! Don't panic! The fact is that rain is very common in central Florida. For the most part, rain showers are fast moving, they blow in, dump some rain and are gone before you can finish a well- deserved Dole Whip! Occasionally though, there may be more significant rain, but with some thought out planning, you can beat this and have a magical vacation despite a little rain on your parade!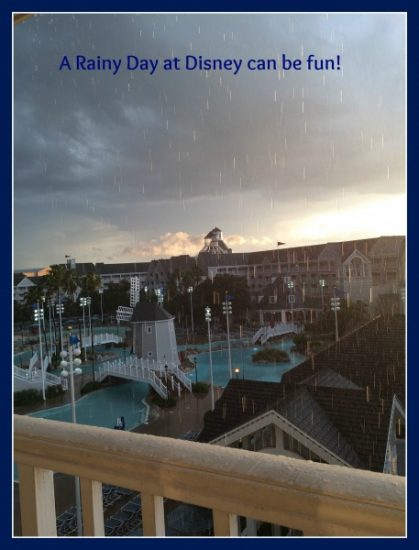 Everyone should pack rain ponchos even if there isn't rain in the forecast for your trip. That way you are covered for a random pop up shower that may occur. If it looks like there is no escaping the rain, I do suggest investing in a sturdy rain poncho for each member of the family. The ponchos that are sold in the parks may cost more than your Dollar Store variety, but they will hold up better in the wind and are better to reuse over multiple trips, if you take the time to hang them dry and refold after each use. I have used my Disney Parks ponchos for about four years now, even in a torrential day long down pour in Amsterdam! The nice thing is that if they rip or tear, Disney will exchange them for a new one!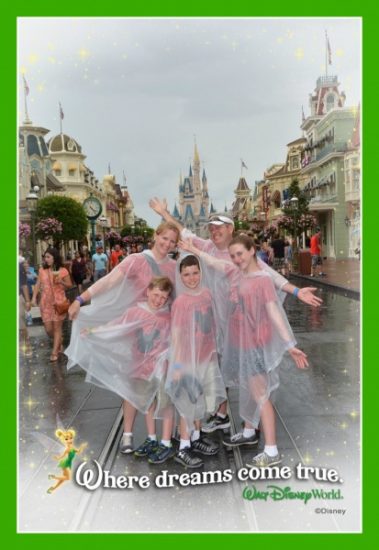 2. Pack a backup pair of shoes for everyone in your travel party. Wet shoes are not fun to put on the next morning and unless you make a trip to the laundry room to put the shoes in the dryer, your shoes won't dry out overnight in the high humidity of central Florida.
3. If you are bringing a stroller, be sure to have a rain cover that will protect the entire stroller, including the storage basket underneath. When you head into an attraction or show, be sure to take a few extra seconds to drape the stroller with the cover. Again, pop up showers happen more often than you think, and no one wants a wet stroller for the rest of the vacation! Include large clothes pins or something similar so that you can clip the cover down in case of wind.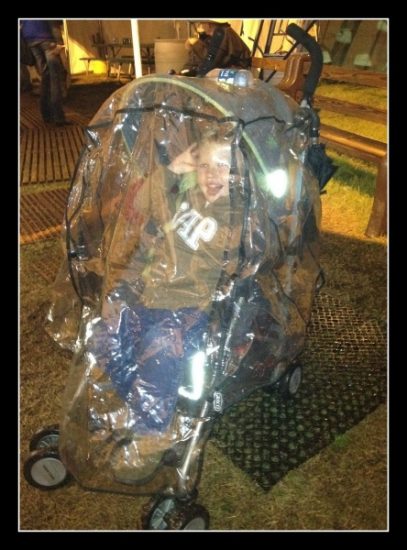 4. Umbrellas may sound like a good idea, but leave those at home in favor of the previously mentioned ponchos. Umbrellas are heavy to carry and are harder to maneuver in a crowd.
5. And finally, don't skip out on the parks! There is plenty to keep you busy in the rain and since most people will head out of the parks, the wait times for the more popular rides will drop and you will be able to see and do more on a rainy day! If you have your ponchos on and dry shoes in the room, you know that you are well prepared to have a great rainy day at Disney!
Similar Posts: